Kim Kardashian Is Reportedly 'Furious' With Kanye West's 'Violent' Music Video, Source Says
Kanye West recently released a new music video, and it has got a lot of people talking. According to a source, the music video—which depicted violence toward a celebrity—has been denounced by West's ex-wife, Kim Kardashian. The insider alleged that Kardashian is "furious."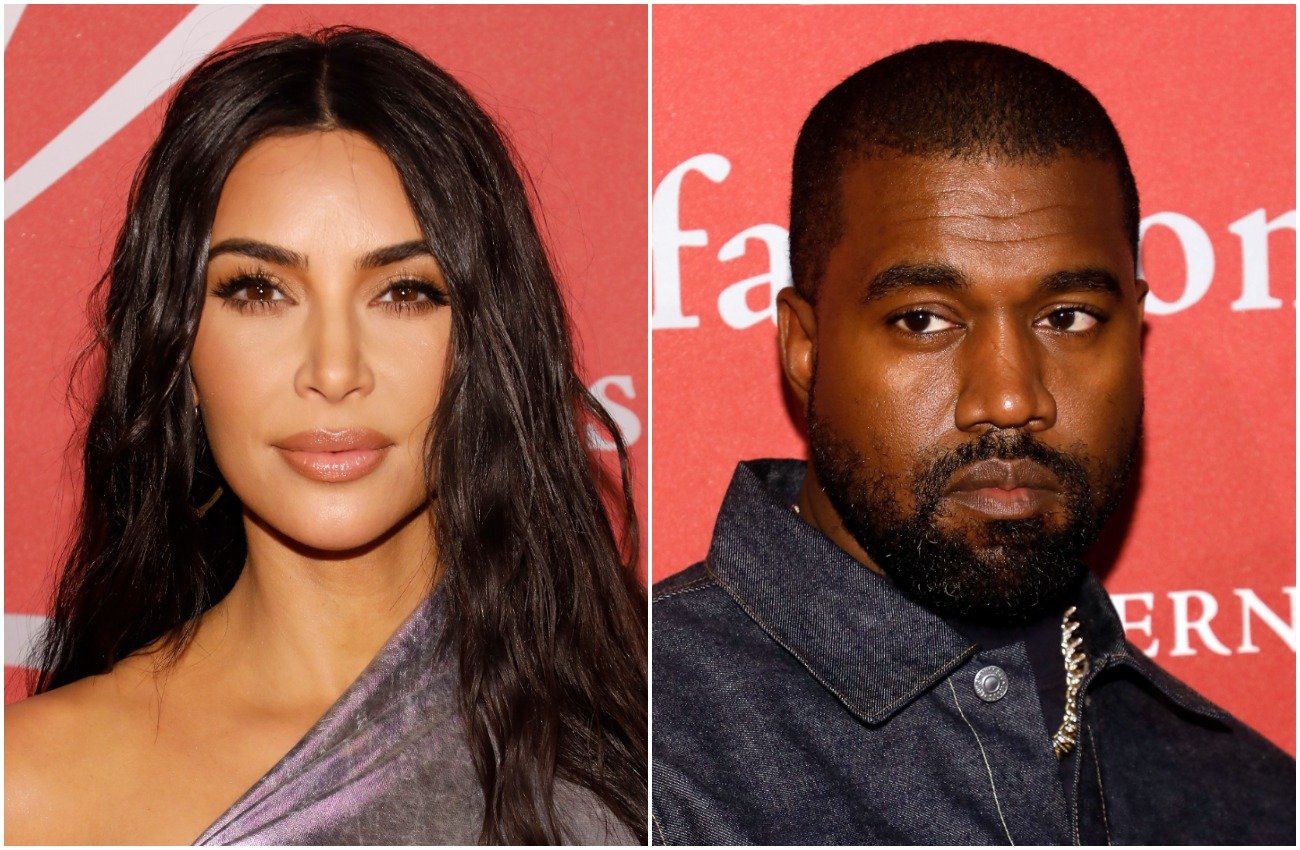 Kanye West's music video featured a claymation of Pete Davidson being buried alive
On March 2, West and The Game released the music video for their song "Eazy."
In the video, West could be seen kidnapping and burying a claymation of Kardashian's current boyfriend, Pete Davidson. West sprinkled rose seeds onto the comedian's head and later collected some roses that grew. The roses are then loaded into a pickup truck, which seemed to be a reference to West sending Kardashian a truckload of roses on Valentine's Day earlier this year.
In other scenes, the rapper also held Davidson's decapitated head. At one point, he also rapped the lyrics, "I can beat Pete Davidon's a***."
At the end of the video, a black screen appeared with a message: "Everyone lived happily ever after." Then, another text read, "Except you know who" with the name "Skete" crossed out. (Skete is what West has been calling Davidson in various Instagram posts.) Finally, the video ended by saying, "JK he's fine."
Kim Kardashian is reportedly 'furious' with Kanye West's new music video
RELATED: Kanye West's Attacks on Kim Kardashian Are Reminding Some Fans of How He Treated Ex-Girlfriend Amber Rose
Kardashian has mostly remained quiet about West's public antics. However, People reportedly got statements from a source, who shared that Kardashian is allegedly not happy about West's music video.
"She thinks it's way too violent and is upset," the insider said. "She's really upset with Kanye that he'd do this. She's completely over all of this and she wants it to stop."
The source also added, "Kim's No. 1 concern right now is making sure that her children are protected from the situation because everything plays out in the public eye and that's very difficult when there are children involved. She is very angry about the violence and she just feels that it's inappropriate and wrong."
Kim Kardashian said Kanye West caused her 'emotional distress'
In February, West criticized Kardashian for allowing their oldest child, North, to be on TikTok. He has since been making other disparaging social media posts about Kardashian and Davidson.
TMZ reported on Feb. 24 that, according to court documents, Kardashian accused West of causing her "emotional distress" with his social media posts.
"Kanye has been putting a lot of misinformation regarding our private matters and co-parenting on social media which has created emotional distress," Kardashian reportedly said.
She added, "While I wish our marriage would have succeeded, I have come to the realization that there is no way to repair our marriage. Kanye does not agree but at least it appears that he has come to the realization that I want to end our marriage, even if he does not."
On March 2, a Los Angeles judge granted Kardashian's request to be legally single. She has since dropped West's last name and would now be known as her original name, Kim Kardashian.
RELATED: Kanye West Accuses Kim Kardashian West's Family of 'Playing With Black Men's Lives'