Kim Kardashian Reportedly Joked About Getting Married Again as Her Relationship With Pete Davidson Heats Up
Kim Kardashian has been making headlines for her relationship with Pete Davidson. The reality TV star also recently joked about marriage at a wedding.
In early 2021, Kim Kardashian divorced Kanye West, whom she was married to for seven years.  Now it looks like Kardashian will be ending the year with a new relationship. The former Keeping Up With the Kardashians star has been seeing comedian Pete Davidson for a few months now. She also recently joked about getting remarried as her romance with Davidson heats up.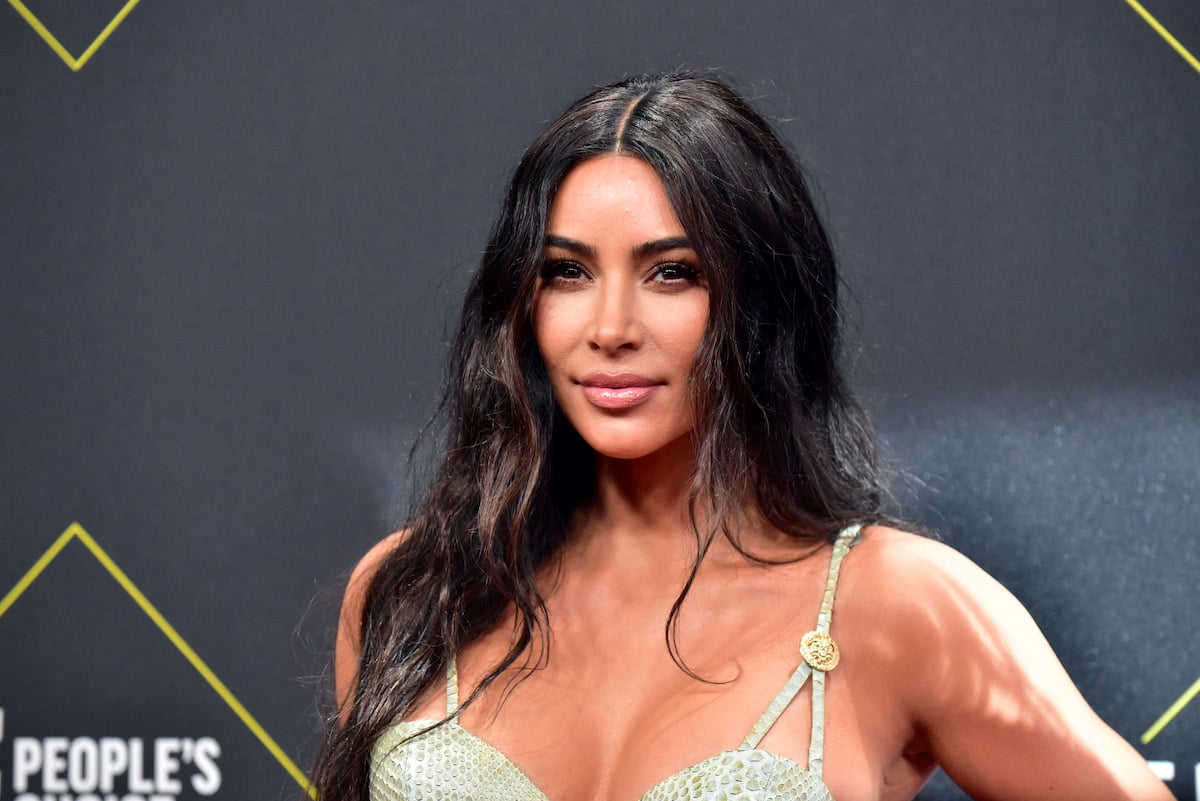 Kim Kardashian got married three times
Kardashian is no stranger to walking down the aisle. She has been married three times in her life.
Her first marriage occurred in 2000—before she became a household name. She married music producer Damon Thomas in Las Vegas. However, the two of them divorced in 2004. According to court documents, Kardashian accused Thomas of abuse.
Kardashian's second marriage was more famous. In 2011, she married basketball player Kris Humphries. The pair had a lavish wedding that was aired on TV, but their marriage only lasted for 72 days. Kardashian later said she married Humphries because of "pressure" and that her family members could tell she was not truly happy.
Shortly after divorcing Humphries, Kardashian began dating long-time friend Kanye West. The two of them, then, married in 2014. They welcomed four children together before Kardashian filed for divorce in February 2021. The divorce came after West had been embroiled in numerous scandals related to his politics. 
Kim Kardashian reportedly joked about catching the bouquet at Paris Hilton's wedding
Kardashian initially got some attention in the early 2000s as Paris Hilton's friend and closet organizer. As Kardashian became more famous, her relationship with Hilton went downhill. However, the two of them recently reconciled, and Kardashian was a guest at Hilton's wedding in early November 2021.
Hilton's sister, Nicky Hilton, also shared an interesting tidbit about Kardashian at the wedding. Nicky told Extra, "It's funny, at the wedding, Kim joked, 'I'm gonna catch that bouquet.' I was like, 'Get in line. All the girls are waiting.'"
Traditionally, there is a belief that whoever catches the bouquet will be the next person to get married. However, it's not clear whether Kardashian caught the bouquet or not.
Pete Davidson has been Kim Kardashian's 'antidote,' source says
According to many news reports, Kardashian has been enjoying her time with Davidson. One source even told People, "He's exactly what Kim needed after her divorce — someone to make her laugh and just have a fun time with. The end of her marriage was a very dark time for her and Pete has been the best antidote."
Kardashian and Davidson are living on two different coasts, but they have been trying to make this work. 
"He's flying back and forth and spending more time in L.A. when he can to see Kim," the insider said. "He's so into her and is always 'my girl' this and 'my girl' that."
Although Kardashian and Davidson have not publicly commented on this romance, they have dropped hints that they are becoming closer. For example, for Davidson's birthday in mid-November, the two of them celebrated in Palm Springs with Kardashian's mother, Kris Jenner. According to Us Weekly, Kardashian also liked a post made by Davidson's younger sister, Casey Davidson.