Kim Kardashian Is Reportedly 'Trying to Set Healthy Boundaries' With Kanye West Amid Drama Surrounding Their Divorce
Kanye West and Kim Kardashian filed for divorce in early 2021, but there is drama surrounding their split. According to a source, the reality star is simply 'trying to set healthy boundaries' with her ex-husband.
Kim Kardashian West filed for divorce against Kanye West in early 2021 after seven years of marriage. Both of them have also been dating other people these past several months. Despite all of that, there is still drama surrounding their divorce. According to a source, Kardashian West is "trying to set healthy boundaries" with her ex-husband.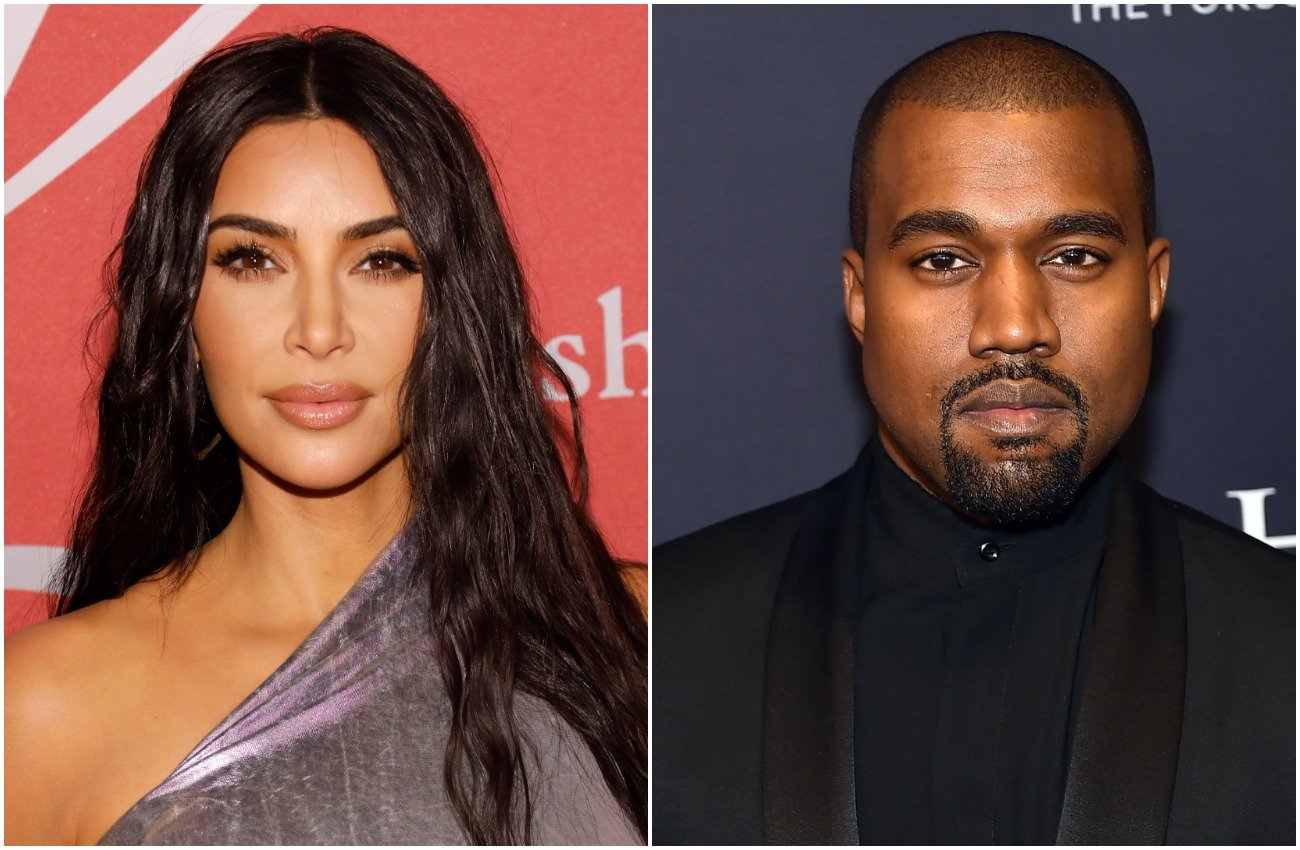 What has been going on between Kanye West and Kim Kardashian West?
Although Kardashian West has mostly talked positively about West and their co-parenting relationship since the divorce, West has not returned the favor.
In November 2021, West appeared on the podcast Drink Champs, where he did not acknowledge their divorce as legitimate. He said, "My kids want they parents to stay together. I want us to be together … I ain't never even seen the papers. We not even divorced."
He later visited Skid Row for Thanksgiving and stated that God will bring Kimye back together.
Then, in December, West bought a home across the street from his and Kardashian West's old mansion, where Kardashian West has been living with their children.
On Jan. 15, 2022, West released a song called "Eazy" with lyrics talking about recent events in his and Kardashian West's lives. For example, he references Kardashian West's new romance with Pete Davidson and threatens to "beat" the comedian's "a**." Additionally, he raps about the divorce with lyrics such as "We havin' the best divorce ever."
Recently, Kardashian West had a birthday party for their daughter Chicago. However, West was reportedly not invited, and he took to Instagram Live to call out the Kardashian-Jenner family. "I did call Kim, texted nannies," he said. "I got on the phone with Tristan [Thompson], he asked Khloé [Kardashian], won't nobody give me the address to my daughter's birthday party right now."
In an interview with Hollywood Unlocked, West claimed that, at one point, his ex-wife's security team would not let him into her home with their oldest daughter, North.
Kim Kardashian West is reportedly 'trying to set healthy boundaries'
Kardashian West has not commented on these events regarding West. However, a source told People that she has simply been "trying to set healthy boundaries" with her ex-husband.
Concerning the incident with Kardashian West's security, the insider alleged that West was not allowed inside her home, but security "didn't stop him from seeing the kids, picking them up or dropping them off."
"He just can no longer walk inside her home without her permission," the source stated. They also asserted that the reality TV star "has a right to privacy and is trying to set healthy boundaries."
The insider added, "Kim wants the children to have a strong relationship with both parents and for him to respect the boundaries and structure she has put in place for them to have some predictability and consistency with their schedule."
Kim Kardashian West was allegedly 'shocked' to hear about Kanye West's rant concerning Chicago's birthday party
West's Instagram Live about being kept away from Chicago's birthday party also "shocked" Kardashian West, according to a source who spoke to Us Weekly.
"Kim was shocked to learn that he released a video about not being invited to her party — that's not true and as soon as he asked to come he was given the location," the insider said on the same day West released the video. "There were always two parties planned for Chicago, which was Kanye's idea. He was scheduled to celebrate with her at 4pm today."
Nonetheless, photos of West at the party later emerged online. He also said Kardashian West's sister Kylie Jenner let him into the party.