Kim Kardashian Reveals Her Favorite Junk Foods, Cheat Meal, and Starbucks Order
Kim Kardashian's diet is mostly clean and nutritious, but that doesn't mean she doesn't love a guilty pleasure junk food snack sometimes either. Kardashian dished on some of her snacky favorites and her go-to Starbucks order in a series of tweets about her diet.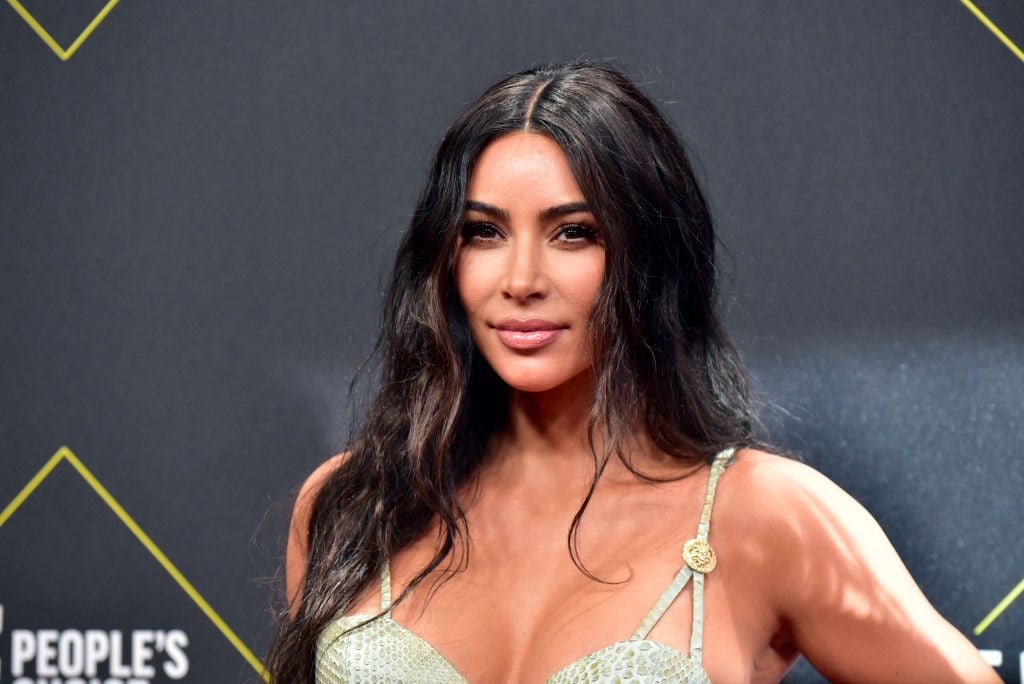 Kardashian's Twitter Q&A is revealing
Kardashian revealed plenty about her eating habits during a Feb. 3 fan Q&A on Twitter, beginning with her professing her love for toaster waffles. She tweeted: "Who has had those mini cinnamon toast Eggo waffles? OMGGGG they are the best l! MY love for Eggos has never gone away since high school."
She added: "I'm craving Eggo's! I thought it would go away but it's not. Should I go for it or control myself?"
That kicked off some questions about what Kardashian eats, beginning with someone bringing up the return of Dunkaroos, when they asked: "did you see dunkaroos are coming back! your impact! @KimKardashian." She responded, "STOP!!!! My favorites!!!!" (She had tweeted in 2018 that she was "obsessed" and wanted them to come back, so we have Kardashian to thank.)
With her admission of cravings came the inevitable curiosity about whether she's pregnant, which she shot down swiftly, tweeting: "No way! I'm just hungry."
Her favorite foods and cheat meals are so relatable
Kardashian may have access to a fridge and pantry full of organic options, but when it comes to her choice for a cheat meal, she's pretty pedestrian.
When a fan asked about her favorite cheat meal, she responded: "Eggos I guess or Top Ramen. But really that's just at home. It depends what city I'm in."
Chrissy Teigen weighed in with an Eggos hack that Kardashian was into, tweeting: "I like to fill each square with a little salted butter and cut them into strips by their grid, then mrs buttersworth to dip. Do it. We have but one life." Kardashian responded: "On my way to the kitchen now."
When asked about her favorite kind of oreos, Kardashian shared: "Big Stuff Oreos. They discontinued them years ago. Please Oreo bring them back @nabisco."
As for one fan who wondered what the reality star's favorite snack is, she shared: "I love Cheetos. OMG Cheetos puffs too and Doritos sometimes." Nothing spicy for her, however, as she explained: "I hate HOT anything! I hate Spicey anything. I know this is going to be very unpopular to so many but I just don't like it. Regular Cheetos for me or Cheetos puffs are my absolute fave."
Her Starbucks order isn't as particular as you might expect
Kardashian was also asked about her "go to Starbucks drink" and surprised fans with her fairly simple order.
The Skims creator noted: "Small size soy chai latte or smallest size white chocolate mocha with whipped cream. They have to be the smallest size or they don't taste the same to me."
Some fans pointed out the size/ratio of the drinks, with one Twitter user noting: "Yes, the measurements in the 'small' are specific for that size, so if you ever want a large (venti) you could just ask them to scale it to that size."
Kardashian shared some of her plant based diet favorites
Many fans were interested in learning more about her plant-based diet, which she confirmed, saying, "I eat mostly plant based. No meat anymore."
Among her favorites are broccoli or corn soup and she shared, "oatmeal and vegan sausage for breakfast, vegan tacos are my fave for lunch! Salads are good too!"
She also likes "Sea Moss Smoothies" and her favorite way to eat potatoes is baked or as French fries, clarifying, "but skinny not thick fries… I also don't like waffle fries or sweet potatoes fries."