Kim Kardashian Reveals Whether Pete Davidson Will Appear on Hulu's 'The Kardashians'
TL;DR:
Kim Kardashian's previous partners have appeared on Keeping Up With the Kardashians.
Kardashian reveals whether Pete Davidson will be seen on Hulu's The Kardashians.
Kardashians also maintains she will not use the show to bash her ex-husband, Kanye West.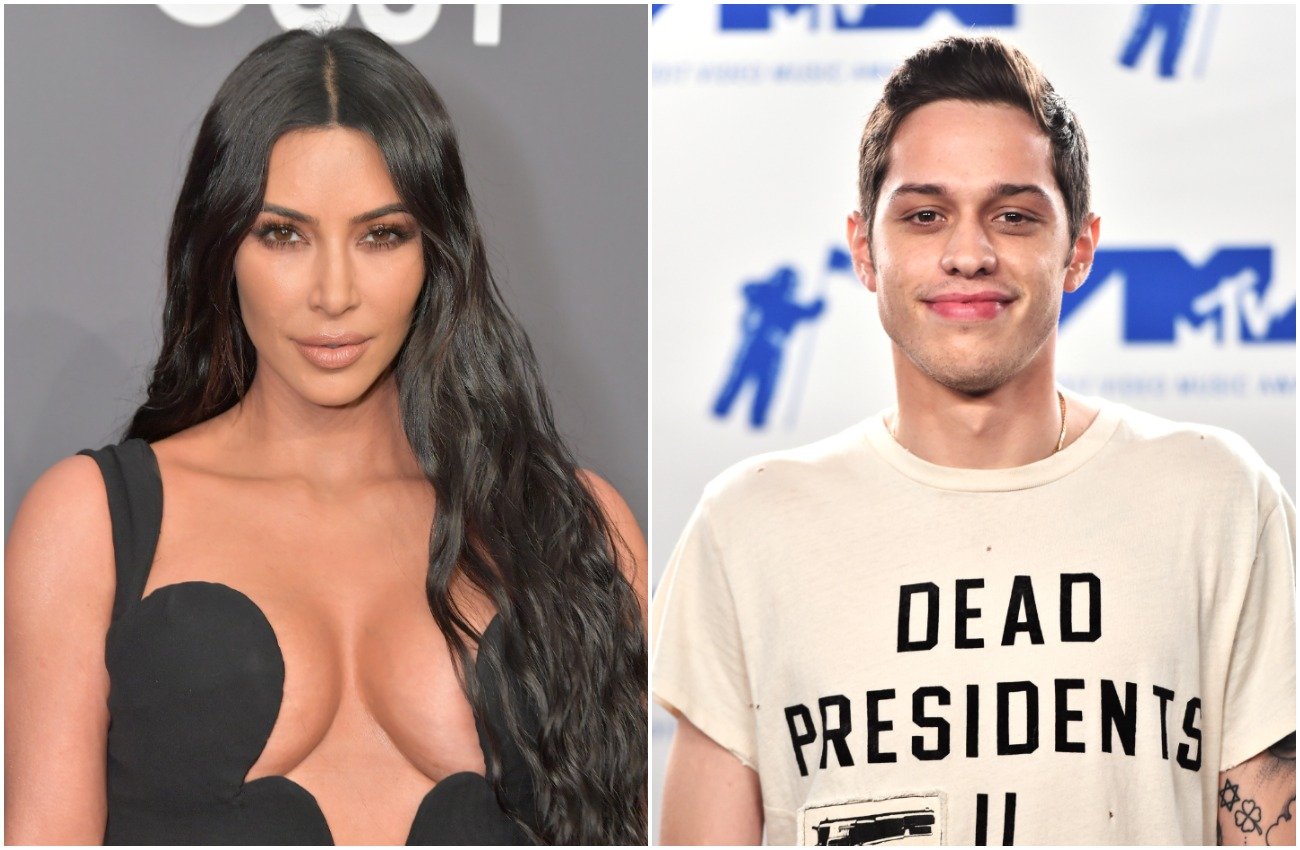 Kim Kardashian and her family had their lives documented for 20 seasons of Keeping Up With the Kardashians. Now that KUWTK has ended, the Kardashian-Jenners decided to continue their reality TV career with a new show on Hulu, which will premiere in April 2022.
After her divorce from rapper Kanye West, Kardashian is now dating comedian Pete Davidson. She recently shared whether fans can expect to see Davidson on Hulu's The Kardashians or not. 
Kim Kardashian's previous partners have appeared on 'Keeping Up With the Kardashians'
Reality TV has been a big part of Kardashian's life since 2007 when KUWTK premiered. As such, any person Kardashian had a relationship with would appear on the show.
During the first few seasons, Kardashian dated football star Reggie Bush. The couple broke up in 2009 and again in 2010. In one scene, Kardashian implied that her busy career made it hard for her and Bush to be together.
Shortly after breaking up with Bush, Kardashian began dating basketball player Kris Humphries. The pair had a whirlwind romance and married in 2011. Their wedding even had a special on E! called Kim's Fairytale Wedding: A Kardashian Event. However, the relationship quickly broke down afterward. Just 72 days after the wedding, Kardashian filed for divorce.
Then, in 2012, Kardashian began dating long-time friend Kanye West. They married in 2014 and have four children together. KUWTK showed their family life for several seasons, including some of their marital problems. In early 2021, Kardashian filed for divorce. In the final episode of the series, Kardashian shared that she felt like she had "no one to share a life with" as West spent much of his time in Wyoming. 
Will Pete Davidson appear on 'The Kardashians'?
RELATED: Kim Kardashian Was Told 'Kanye's Way Better' by a Stranger During Her Movie Date With Pete Davidson
Given how much Kardashian showed her love on KUWTK, fans undoubtedly wonder about the possibility of her new romance with Pete Davidson appearing on The Kardashians.
Kardashian told Variety in a new interview, "I have not filmed with him. And I'm not opposed to it. It's just not what he does."
She also added, "But if there was an event happening and he was there, he wouldn't tell the cameras to get away. I think I might film something really exciting coming, but it wouldn't be for this season."
Kim Kardashian will not use the show to bash Kanye West
Kardashian and West's divorce has not been smooth-sailing. This past month, West has been using social media to speak negatively about Kardashian and Davidson. Kardashian even told the family court that she experienced "emotional distress" because of West's actions.
However, Kardashian has tried to remain diplomatic with West in public, and she is still determined not to use her family's TV show to turn West into a villain.
"Being in the public eye and having disagreements publicly is never easy," Kardashian explained. "But I do believe in handling it all privately. I believe in championing publicly and criticizing privately. I don't think I would ever criticize the father of my children on my TV show. That's just not really what I'm about, and I just don't think that would ever make me feel good."
She added, "I'm always really respectful of what the kids will see. The reality is, we're always a family. We always will have a love and respect for each other. And even if there's moments where it might not seem like that, there are so many moments that are super positive. I do think it's important for people to see that things aren't perfect all the time, but that they can get better."
RELATED: Kim Kardashian Is Reportedly 'Furious' With Kanye West's 'Violent' Music Video, Source Says