Kim Kardashian Reveals Whether She Will Take Over Kris Jenner's 'Momager' Business in the Future
Kim Kardashian rose to fame as a reality TV star, though she has since become a successful entrepreneur as well. Behind her fame and wealth is her mother, Kris Jenner, who has helped Kardashian manage her brand for over a decade.
Jenner is turning 66 years old this year, so fans are curious to know if she might retire soon. Additionally, would Kim take over Jenner's work in the future?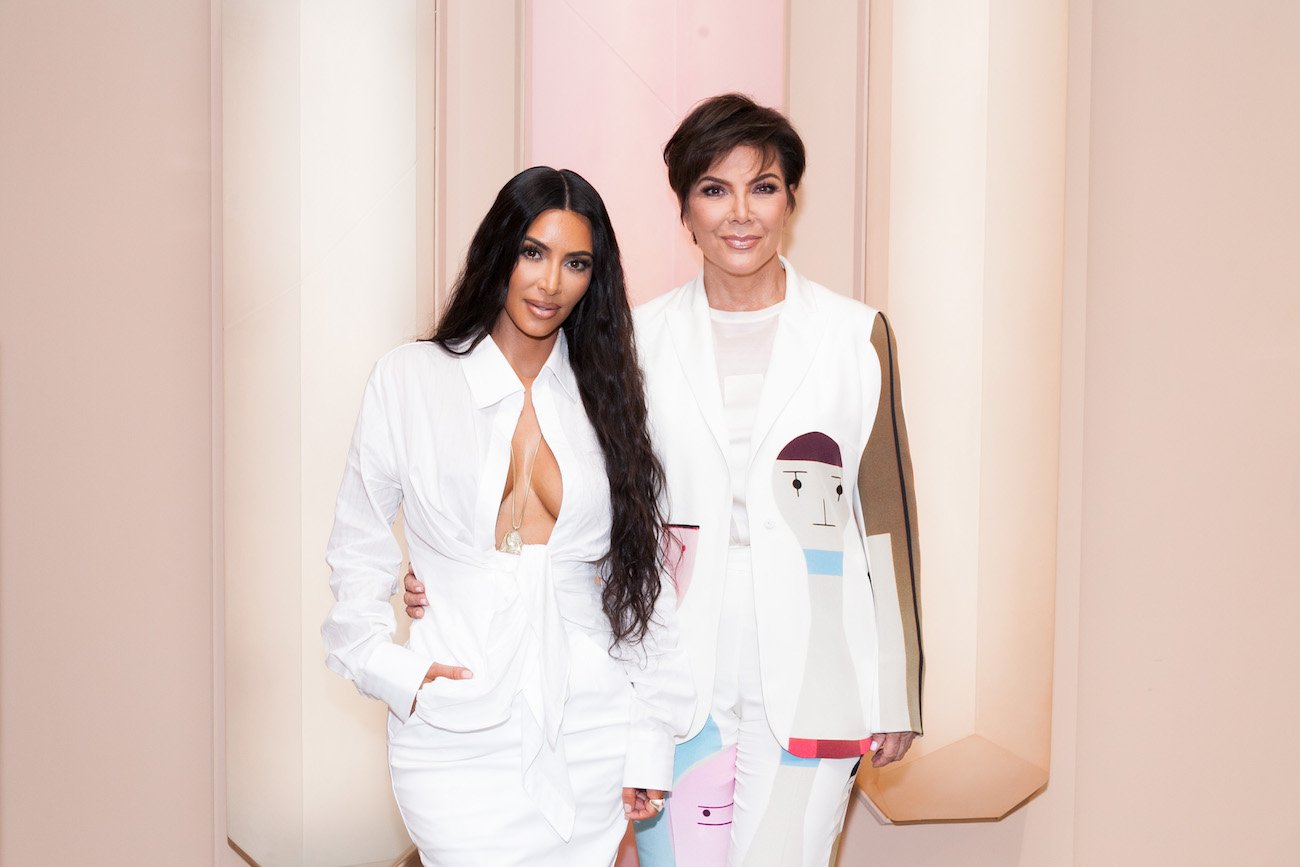 Kris Jenner manages her children's careers as a 'momager'
Jenner has six children, and she manages all of their careers. She does many things in this role, including negotiating their salaries, securing them contracts, and managing their brands. 
In her 2011 memoir, Kris Jenner…And All Things Kardashian, she gave a glimpse into her work as a "momager." Jenner said (via Vice), "I started to look at our careers like pieces on a chessboard… Every day, I woke up and walked into my office and asked myself, 'What move do you need to make today?' It was very calculated. My business decisions and strategies were very intentional, definite and planned to the nth degree."
Jenner's children are all famous millionaires. As a result, Jenner has made a lot of money. She reportedly takes a 10 percent cut from her kids' earnings, and some of them also pay her simply for being their manager. Celebrity Net Worth estimates that her net worth is $170 million.
Much of Jenner's work involves supporting her kids' careers behind the scenes. She has played a huge role in creating the huge Kardashian-Jenner empire. Some fans even call her the "smartest" member of her family.
Will Kim Kardashian take over Kris Jenner's 'momager' business?
Jenner is at the age where many of her peers are retiring. As such, some people are looking to her kids to possibly continue her work. Kardashian seems to be a likely candidate because of how closely she and Jenner work together.
"If there's a deal, it's always my mom, me and our attorney talking it over," told Wall Street Journal in a new profile about her.
However, Kardashian has no plan to become a full-time manager herself. She revealed what would happen if Jenner were to retire, saying, "We've talked about it. I would assemble a team of people to take over. I hope it doesn't happen for a really long time, because I'm really busy."
Kris Jenner does not want to retire anytime soon
Fortunately for Kardashian, it does not seem like Jenner will hang up her hat anytime soon.
Back in 2017, she told People, "I don't see myself retiring. Being busy and working hard is instrumental in a long, healthy life. I really believe that. I think you have to take care of yourself and treat yourself well and have treats along the way and vacations and this and that. But I really think that working really hard for a long time is important. It's important for your mind, body and spirit."