Kim Kardashian Reveals Why She Had a Difficult Time Naming Her Youngest 2 Kids
Kim Kardashian has four kids with unique names, though she recently shared that she had the most difficult time naming her youngest two.
Many parents put a lot of thought into naming their kids, and Kim Kardashian is no different. The reality TV star has four children, and they were all given unique names. However, Kardashian recently shared that she has the most difficult time naming her two youngest kids.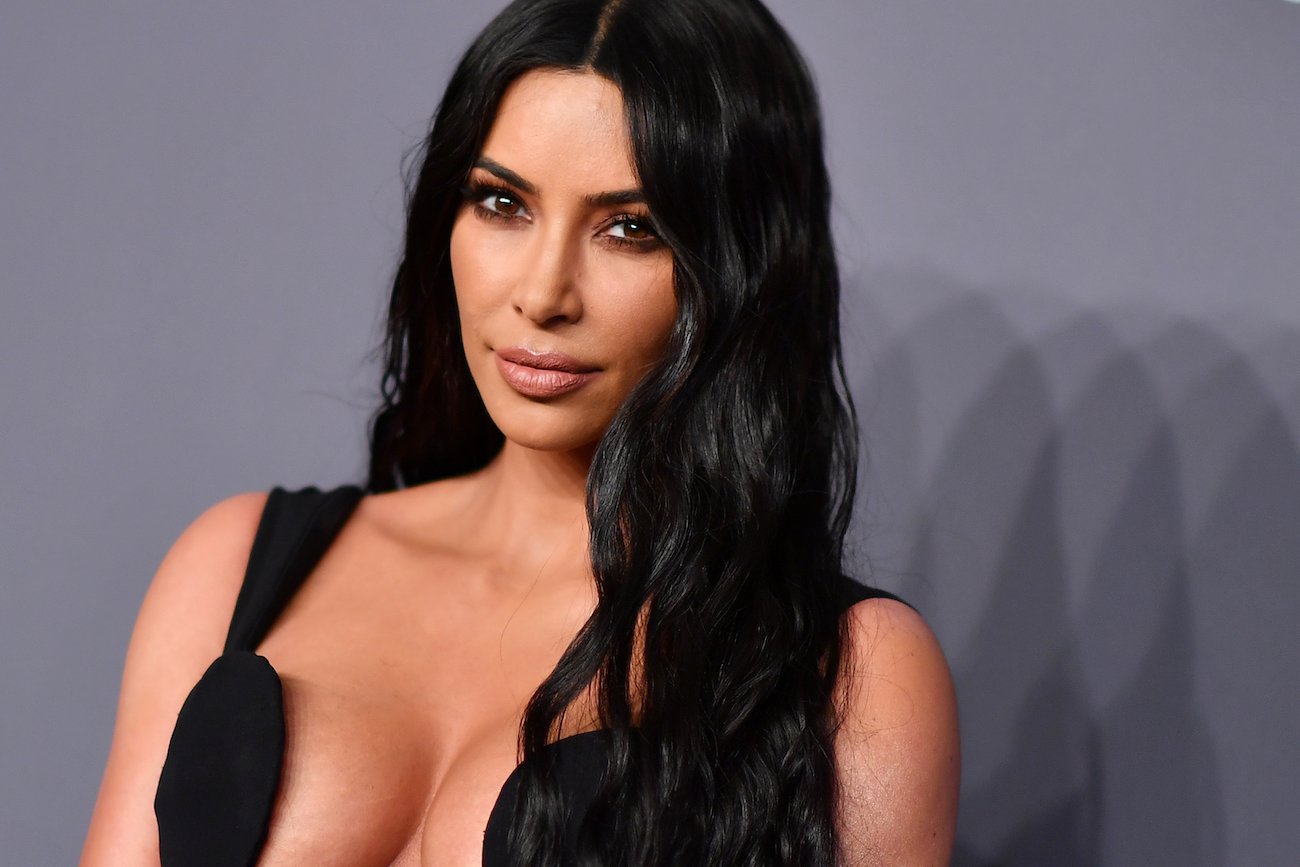 What names did Kim Kardashian give her kids?
Kardashian has four children with her ex-husband Kanye West.
Their oldest child is daughter North, who was born in 2013. According to Glamour, Kardashian did not like the name at first, but she grew to appreciate it. Her mother, Kris Jenner, also once shared that the name North means "highest power," and North herself represents Kardashian and West's "highest point together."
Their second child is son Saint, who was born in 2015. A source told E! News that the couple chose the name because their son was a "blessing" after Kardashian went through a difficult pregnancy.
Then, in 2018, Kardashian and West welcome their fourth child, a daughter named Chicago. The name is a reference to West's hometown of Chicago, Illinois. However, the family also calls her Chi (pronounced "shy") for short.
Finally, Kardashian and West's youngest child is son Psalm. He was born in 2019 around the time when West began his famous Sunday Service. The name comes from the book of Psalms in the Old Testament that contains hymns, which is also a nod to West's long career as a musician.
Kim Kardashian had an especially difficult time naming her youngest kids
Kardashian recently shared that she had a difficult time naming Chicago and Psalm. Unlike her older two kids, her youngest ones were born via surrogates. The makeup mogul explained that this affected the way she perceived the pregnancies.
"When I had a surrogate, I found that time would fly by faster, and I wouldn't feel the pressure of coming up with the name," she said on Live with Kelly and Ryan. "So I would say naming my last two was definitely harder with the pressure of letting time go by."
In 2019, Kardashian also appeared on the show and shared that she did not name Psalm until the last minute. At the time, she was "in a panic" as time was running out.
"In a panic I called every sister and was like, 'What are you doing?'" she said.
Kardashian recalled that Kendall Jenner and Kylie Jenner were with her, and the three of them worked together to come up with a name. She explained that they yelled "every name" down a hallway as if they would have to summon the child. Eventually, Kardashian and Kylie both supported the name Psalm.
Kylie Jenner recently announced she would change her son's name
Naming is a serious business in the Kardashian-Jenner family. Kylie Jenner gave birth to a son in February 2022, and while she initially announced his name as Wolf, she later took it back.
"FYI our son's name isn't Wolf anymore," she wrote on Instagram Stories in late March. "We just really didn't feel like it was him. Just wanted to share because I keep seeing Wolf everywhere."
In an interview with USA Today recently, Kylie also shared that she felt iffy about the name when she signed the birth certificate. "We had to quickly sign the birth certificate, and then I knew the second I signed the birth certificate that I was probably gonna change his name (laughter). It just didn't suit him," she said.
Kylie added, "We haven't legally changed his name yet. We're in the process, so it just wouldn't feel right to share anything when we don't have an official name."