Kim Kardashian, Sarah Jessica Parker, Amber Heard, Alec Baldwin, and a Bunch of Other Celebrities Who Embraced Surrogacy
Famous baby bumps and birth announcements get a lot of attention in the media. Glitzy maternity photos, like Beyoncé evoking a fertility goddess in a flower shop, make it easy to forget that many celebrities face the same pregnancy challenges as the rest of us. Age, health conditions, and other factors may make conceiving or carrying a child difficult, if not impossible — prompting many celebrities to turn to surrogacy.
It's understandable that people in the public eye want to keep their personal lives as private as possible, especially when it comes to starting or adding to their families. Even so, some stars have been very open about their decision to expand their families with the help of gestational surrogates. Insider lists 25 famous people who used surrogates, including Neil Patrick Harris, Anderson Cooper, Ellen Pompeo, and Gabrielle Union.
What is gestational surrogacy, exactly?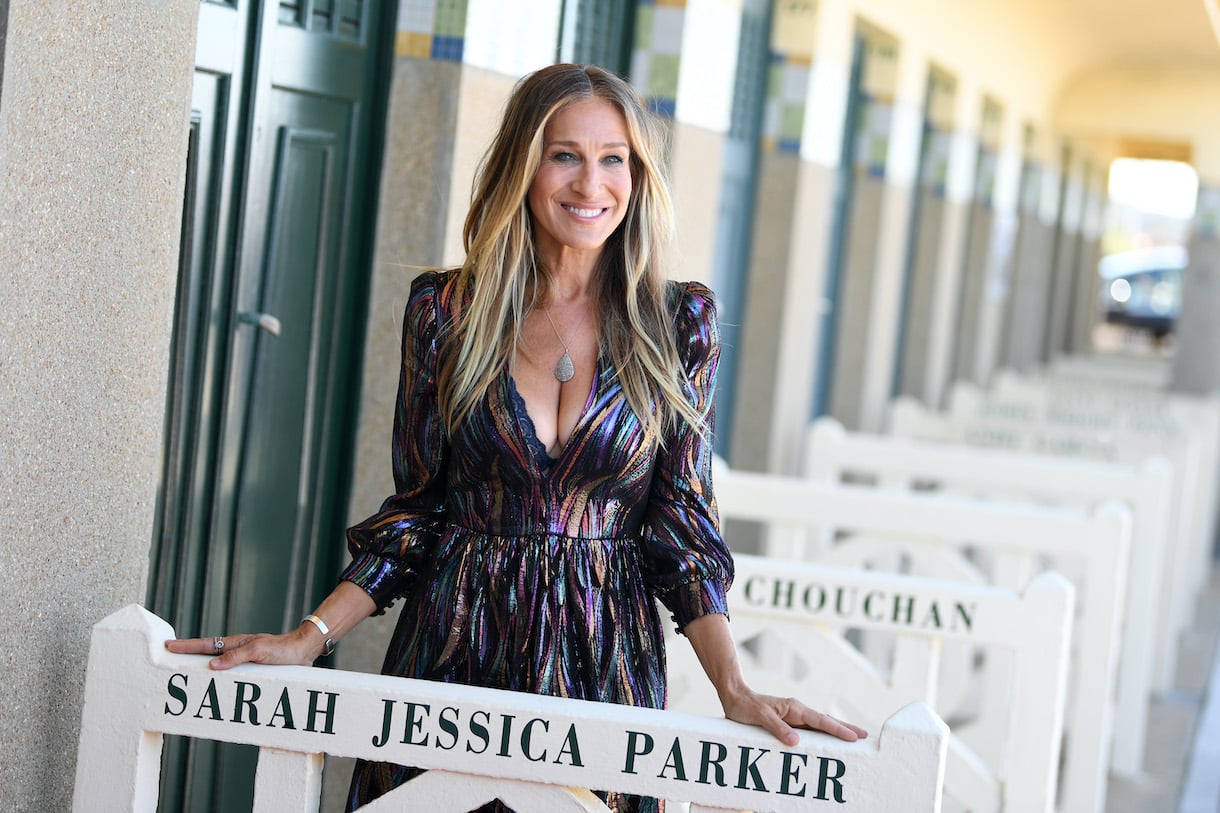 Gestational surrogacy is when a woman carries a child to term for someone who can't, and many consider it to be among the greatest gifts a human being can give another. Couples who choose this route have often exhausted every other option. A surrogate pregnancy can be achieved with a simple insemination procedure or a more delicate and costly embryo transfer after in-vitro fertilization, during which an egg is fertilized and the embryo is cultured in a lab. Embryos can even be screened for genetic conditions and frozen for future use.
In case you were wondering, surrogacy is very expensive. The website IVF Authority allows you to calculate your estimated cost based on your personal needs. IVF Conceptions, which compares costs internationally, says the average cost of using a surrogate in the United States is $95,000 to $150,000. Surrogates are also compensated for medical and other pregnancy-related expenses. Legal and agency fees are also to be expected.
Surrogates get paid at least $35,000 for a single pregnancy, more for multiples, which some doctors discourage. Multiple pregnancies like those that result in twins are riskier medically for the surrogate and the babies.
See what several celebrities had to say about their experiences with surrogacy.
Kim Kardashian West is among celebrities who have turned to surrogacy for medical reasons
One of the most prominent celebrities to embrace surrogacy is Kim Kardashian West. In 2017 People reported on West's decision to have a third child with her husband Kanye West via a surrogate. Her first two pregnancies with daughter North and son Saint were risky because of a condition called placenta accreta, as well as preeclampsia, both of which can be life-threatening. After a failed surgery, West had to come to terms with the fact it would not be safe for her to carry another child.
On Keeping Up with the Kardashians, Khloé Kardashian, who was considering surrogacy for medical reasons of her own, asked her sister about the process. "The first time was so scary," West told her. "I did a FaceTime first, and then I invited them over for dinner with their two kids, and Kanye, and her husband, and I wanted to meet them all face to face. I didn't know what, you know, to expect, and I wanted to feel and see if this energy was going to work for us, and she was amazing."
According to IMDb, their daughter Chicago was born In January 2018. Since then, they have welcomed a fourth child from a different surrogate; their son Psalm, was born in May 2019. West told ET Online that her second experience with surrogacy was different. "I don't know if it's a fourth kid thing or, we've been through the surrogacy before, you just get a little bit more calm as they go."
Sarah Jessica Parker turned to surrogacy after struggling with secondary infertility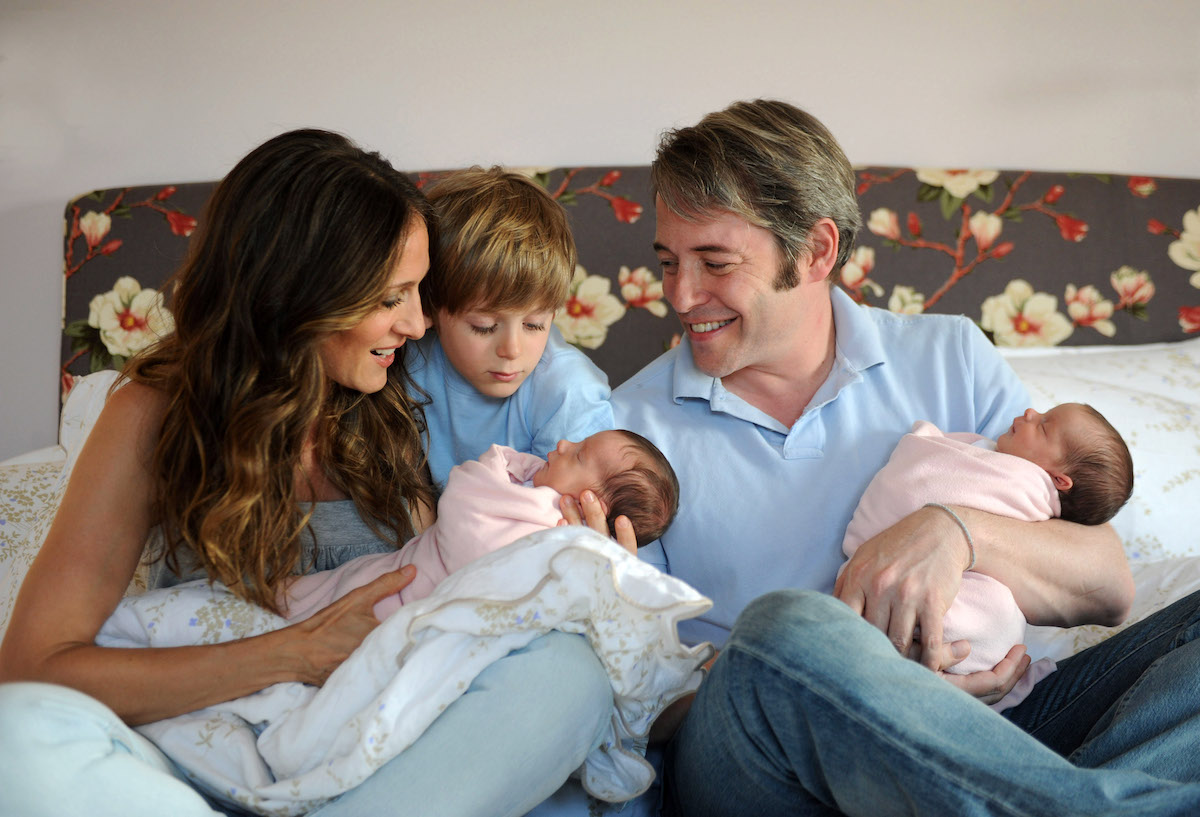 Among other celebrities who have used surrogacy to add to their families is Sarah Jessica Parker. The actress and her husband Matthew Broderick welcomed their first child, James, in 2002 when Parker was 37. Unfortunately, their attempts to have a second child were unsuccessful. Infertility Aide reported that Parker, who is one of eight children, did not want their son to be an only child. "We tried and tried and tried and tried to get pregnant; it just was not to be," she said.
Parker has not been forthcoming about what procedures she may have had in her attempts to conceive, saying only that they explored all their options and were excited to find out their surrogate was carrying twins. What they weren't excited about was a shocking twist that ended with their surrogate being publicly named and an Ohio police chief facing jail time.
According to The New York Times, the tabloid paper The Star, which had previously published a photo of the surrogate, eventually divulged her identity as Michelle Ross of Martins Ferry, Ohio. Police Chief Barry Carpenter allegedly entered her home on the premise that he saw a door open as he was driving by. Carpenter then tried to sell photos and documents related to Ross' pregnancy to the paparazzi.
In spite of all the drama, Parker and Broderick's twin girls were born healthy and well in June 2009. Parker called the experience amazing and said, "Meeting your children rather than giving birth to them, it's as if, um, it's suspended animation."
Amber Heard embraced surrogacy in order to have a child on her own terms
Amber Heard is yet another celebrity who has had surrogacy become part of her motherhood journey. In July 2021, Heard announced the birth of her first child. In Instagram and Twitter posts, she introduced her daughter, Oonagh Paige, to the world, saying in part, "I'm so excited to share this news with you. Four years ago, I decided I wanted to have a child. I wanted to do it on my own terms. I now appreciate how radical it is for us as women to think about one of the most fundamental parts of our destinies in this way." Page Six revealed that friends of Heard said the baby had been born via surrogacy since Heard "had been told she would never be able to carry her own baby."
Heard, who is 35, has taken a lot of heat for her allegedly abusive relationship with Johnny Depp and their acrimonious divorce. She said the baby was born April 8, 2021, and offered no further details about the process or who the father might be.
A source close to Heard is quoted as saying, "The most important thing for Amber is that she's open about Oonagh's birth. There are so many women who feel they can't talk about their fertility and are worried and embarrassed; Amber wants them to feel supported and realize that there are a multitude of ways to have a baby even if you have fertility issues."
Alec and Hilaria Baldwin shocked fans with their 'mystery baby' born via surrogacy
Although she had previously carried and delivered five children, Hilaria Baldwin's sixth child was born via surrogacy. She posted a picture of the newborn addition to her family of five on Instagram in March 2021, just six months after giving birth to a son, Eduardo. "We are so in love with our daughter, Lucia. Just like your brothers and sisters, you are a dream come true," she said.
Fans were understandably confused, and the couple's publicist did not comment. Alec Baldwin added to the drama by dropping an F-bomb in response to comments on the post, and telling a user to "mind your own business." Later it was confirmed by E! Online and People that their daughter Lucia was the product of a surrogacy, according to an unnamed source. Neither Hilaria nor Alec have publicly discussed the circumstances of Lucia's birth.
A yoga instructor and Instagram influencer, Hilaria went public in 2019 about suffering a miscarriage four months into her pregnancy with their fifth child. Perhaps the couple had already started the surrogacy screening process before they knew about the sixth pregnancy. In any case, the two are now parents to three daughters and four sons, including 25-year-old Ireland Baldwin, whose mother is actress Kim Basinger.
RELATED: Kim Kardashian Says She Keeps in Touch With Both Her Surrogates