Kim Kardashian Says 'No Counseling or Reconciliation Effort' Will Fix Her Relationship With Kanye West
Kim Kardashian West is really done with Kanye West. The reality star recently filed to be legally single amid her divorce proceedings.
 Kim Kardashian is ready to officially be done with her estranged husband, Kanye West. Though she first filed for divorce in February, she is now taking things a step further. She recently requested to be legally single amid the divorce proceedings.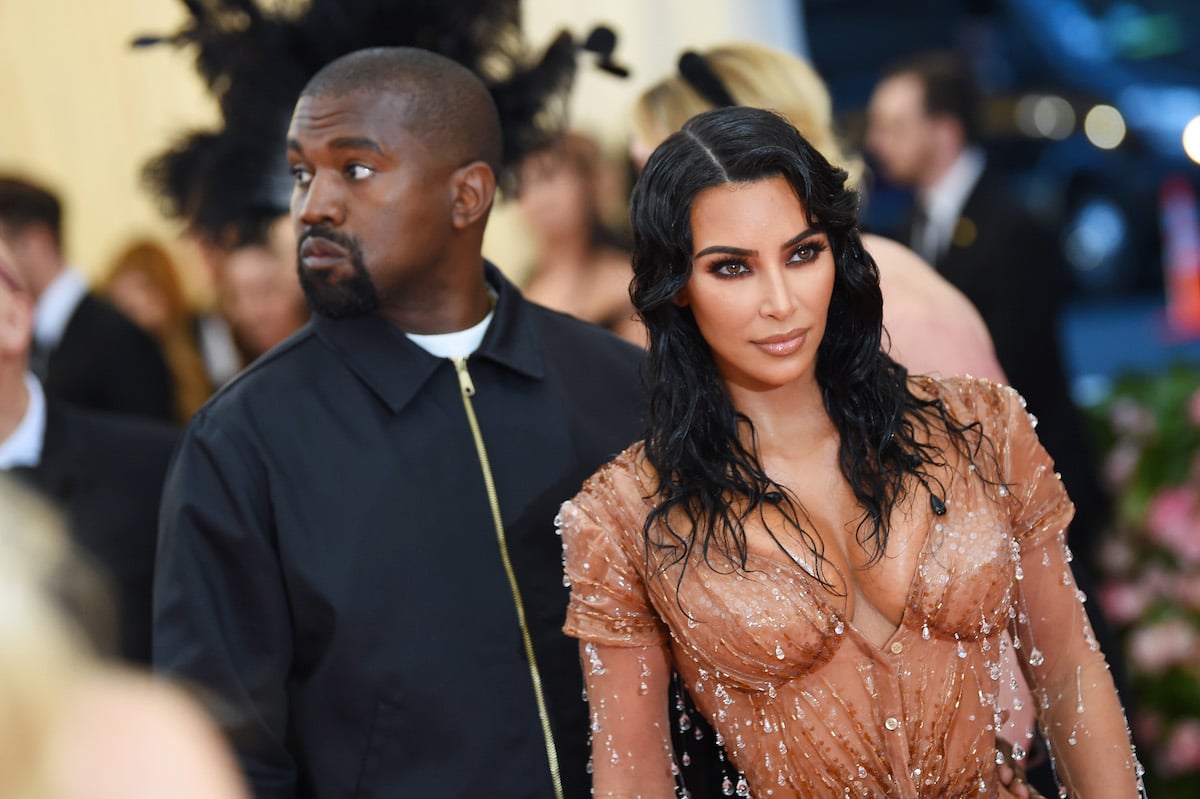 Kim wants to be single
In court documents, obtained by People, Kardashian asked for legal separation from West.
"[Kardashian] has been attempting to settle this manner since she filed her Petition for Dissolution of Marriage in February 2021. [Kardashian] and her counsel have reached out to [West] and his counsel several times in an attempt to move this case forward to a speedy and amicable resolution. [West] has been non-responsive," the documents read.
"The parties' marriage has irremediably broken down. [Kardashian] no longer desires to be married to [West]," the documents state. "There are simply no compelling reasons not to grant a motion to bifurcate and terminate marital status in this case."
There is no chance for reconciliation
Despite West's recent attempts to win Kardashian back, she cited that there was no chance of reconciliation.
"There is no question that the marriage of the parties is no longer viable," the documents read. "[Kardashian] has no desire to reconcile with [West] and wants their marriage terminated. Irreconcilable differences have led to the irremediable breakdown of the marriage, and there is no possibility of saving the marriage through counseling or other means. The continued maintenance of technical marital status between [West] and [Kardashian] serves no useful purpose, and there is no reason to maintain the legal relationship."
She went on to, again, petition for the end of the marriage.
"Irreconcilable differences have existed and continue to exist between [West] and me, which have caused our marriage to irretrievably break down. No counseling or reconciliation effort will be of any value at this time," Kardashian states.
Kanye wants Kim back
This petition comes amid a string of attempts from West to get Kardashian back. Most recently, he went onstage at the Larry Hoover benefit concert and publicly asked Kardashian to come back to him. Prior to that, he spoke at the LA Mission and said that God would bring him and the SKIMS owner back together.
"If the enemy can separate Kimye, there's going to be millions of families that feel like that separation is OK… but when God brings Kimye together, there's going to be millions of families that are going to be influenced to see that they can overcome the work of the separation, of trauma the devil has used to capitalize to keep people in misery while people step over homeless people to go to the Gucci store," he said.