Kim Kardashian Says She Does Not Judge Kanye West's Instagram Outbursts
In early 2022, Kanye West made headlines for his erratic behaviors on Instagram. The rapper frequently used the platform to share his controversial thoughts and even slammed some people, such as Kim Kardashian and her boyfriend, Pete Davidson.
Kardashian has mostly stayed quiet about West's Instagram posts, but she recently shared that she does not judge him for them.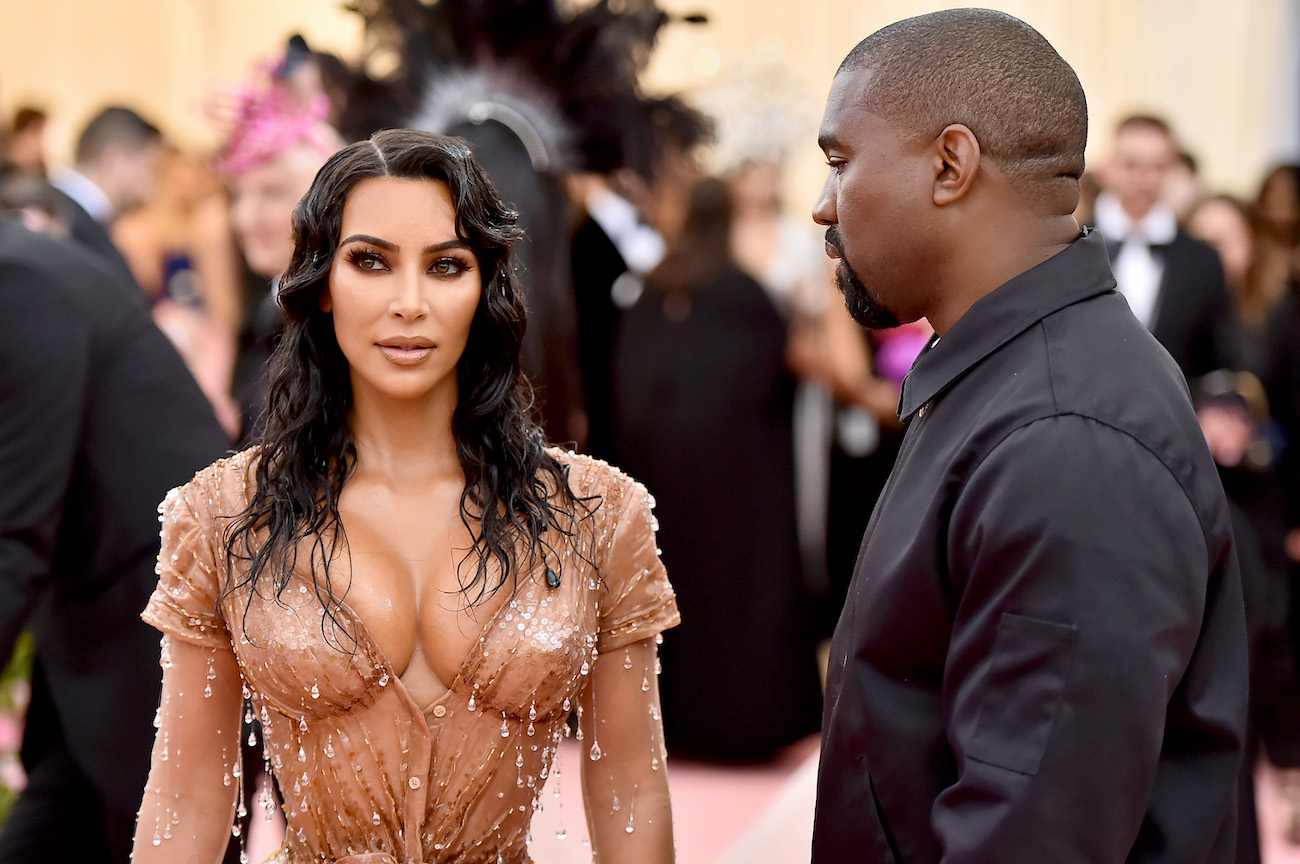 Kanye West made many controversial Instagram posts 
West first attracted a lot of attention in February 2022 when she took to Instagram to complain about his daughter North being on TikTok. In another instance, West made posts accusing Kardashian of kidnapping their other daughter, Chicago, after Kardashian did not invite him to Chicago's birthday party.
West also attacked Kardashian's new relationship with Davidson. He often referred to Davidson as "Skete" and even spread rumors about Davidson having AIDS.
In mid-March, Instagram suspended West's account for 24 hours. According to TMZ, West allegedly "violated Instagram's policies on hate speech, harassment and bullying." It's not clear which posts from West were flagged, but onlookers pointed out that this suspension came after West called Trevor Noah a racial slur.
Kim Kardashian does not judge Kanye West for his Instagram posts
West's Instagram posts attracted a lot of criticism. However, Kardashian reveals that she tries to be understanding of West.
"Think about if you were in a situation and you were hurting and that was your way of expressing yourself," Kardashian said on a new episode of the post Not Skinny But Not Fat. "I don't judge."
She also added that she understands people can take some time to "readjust" after a divorce. Kardashian said, "I look back and my mom and dad went through their hard time, and it took people a minute to readjust. I've seen it all before. I think we just have a different kind of platform now. But it doesn't mean that maybe because he expressed himself a certain way that he's not an amazing person and amazing friend … I never really judge the way someone wants to communicate, whether it's the way I would or not."
Kim Kardashian refuses to publicly criticize Kanye West
Although Kardashian and West's divorce has not been the smoothest, the KKW Beauty founder refuses to use her platform to slam her ex-husband.
"Being in the public eye and having disagreements publicly is never easy," Kardashian told Variety. "But I do believe in handling it all privately. I believe in championing publicly and criticizing privately. I don't think I would ever criticize the father of my children on my TV show. That's just not really what I'm about, and I just don't think that would ever make me feel good."
"I'm always really respectful of what the kids will see," she continued, referring to their four children. "The reality is, we're always a family. We always will have love and respect for each other. And even if there's moments where it might not seem like that, there are so many moments that are super positive. I do think it's important for people to see that things aren't perfect all the time, but that they can get better."