Kim Kardashian's Sex Tape Brought Up In Kardashian-Jenners' Court Case Against Blac Chyna
The Kardashian-Jenner family recently appeared in court ahead of their trial against Blac Chyna. During the jury selection process, the topic of Kim Kardashian's famous sex tape came up, and the reality TV clan allegedly did not seem happy.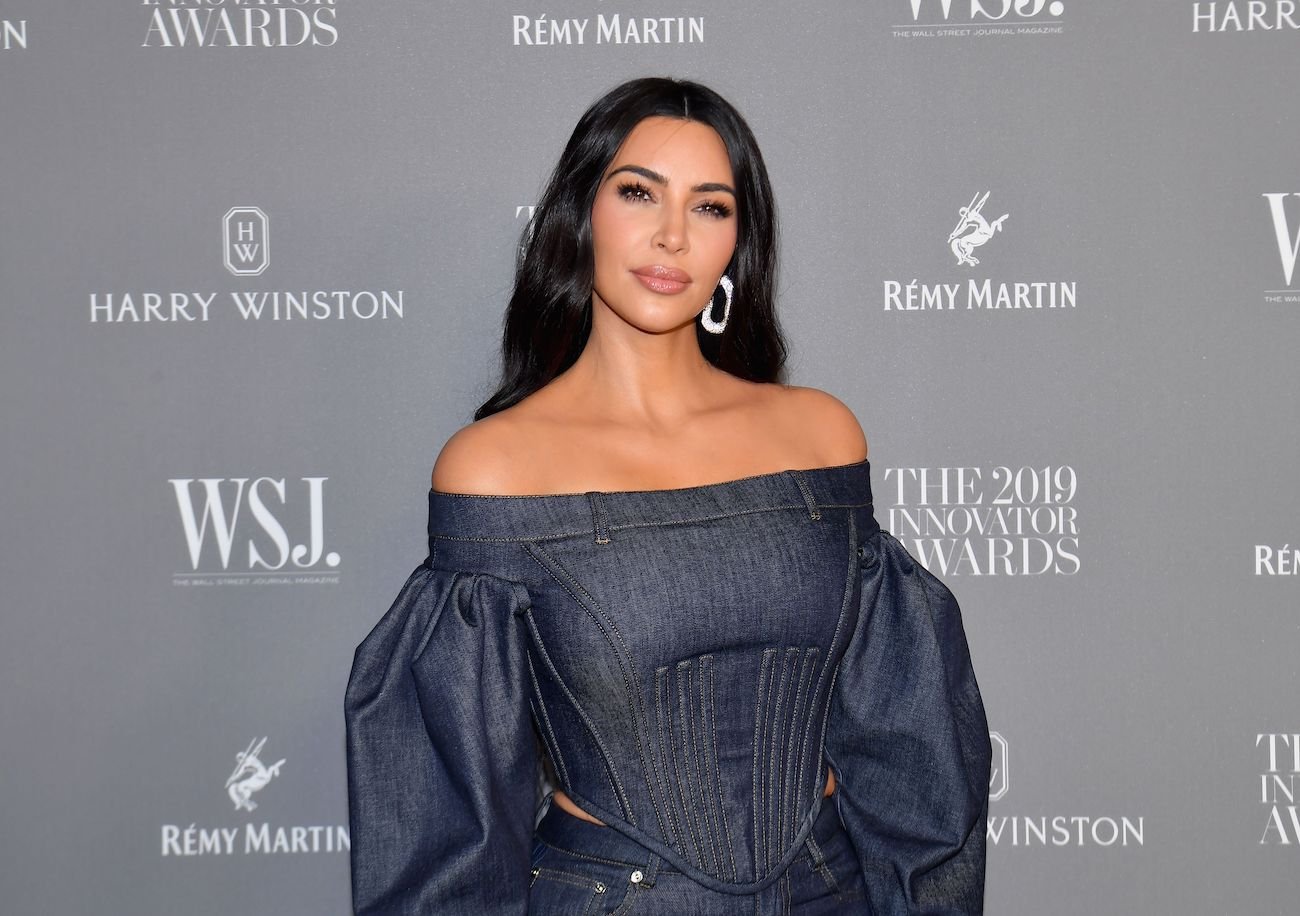 Why Blac Chyna is suing the Kardashian-Jenners
Blac Chyna used to be engaged to Rob Kardashian, and the pair even has one child together. However, after their split, Chyna got into a legal battle with the Kardashian-Jenner family.
In 2017, Chyna initiated a lawsuit against the family for reportedly interfering with her and Rob's show, Rob & Chyna. The show ran for one season on E! in 2016 and was later put "on hold."
"Blac Chyna will seek millions in compensatory and punitive damages from Kris [Jenner], Kim [Kardashian], Khloé [Kardashian], and Kylie [Jenner] for defamation, intentional interference with contract, and intentional interference with prospective economic advantage," Chyna's lawyer, Lynne Ciani, told Us Weekly in October 2020. "Chyna is beyond thrilled that she will have her day in court."
In early April 2022, Chyna tweeted, "When they got my #1 hit show killed back in January 2017, that not only hurt me financially and emotionally, that hurt my beautiful KIDS. I'm taking them to court to stand up for my legal rights and to be an example to my kids that 'what's right is right, what's wrong is wrong.' And what they did was so wrong."
Kim Kardashian's sex tape was brought up during jury selection
According to Page Six, Kris Jenner, Kim Kardashian, Khloé Kardashian, and Kylie Jenner appeared at the Los Angeles Superior Court on April 18 to watch the jury selection process for the case.
At one point, the Kardashian-Jenners' attorney, Michael Rhodes, asked potential jurors about their opinions on reality television, and one person brought up Kim's sex tape.
"I have watched [Kim] Kardashian's sex tape, and I don't think I can be impartial on this case," the potential juror—a man who appeared to be in his 50s and 60s—allegedly said. He also added that he would be "replaying that sex tape over and over again" in his head.
Other potential jurors laughed at his comments, but the Kardashian-Jenners did not seem to be amused. Khloé looked "visibly annoyed" and was seen fixing Kim's hair. Meanwhile, Kris shook her head. However, Kim "kept her gaze toward the front of the courtroom."
Kim Kardashian's sex tape was recently talked about on the family's new Hulu show
Kim's sex tape was released way back in 2007, but it has been making headlines a lot recently.
On April 12, the Kardashian-Jenners' new Hulu show, The Kardashians, premiered. During the first episode, Kim's storyline involved her son Saint seeing an ad about allegedly unreleased footage of her sex tape. 
"The last thing I want as a mom is my past to be brought up 20 years later," she said. "This is really embarrassing and I need to deal with it."
Back in 2021, Kim said during a reunion episode of Keeping Up With the Kardashians that she wishes the tape "didn't exist."
"That is something that I have to live with for the rest of my life," she explained. "That is something that's being held over my head. I try not to have any regrets, but it's probably the one thing I wish didn't exist, and if I could erase any of the stupid things that I've done in life, that's probably it."