Kim Kardashian Shuts Down Rumors That This Bizarre Viral Video Is Kanye West Falling Off a Horse in Church
A viral video that appears to be Kanye West falling off a horse in a church actually isn't him. See what Kim Kardashian said about it.
A viral video that many believed to be Kanye West falling off a horse in church started making the rounds and, before too many rumors that it was West took off, his wife Kim Kardashian shut it down. The video isn't West at all though it fooled a lot of people.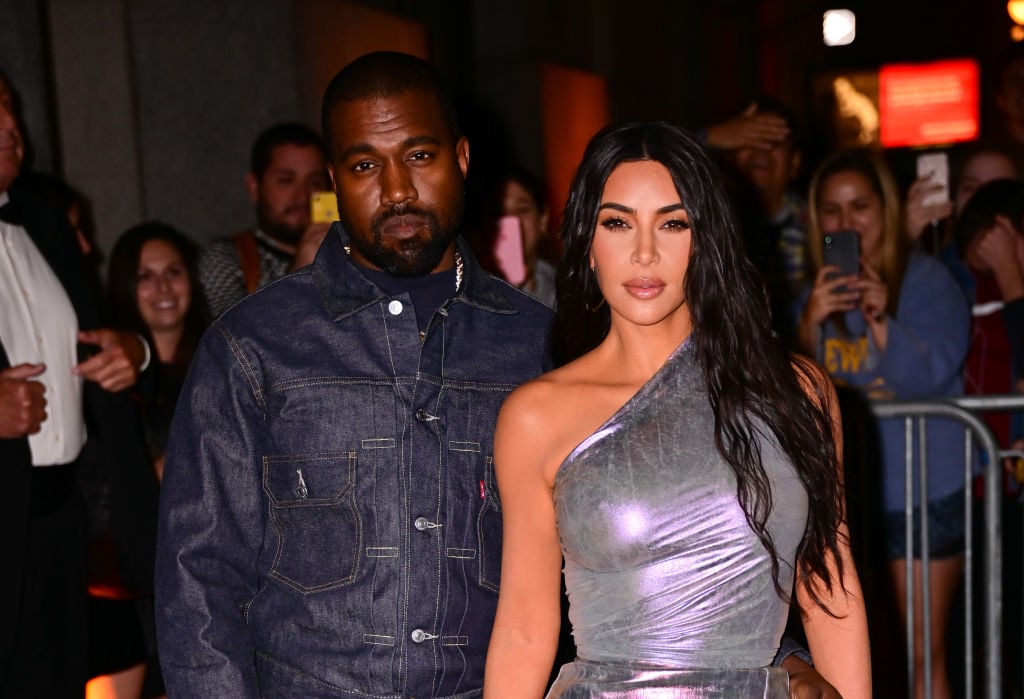 Did Kanye West fall off a horse in church?
The video that many believed to be West falling off a horse inside a church started making the rounds last week.
It's a bit wild, but in the video, a man rides into a church on a horse while women dance on a stage, then makes his way to an exit, only to have the horse get jumpy and the man falls off. There's little fanfare about the guy falling off, which seems strange as well.
Rumors started spreading that it was West during his Sunday Service, but it seems that's not the case. Even 50 Cent and Snoop Dogg thought it was him, with 50 Cent posting it on Instagram, sharing: "Wait I don't understand, why was he on the horse. AWW SH!t LMAO."
Kardashian set the record straight
In a tweet she posted on Monday, Kardashian cleared things up, sharing that it's absolutely not West on the horse, nor is it his Sunday Service.
She tweeted: "Please where is the fact checking?!?! I have seen this false story circulating. This is not Kanye and this is not the Sunday Service Choir."
Her fans commented on the reality star's tweet, with one person noting: "They want kanye to fail so bad. Smh but God keeps shaming them. Try again haters. If kanye fell from a horse it will definitely be on every major media outlet."
Another person added: "Whoever started spreading this around and actually believes this video is real are pathetic," with another fan chiming in with: "It doesn't even sound or look like sunday service."
Yet another fan asked a very important question: "Even if that's not him, who brings a horse to church????"
One follower noted: "I don't care if that's Kanye on the horse or not that's just cruel and dangerous the music is so loud and there's so many people no wonder he was spooked. Everyone being that close together with a spooked horse is so dangerous he could have kicked out and kicked ppl in the head."
Kardashian continued to share more clips from the real Sunday Service, for anyone unfamiliar with the gathering.
Kardashian shared more about West's religious journey
During a Nov. 5, 2019 appearance on The Real, Kardashian discussed how she's had to make some compromises to "honor" West's religious makeover.
She explained at the time: "I do think that, you know, he is my husband so I obviously want to honor him and what he's feeling. And he's been going through this life change and it's mostly about the kids."
The reality star shared: "There's also that fine line of staying firm and doing what you feel comfortable with. I take a little bit of him and I respect what he's saying and I totally compromise."