Kim Kardashian West's Dragon Fruit Smoothie Bowl Is One of Her Favorite Snacks
Kim Kardashian West has been transparent about how much her plant-based diet has helped her wellness overall. Though she also has a grueling exercise regimen, the aspiring lawyer has come to realize that a balanced diet tends to hold more weight than working out.
Though she loves several different kinds of snacks, one of her favorites is her dragon fruit smoothie bowl.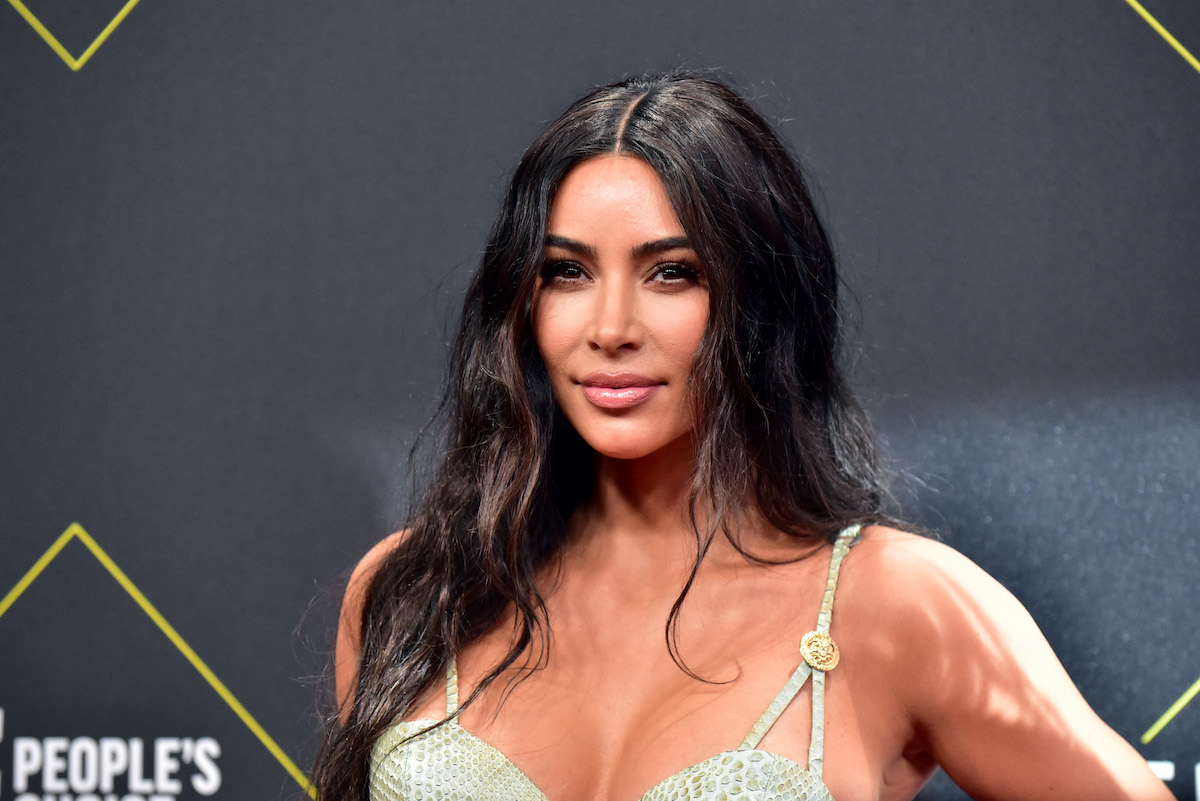 What are Kim Kardashian West's diet and exercise routine?
Kardashian West has always been candid about her diet and fitness regime. For years, she stuck to a low-carb diet, but she's changed things up in recent years. The KKW Beauty founder now works out with her trainer, Melissa Alcantara for 90 minutes each morning. This means she usually wakes up around 5:30 a.m. This way she can get her workout out of the way before her kids wake up.
Kardashian West also adheres to a plant-based diet almost entirely. Alcantara has one rule of thumb. She wants her clients to eat "real food only."
The switch in her diet has also helped the reality star to minimize flare-ups of her psoriasis. She has been dealing with an autoimmune disease that commonly results in red patches on the skin for years.
RELATED: Fans Accuse Kim Kardashian West of "Forcing" Plant-Based Diet Onto Her Kids
Related post url: 
Kim Kardashian West's dragon fruit smoothie bowl ingredients
The Keeping Up with the Kardashian's star often goes for her dragon fruit smoothie bowl when she's craving a sweet snack. Her personal chef, Marina Cunningham, recently shared Kardashian West's go-to smoothie bowl recipe with Poosh.
For smoothie bowl base:
1/3 cup organic plant milk (almond, cashew)
3.5-ounce pack of frozen organic 100% dragonfruit
1 cup frozen organic banana slices
1 cup frozen organic strawberry slices (or sub other frozen berries/fruit)
1 tablespoon agave nectar (or to taste)
For cinnamon syrup pears:
1 medium to large pear, peeled, core removed, and medium diced or sliced (Kim likes Bartlett pears)
1/2 cup water
Dash salt
1/4 teaspoon ground cinnamon
1 tablespoon agave or coconut sugar
If cinnamon and pears aren't your jam, you can substitute the toppings with sliced bananas, sliced grapes, halved blueberries, homemade gluten-free granola, quartered and pitted cherries, or toasted coconut chips.
Kim Kardashian West's dragon fruit smoothie bowl instructions
"This recipe is super flexible and any toppings can be added, including various fresh fruits, nuts, chia seeds, hemp seeds, and cacao nibs," Cunningham told Poosh. "Since Kim loves anything cinnamon sugar, I added cinnamon pears to this bowl."
Though the smoothie bowl might seem extravagant, it only takes about 15 minutes to prepare. To make the cinnamon syrup pears, add the pears into a small sauce pot along with the water, a dash of salt, cinnamon, and agave. Turn the heat to high.
Once the mixture is boiling, turn down the heat at let the pear mixture simmer for 5-7 minutes. The pears are done when they are transulcent and the remaining mixture has a syrup-like texture. Allow the mixture to chill.
To prepare the smoothie bowl, add your plant-based milk to a blender along with frozen fruits. Blend until smooth. It's OK if it's a little thick since this is a smoothie bowl, not a traditional smoothie. However, if it won't blend, add in a bit more milk.
Spoon the smoothie mixture into a bowl, add the chilled cinnamon pears with some of the syrup and the rest of your toppings to make it look pretty. Enjoy!