Kim Kardashian Solves the Mystery of Her Empty Fridge With a Tour of Her Second Kitchen and It's Insane
Kim Kardashian cleared up the confusion about her empty fridge with this tour of her second kitchen and walk-in refrigerator.
Kim Kardashian took a minute to address the refrigerator mystery in one of her recent Instagram posts, by giving fans a tour of another kitchen, complete with a fully stocked walk-in fridge and a pantry — all of which were brimming with food!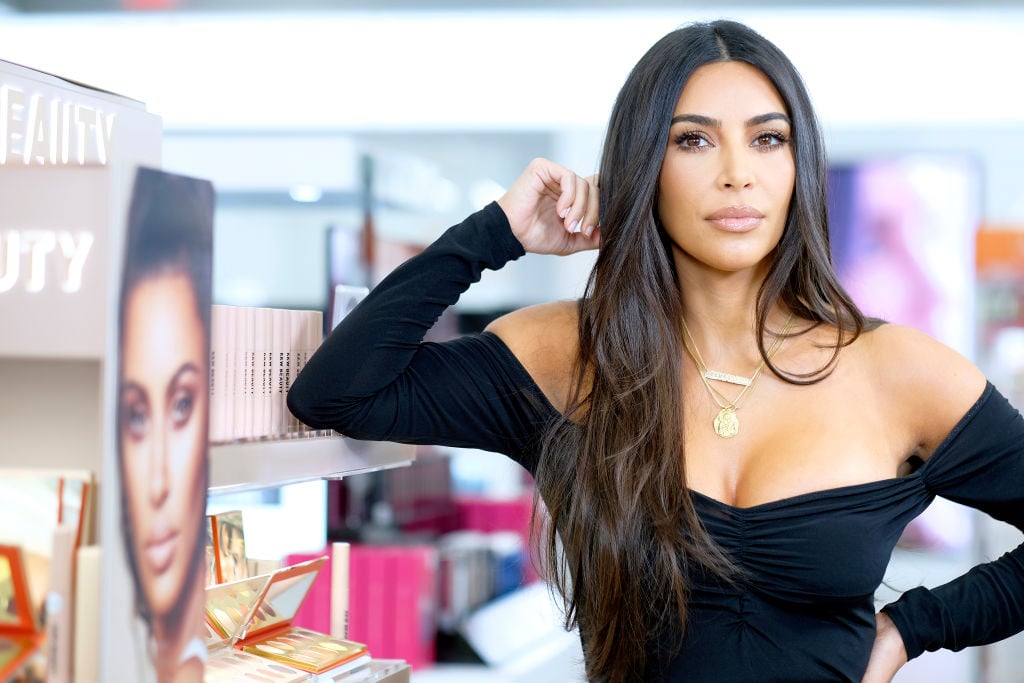 There was a lot of confusion about Kardashian's empty fridge
Kardashian had to clear up the confusion about her refrigerator that was seen in the background of an Instagram post and seemed really empty, except for a variety of milk.
She posted the image about her Skims collection, noting: The @skims Cotton Collection restock is available now!! Here I'm wearing the Cotton Plunge Bralette and Cotton Rib Briefs in Kyanite. I live in these comfortable pieces!! Shop the Cotton Collection now at http://SKIMS.COM."
The bare fridge shelves prompted so many questions and some general joking, including tweets like: "Yall eat air too?? coz I see no food in that fridge ma'am" and "Cute! PS — I think you need to hit the grocery store."
Kardashian gave a kitchen tour and all was explained
No one really expected that Kardashian had no food in her home, right? Just in case anyone wondered, Kardashian took to Instagram Stories to clear up the confusion. She took fans behind the scenes, showing off a pantry area (that included a frozen yogurt machine and plenty of toppings) before heading into a second kitchen!
She explained: "Since the inside of my fridge is so baffling and I saw all these news reports, I'm going to give you guys a tour of my fridge."
"So you'll come into my pantry… I got rid of all my plastic so it's all like glass jars," she shared, noting, "I got rid of all plastic bottles, so I just have this for right now… It's just my drink fridge."
And, for anyone wondering about all the varieties of milk she has on hand, Kardashian explained she has a drink fridge where she keeps all of her "fresh juices" and water, and several types of milk, explaining, "all my kids use a different kind of milk, you guys."
Inside her second kitchen
Then it was on to another area, as she shared: "However, let me show you something. This is the kitchen where it all happens."
Kardashian entered a huge walk-in fridge with fresh fruits and vegetables and prepped meals, so it appears they are very well stocked. She noted: "And guys, I have a walk-in refrigerator where we keep all of our fresh, organic produce."
She added: "So it did look like an empty refrigerator that I took the photo in front of, I have to admit. But this is our big main refrigerator, guys. I also have another pantry. Because this is the kitchen that we cook in."
There was another highlight as well, as she noted: "Then if you want a little more chaos, with tons of oat milk and almond milk, you have this refrigerator. Okay? And then our freezer, I didn't even show you guys our other freezer. There you have it, guys."