Kim Kardashian West and Chrissy Teigen's Plastic Surgeon Admits the Pandemic Was 'Well-Timed' for His Celebrity Clients
The coronavirus pandemic (COVID-19) has shuttered restaurants, bars, and salons all over the country, and because doctors in a number states are only allowed to perform essential services many offices of plastic surgeons remain closed as well.
While those still unable to reopen wait for a green light Dr. Jason Diamond, who has a practice in Beverly Hills, pointed to a slight silver lining in the timing of the pandemic for some of his most famous patients. Read on to find out what he said, plus what procedures his clients like Kim Kardashian West and Chrissy Teigen have admitted to getting.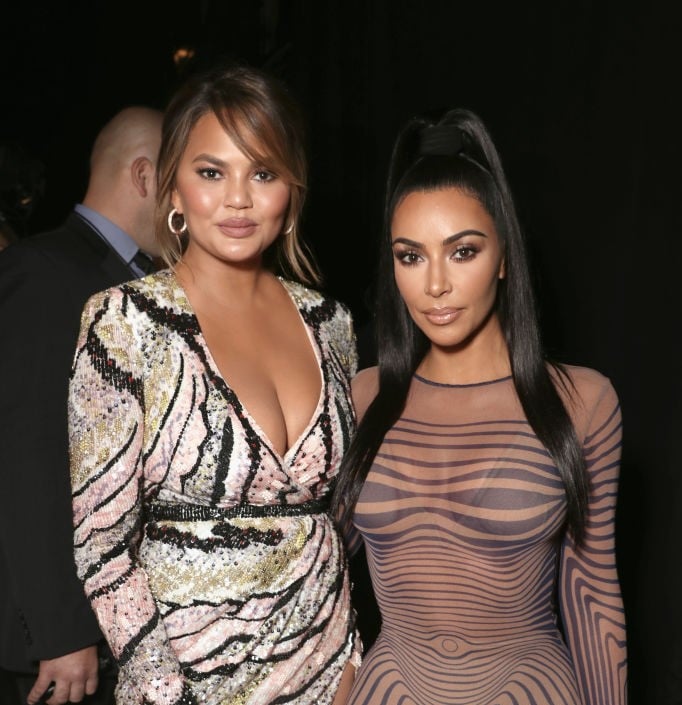 What plastic surgery Kim Kardashian West admitted to having
There's been a ton of speculation over the years about just how much plastic surgery the Kardashian-Jenner sisters have had done.
According to Kardashian West, she does get injections in her backside but stated that they are cortisone shots to help with her psoriasis, and one thing she has always denied getting is a nose job.
"I never had my nose done," she insisted. "Everyone thought I did, and I said, 'Wait until I have kids' because your real features come out."
Mrs. West did own up to having botox in her face, however, she doesn't consider that to be surgery.
"To me, it isn't plastic surgery," the KKW Beauty founder said.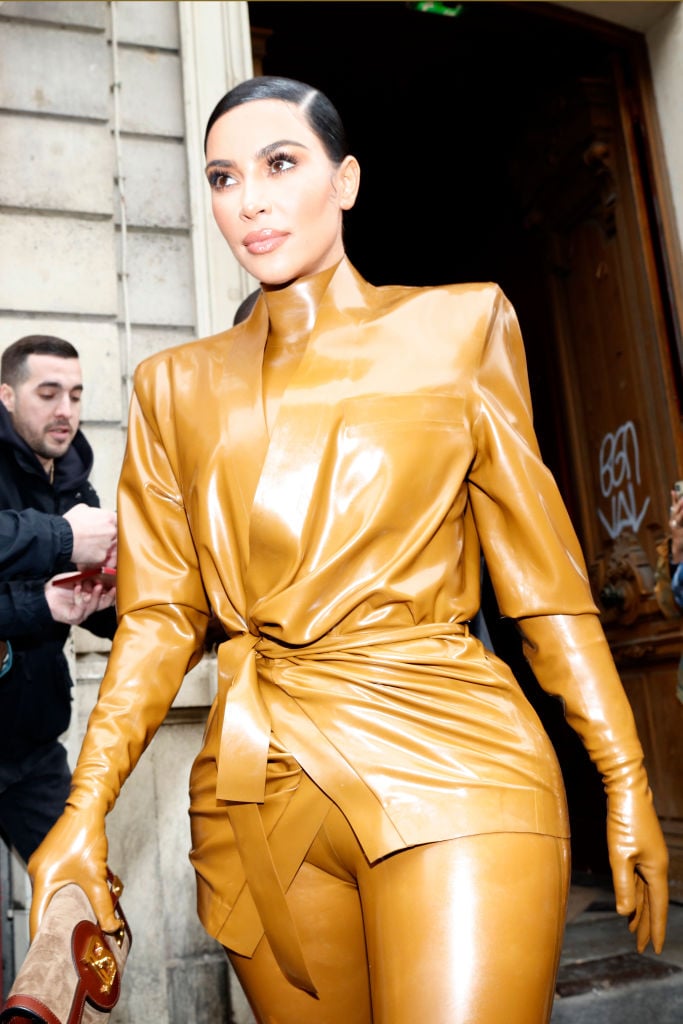 What plastic surgery Chrissy Teigen admitted to having
Teigen has been very open about what cosmetic procedures she's had done in the past and even once declared that everything about her has been surgically enhanced.
"Everything about me is fake except my cheeks," she previously told Shape before pointing at her forehead, nose, and lips saying: "Fake, fake, fake."
She also spoke to Glamour UK about the work she had done early in her career.
"Yeah, I did my boobs when I was about 20 years old," the model revealed. "It was more for a swimsuit thing. I thought, if I'm going to be posing, laid on my back, I want them to be perky!"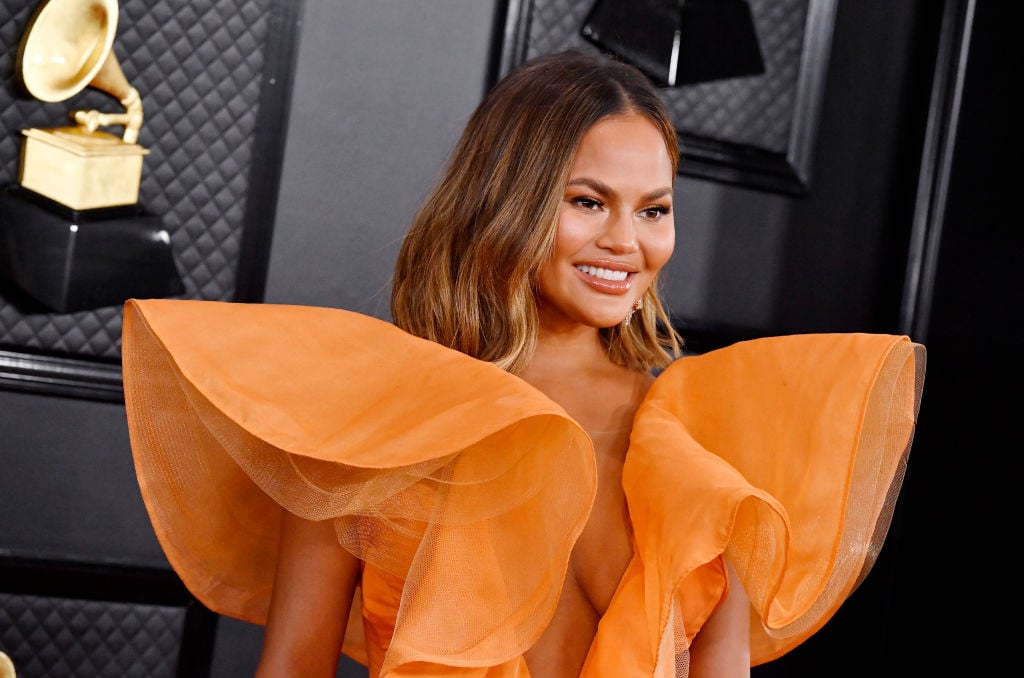 Teigen added that her views on going under the knife changed after having children.
"If I could do one thing, it would be to have a lift. I think you're supposed to replace [implants] every 10 years," she said. "But when you have kids you think about [the risks] of surgery and I think, 'This is not the way I want to die, in boob surgery.'"
What their surgeon said about the timing of the pandemic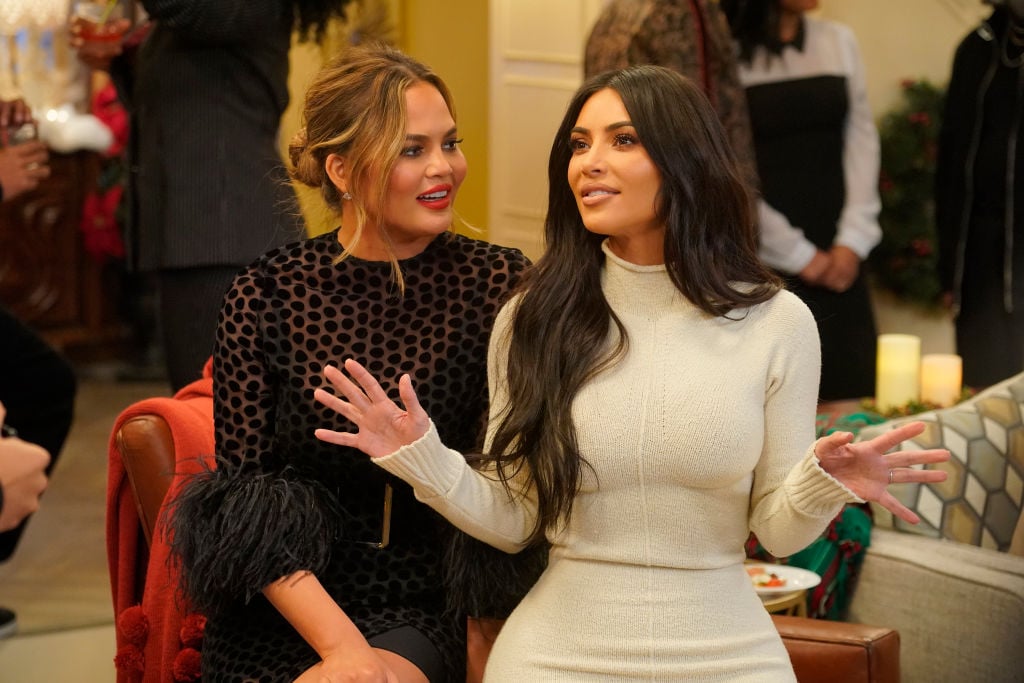 Over the past few months, the pandemic has made everyone change their daily habits including the celebrities in Hollywood who maintained their youthful appearances by visiting their plastic surgeons. Diamond, who appeared on Dr. 90210, said that when everything closed in March his superstar clients were in good shape.
"Luckily for my patients, we were in the trenches anyway because of the seasons coming up," Diamond told Vanity Fair. "Awards seasons, the Met Gala, Cannes Film Festival, these kinds of things. And there were some celebrity weddings coming up." 
Diamond reiterated that many of the services he offers lasts several months.
"So a lot of my patients are good for four or five months," he stated.