Kim Kardashian West and Kanye West Are Building a "Urine Garden" on Their Wyoming Property
Yes, you read that correctly. Kim Kardashian West and Kanye West plan on adding some pretty interesting features to their $14 million Wyoming ranch.
Now that they have completed renovating their minimalistic Hidden Hills mansion, the couple's now looking to make some majorly bizarre upgrades to their sprawling property in The Cowboy State.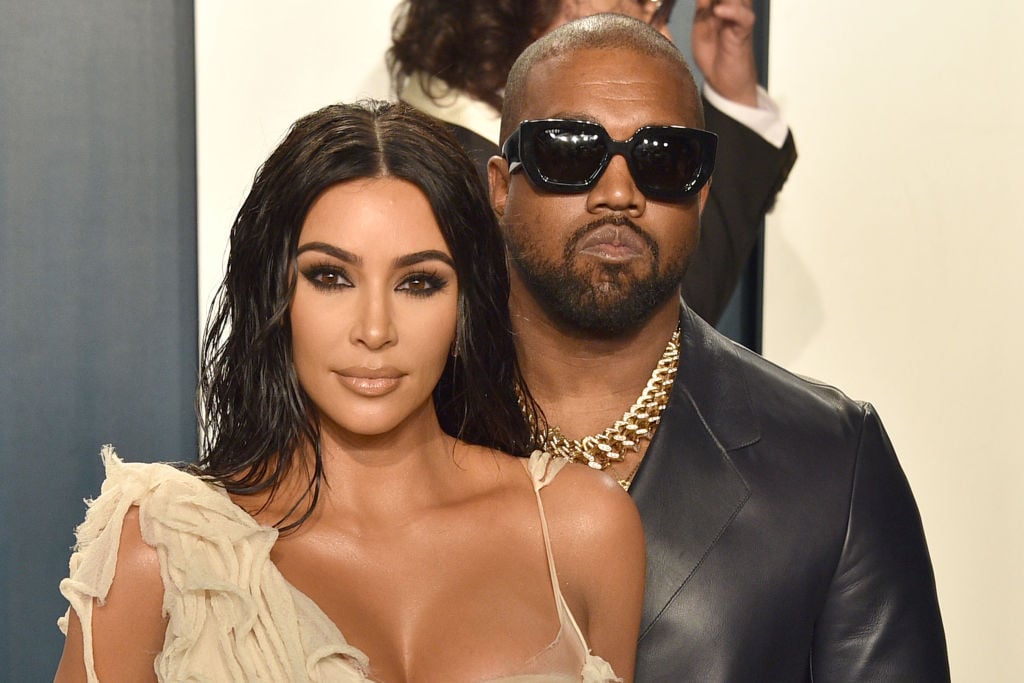 West has big plans in store for one of his Wyoming properties
When it comes to unique ideas, West is a pro at thinking up some of the most bizarre, yet weirdly brilliant plans.
Once the rapper sets his mind to something, he almost always follows through, and that is exactly what he's doing with the plans he has for his Wyoming ranch.
In September 2019, the "Jesus Walks" rapper bought Monster Lake Ranch, which is right outside of Cody, Wyoming, for $14 million. A few weeks later, he purchased another property nearby for $14.5 million.
Now that they are the proud owners of two massive parcels in The Equality State, West and his wife Kardashian West are now looking to make some big changes to one of the properties.
While it remains unclear which of the properties will undergo extensive renovations, Realtor recently reported the "Selah" rapper has been working closely with designers and architects to come up with a plan for an eco-friendly compound.
According to the outlet, West has called upon architect Claudio Silvestrin and light artist James Turrell, to help bring his "ambitious plans" to life.
West's plans include building "a series of dome-shaped rooms that feature closed-loop ecology to capture and save energy and water," a vegetable garden, skate park, orchards, a bio pool — oh, and let's not forget the previously mentioned urine garden.
"Yup, you read that right—urine, in the garden, where peas and carrots take root," the outlet shared. "West's plan is to install a system that converts human waste into plant food, which is actually an ancient gardening practice used all over the world."
Building the "urine garden" won't come cheap
As strange as it may sound, urine makes for great fertilizer for certain plants, according to the president of FormLA Landscaping, Cassy Aoyagi.
While using urine isn't the first thing people think of when they're looking to plant their own garden, Aoyagi says that "urea" (the main substance found in urine) helps plants absorb nitrogen, which is vital in the growth process.
"Synthetic urea is a major component in commercial-grade chemical fertilizers," she says, "and organic fertilizers contain urea of animal origin."
Though urine benefits plants, there are a few downsides to having the type of garden West envisions.
The main one being that just like "dog urine, human urine can kill plants when applied directly," Aoyagi says.
So how can the rapper avoid this happening to his well-thought-out urine garden?
According to plant expert, Susan Brandt, the rapper would need to shell out a pretty penny for specifically designed toilets with a "divided bowl and independent set of pipes" that "separate urine from other waste."
Since West and Kardashian didn't think twice about buying four gold-plated toilets for their former Bel-Air home, dropping some cash for a few custom-made commodes won't be any skin off of their backs.
The ranch is going to be the new home for West's Sunday Services
Since the Wyoming property spans 6,000-acres, what better way to utilize all of that space than by making it the permanant location for West's weekly religious events?
According to People, the rapper has wanted the ranch to be a 'home' for 'his spiritual services,' especially since finding venues large enough to hold his choir and attendees has become very difficult.
"Kanye is elated and wants to make sure anyone who wants to attend his service is able to," the source continued. "He doesn't want to have to turn people away. He needs a 'home' for the service and decided to make the 'home' Wyoming. This is why he bought another property."
With the Wyoming ranch being the permanent venue for Sunday Services, we can now see why the property will soon undergo major renovations.