Kim Kardashian West Asks Fans If She Should Dye Her Hair — And They Have Mixed Feelings
Kim Kardashian West has gone through many looks while at the height of her fame. But her two most notable hairstyles are her long, dark hair and her bleach blonde locks. The KKW Beauty founder recently asked fans if she should switch it up from her usual darker look and go back to blonde she said she's been missing her blonde hair. But fans had mixed feelings about a switch.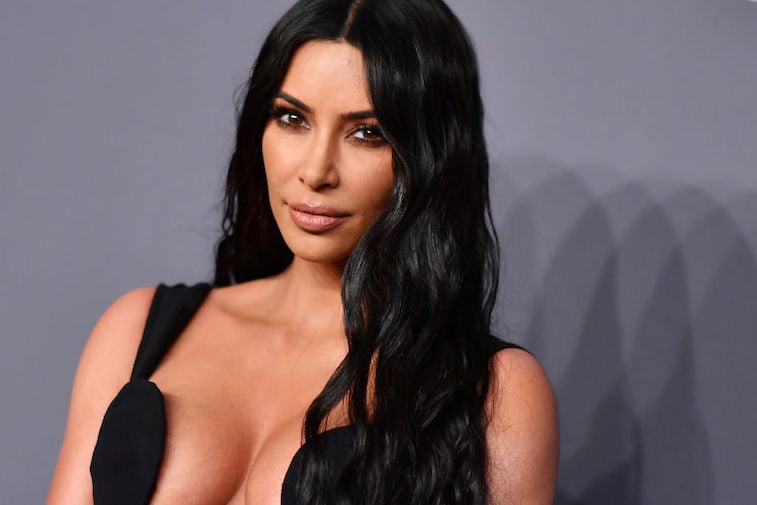 Kardashian West's hair is a signature part of her appearance
When Kardashian West first began making a name for herself back in the mid-2000s, she had long, dark, wavy hair. Its length and thickness quickly became an important part of her appearance, and though she tends to change up her style a bit more now, it's always been the look she has returned to. The mother of four did spend a bit of time as a blonde, and though it wasn't a bad look on her, once she dyed her hair dark again, it just seemed to fit better. Now, she's considering bringing back the blonde after a recent photoshoot.
The star has debated dying her hair in the past
Kardashian West has had her dark hair for a while now, but she has thought about changing it up a time or two. She enjoys wearing wigs, and for a minute, she was sporting a lighter brown bob and debated actually going that color. She asked fans what they thought, and many people felt it would look stunning on her. But ultimately, she didn't switch it up.
Kardashian West recently did a photo shoot for a new palette in her makeup line, and she went blonde for the pictures. But it prompted her to question whether she should return to that color entirely.
When asked about going blonde, some fans loved the idea
When Kardashian West posed the question on Instagram, fans were all over it in the comments section. And some definitely wanted her to go blonde once more. "Can never go wrong blonde!" one fan commented. "Blonde for the win babe," someone added. "Yes we want blonde back," someone else wrote.
Another fan suggested she go blonde but change it up a bit compared to the bleached color she was wearing in the photo. "Go a different shade of blonde."
Others suggested her dark hair is 'undefeated'
Though some fans loved the idea, it was met with mixed feelings overall, as others wanted Kardashian to keep her long, dark hair. "NO!!! Stay dark," one fan said with a sobbing emoji. "Black hair on u is undefeated. Stay dark haired," someone else wrote. "No, stay brunette!" another follower added. Generally, the thoughts on Kardashian West changing her hair color seemed split pretty evenly.
Our guess is that the Skims founder won't end up changing her look. She has debated dying her hair in the past and has ultimately decided not to. Plus, she has such easy access to high quality wigs that she can go blonde for a little while any time she wants. But time will tell if she decides to make the switch.