Kim Kardashian West Bought North a $400 Gift So She Could Be Just Like Her Dad
When you're Kim Kardashian West or Kanye West, you can pretty much afford to buy anything you want. In Kardashian's case, she's gifted some pretty elaborate and expensive presents over the years. She's offered sweet and sentimental gestures to her sisters and even dropped $750,000 once, on a 35th birthday Lamborghini Aventador LP 700-4.
One Christmas, Kim Kardashian West spent $400 on a present for her daughter, North. This wasn't just any random toy, though. In fact, this $400 was spent on something that would allow North West to be just like her dad.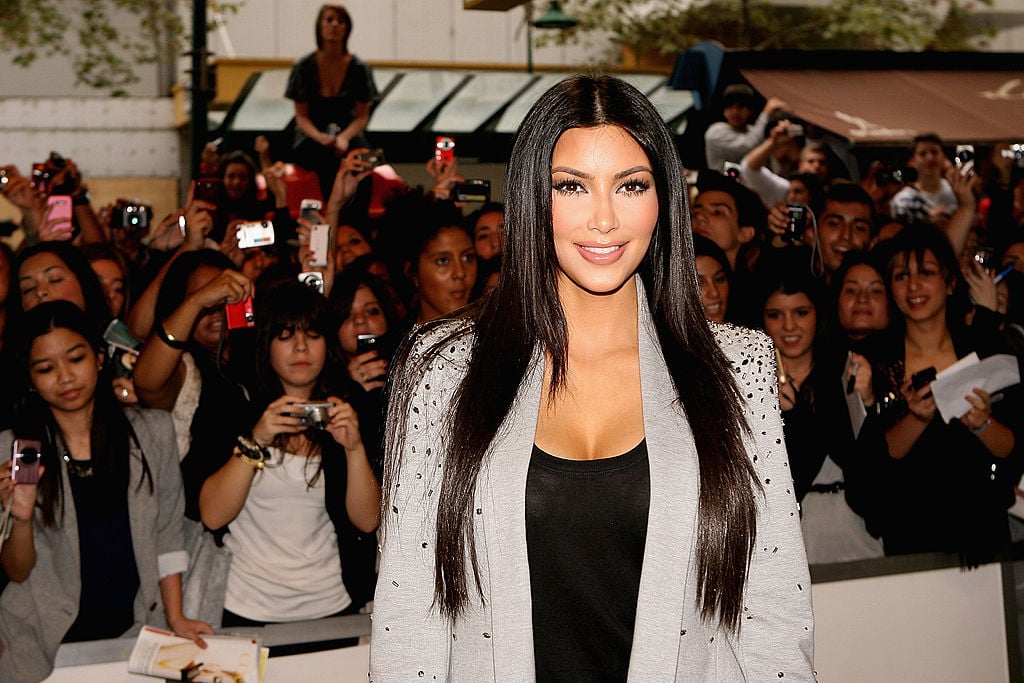 No really, a $750,000 Lamborghini
You only turn 35 once, and when it was Kanye's turn, Kim Kardashian West pulled out all the stops. She may have taken a hint from the first line in Kanye's 2012 song, "Mercy."
The line, in case you need reminding, begins with, "Okay, Lamborghini Mercy." Kim Kardashian West wasted no time and dropped a whopping $750,000 on a black Lamborghini Aventador LP 700-4.
Kanye is no stranger to going all out on gifts
Kanye West knows how to treat his lady. With each passing occasion and holiday, from anniversaries to Mother's Day, he spoils Kim Kardashian West with the best money can buy. He doesn't just send flowers. He sends thousands of roses. He doesn't just buy a Kenny G album. According to E-Online, he invited Kenny G to perform a private concert in the couple's living room with friends.
Before they were married, West once gifted a $40,000 Hermes Birkin bag, hand-painted by George Condo. Kanye even gave her a $1 million check and an ownership interest in his Yeezy line. Afterall, nothing says Happy Mother's Day like, here, have some of my incredibly successful company.
The Christmas gift North wanted to be just like her dad
RELATED: Kim Kardashian West's First Car Was a Special Gift From Her Father
You might think Christmas with the West's family includes nothing but the best in toys, and you'd be right. One memorable holiday season, Kim Kardashian West wrapped up a super special gift for the couple's daughter, North.
Of course, it was a matching, matte black Lamborghini! This Neiman Marcus, child-sized, and fully electric Lambo costs around $400, according to Business Insider. Kim Kardashian West shared a picture of the matching sweet rides on Instagram and said, "Like father like daughter."
Lavish couple, lavish life
The West's lead a lavish lifestyle. And with their level of wealth, buying for each other and others, giving is easy. Although lately, their generosity has extended far beyond fancy cars and extravagant rose bouquets.
Last October, Kanye presented his bride a $1 million donation to her prison reform charities, as a gift for her 39th birthday. The donations were made in Kardashian's name to four of the causes about which she is genuinely passionate, the Buried Alive Project, Equal Justice Initiative, Anti-Recidivism Coalition, and Cut 50.
Kim Kardashian West's most recent charitable backlash
RELATED: Why Kim Kardashian West Decided to Go Vegan
More recently, Kim Kardashian West began making headlines with her Coronavirus, charitable offer. Baby2baby's COVID-19 Emergency Response Program began providing needy families with formula, diapers, and essentials.
Kardashian West's gesture to support this program did, however, generate some backlash. Instead of donating outright, Kardashian posted 20% of her Skims.com proceeds would go to the charity, according to Evening Standard.
Fans shouted bad form, as Kardashian West clearly has enough money to donate outright, rather than expect consumers to first buy from her line during a time when everyone was strapped.
The Wests certainly know how to give lavish gifts. And they have the finances to fund their generosity. It's clear when it comes to showing love for each other and their children; there is no such thing as over the top.
Since North got her matching Lamborghini, she's been tooling around proud that she matches her daddy. It may be foresight into her future as a member of the West family.