Kim Kardashian West Breaks Her Silence On the Leaked Kanye Phone Call and Calls Taylor Swift a Liar
Kim Kardashian West is not here for Taylor Swift's statement regarding newly leaked footage from the singer's infamous 2016 phone call with Kanye West. In a series of tweets, the KKW Beauty mogul blasted Swift, accusing her of "lying" and calling her "self-serving." Catch up on the drama and read Kardashian West's full statement below.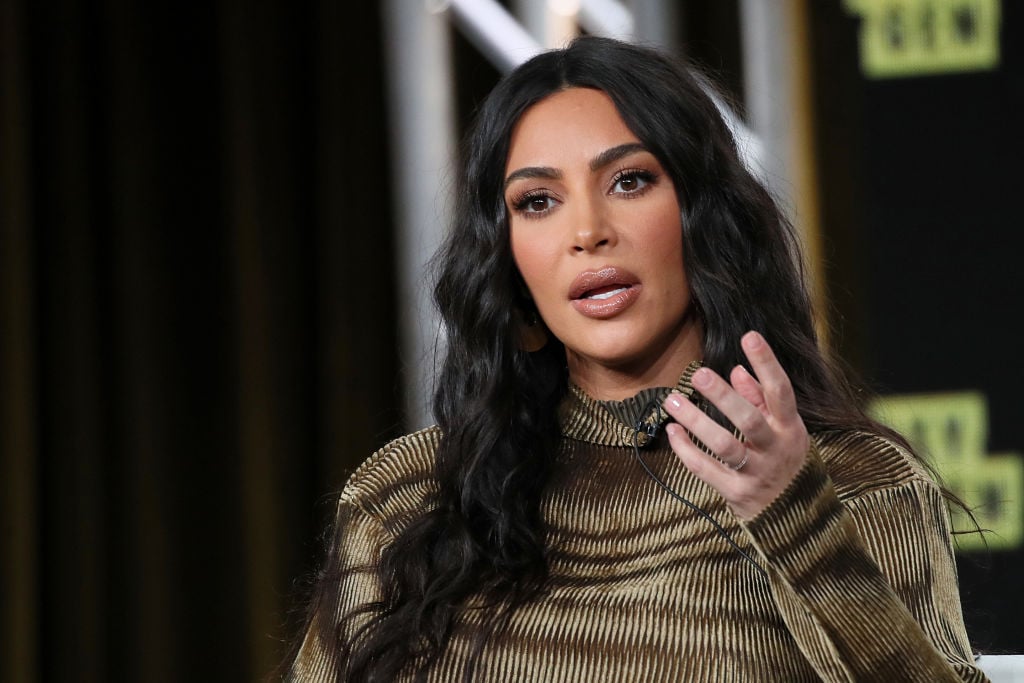 What's going on with Kimye and Taylor Swift?
In case you missed it, all this began following the release of West's 2016 song "Famous," which contains some controversial lyrics about Swift.
In the track, he raps: "To all my Southside n*ggas that know me best/I feel like me and Taylor might still have sex/Why? I made that b*tch famous."
Around the time of the song's release, TMZ reported that West had received Swift's approval of the lyrics. She responded through her representative in a statement shared with The New York Times, which said in part: "Kanye did not call for approval … She declined and cautioned him about releasing a song with such a strong misogynistic message." It also said Swift was never made aware of West's use of the word "b*tch."
Shortly after the statement's release, Kardashian West posted videos on Snapchat of West's phone call with Swift. The clips showed West reading Swift the lyric about them potentially having sex, which she didn't seem to mind. But the video was cut in a way that it was hard to tell whether she had heard what followed.
The full tape recently leaked
On March 20, the full video of their chat leaked online by an unknown source. While it does show West asking Swift if he could add a line about making her famous, he never mentioned that the b-word would be included. Upon seeing the video, fans immediately began slamming the Wests, calling them master manipulators and urging the singer to speak out.
Swift later addressed the drama on Tumblr by liking a few shady posts about the ordeal before speaking out on Instagram.
She wrote in a March 23 Instagram post that she felt vindicated by the leaked phone call between her and West that "somebody edited and manipulated in order to frame [her] and put [her], [her] family, and fans through hell for 4 years."
Kim Kardashian West clapped back hard
On the evening of March 23, Kardashian West spoke out on her Instagram Page. She wrote:
"@taylorswift13 has chosen to reignite an old exchange – that at this point in time feels very self-serving given the suffering millions of real victims are facing right now. I didn't feel the need to comment a few days ago, and I'm actually really embarrassed and mortified to be doing it right now, but because she continues to speak on it, I feel I'm left without a choice but to respond because she is actually lying."
"To be clear, the only issue I ever had around the situation was that Taylor lied through her publicist who stated that 'Kanye never called to ask for permission…' They clearly spoke so I let you all see that. Nobody ever denied the word 'b*tch' was used without her permission."
"At the time when they spoke the song had not been fully written yet, but as everyone can see in the video, she manipulated the truth of their actual conversation in her statement when her team said she 'declined and cautioned him about releasing a song with such a strong misogynistic message.'
"The lie was never about the word b*tch, it was always whether there was a call or not and the tone of the conversation. I never edited the footage (another lie)—I only posted a few clips on Snapchat to make my point and the full video that recently leaked doesn't change the narrative."
After a few more points, Kardashian West concluded by telling fans that she will no longer be addressing this topic.
"This will be the last time I speak on this because honestly, nobody cares. Sorry to bore you all with this. I know you are all dealing with more serious and important matters," she added.
Swift has yet to respond, but keep your eyes peeled.