Kim Kardashian West Called Out By Rob Kardashian Over Recent Instagram Photo
Kim Kardashian West got trolled by her own brother after sharing a recent photo on Instagram.
After limiting her social media activity to deal with personal challenges, Kim Kardashian West has returned to Instagram in full force. She recently shared a photo of herself with a playful caption that drew thousands of comments, including one from her brother Rob Kardashian. After quoting a movie line in her post, the Arthur George founder called out his older sister for allegedly never even seeing the movie.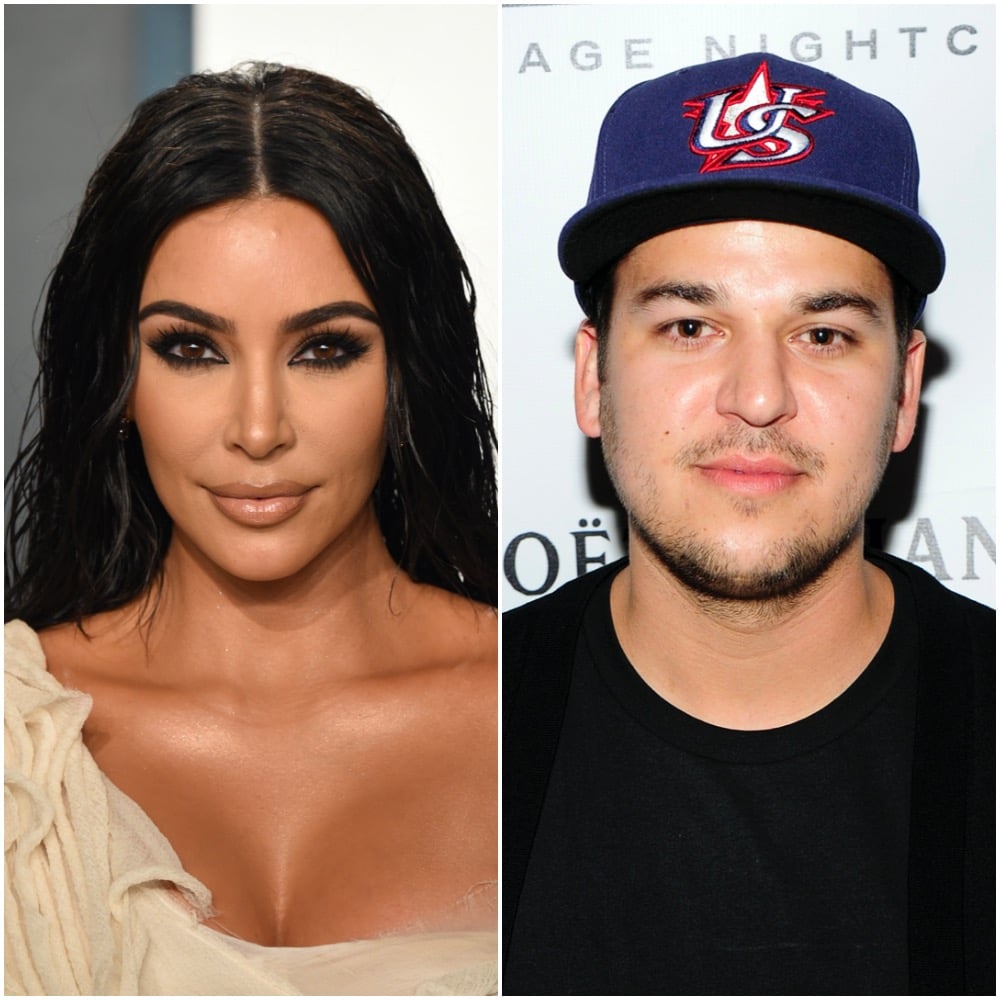 Rob Kardashian called out one of Kim Kardashian West's Instagram photos
During the week of Aug. 9, Kardashian West posted a photo with what appears to be her  Pomeranian named Sushi. "Say hello to my little friend," she wrote in the caption, employing an iconic line from the 1983 crime drama Scarface, starring Al Pacino.
The post garnered over 3.5 million likes and thousands of comments from her fans, family members, and peers. Her brother was among those who replied to the post, writing, "You never even seen Scarface stop playing 😭😭😭."
His comment has received over 20,000 likes and plenty of responses, with one person saying, "He's getting bold" and another writing, "hahahahahah I'm so glad you're back."
Rob Kardashian has been making his return to the public eye
Kardashian has lived a low-key life for the past few years, having retreated from the public eye to deal with several personal struggles. But he emerged in June at Khloé Kardashian's 36th birthday party, posting pictures to Instagram showing him celebrating with Tristan Thompson, Kourtney Kardashian, and others.
Ever since the party, the former TV star has been stepping out more and more, most recently joining Kylie Jenner on a tropical vacation in celebration of her 23rd birthday. Kardashian documented parts of the trip on his Instagram feed, calling it "the most beautiful" getaway of his life in a post featuring Thompson.
After the trip, a source spoke to E! News about Kardashian's life and venture back into the spotlight. "Rob is doing so much better and is a lot happier in general," the source shared. "He is feeling better both physically and mentally. Everyone is thrilled to see how well he is doing. They love having him around more and were excited that he joined Kylie's birthday trip. He has been open to joining in more and wanting to be a part of things."
It is even said that Kardashian will return to Keeping Up With the Kardashians when it returns with the second half of season 18 in September. Knowing how he was when he was previously on the show, it is likely that fans will see more of his trolling antics and playful ways then. Stay tuned to Showbiz Cheat Sheet for updates on KUWTK as they become available.