Kim Kardashian West Says This Celebrity Inspires Her the Most
Kim Kardashian West is a reality television star, model, makeup and fragrance entrepreneur, shapewear mogul, and aspiring lawyer. It seems like there is nothing she can't do – she even recently hosted Saturday Night Live in October. 
Kardashian West recently shared which celebrity inspires her the most, and her answer may surprise you. Find out what the SKIMS creator said.
Kim Kardashian West said Kanye West will always be the most inspirational person to her
Kim Kardashian West and Kanye West started dating in 2012 after years of friendship. They got married in 2014 and share four children, two of which were carried by surrogates. In Feb. 2019, after five years of marriage, Kardashian West filed for divorce.
The couple cited "irreconcilable differences" as the reason for their split in court documents. But their separation seems to be reasonably amicable, with both stars agreeing to joint custody of their children and neither requesting spousal support.
They have also supported each other's endeavors, like when Kardashian West appeared in a Balenciaga wedding gown at West's Donda listening event in Chicago. She also gushed about him in her opening monologue on Saturday Night Live.
"I've been very blessed in this life, and I'm grateful for everything," Kardashian West said. "Honestly, all the ups, all the downs. I married the best rapper of all time. Not only that, he's the richest Black man in America: A talented, legit genius who gave me four incredible kids."
Kardashian West showed further support for her former partner by praising him in an Oct. 2021 Wall Street Journal interview. "Kanye will always be the most inspirational person to me," the billionaire said. 
The shapewear mogul said the 'Gold Digger' rapper is helping her streamline her brand
Kardashian West mentioned how inspirational she found her former partner during a conversation about her highly successful shapewear brand, SKIMS. She said that West is involved with the brand behind the scenes.
"He has a piece of SKIMS himself and gives [the team] inspiration but also information," Kardashian West said. "I think he enjoys the process."
She also said that West, who has a very futuristic and minimalistic style, is helping her simplify and streamline her brand.
"He expressed that there were too many branding situations," said Kardashian West, who sells makeup, shapewear, and fragrances. "He's always super simple. I really wanted to condense my beauty brands. I wanted one place, one website, where everything can live."
Her cosmetics website, KKW Beauty, is currently under construction as the mogul prepares to reinvent her line. 
"I want to really launch an entirely new beauty brand. I learned so much that I'm excited [to put out] a brand that has all the new information that I know," she said. I feel like it's going to be my baby; I'll have my beauty brand and Skims. I can really nourish it and flourish it more if it [were] all condensed into one."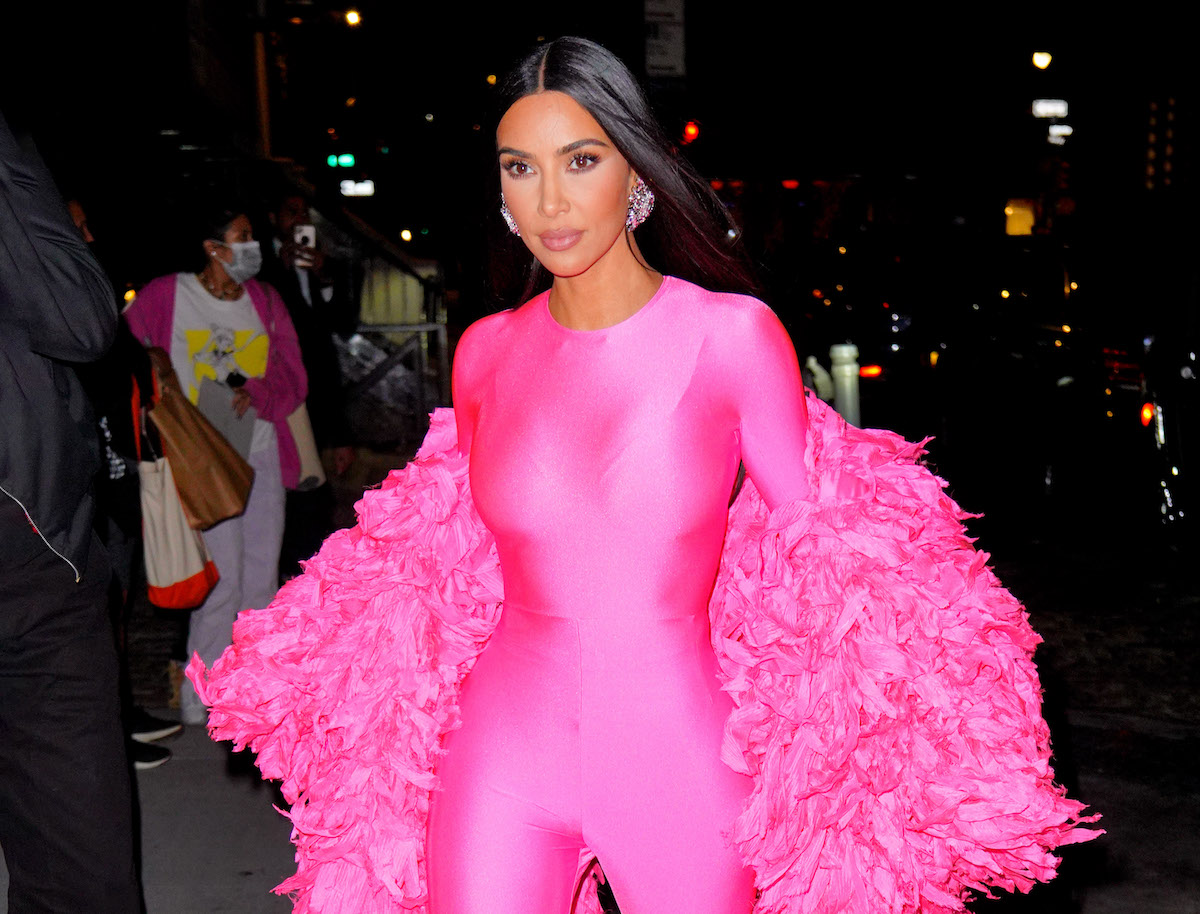 RELATED: Nicole Brown Simpson's Sister Didn't Like Kim Kardashian West's Monologue on 'SNL'
Kim Kardashian West and Kanye West are divorcing
Despite admiring West and continuing to co-parent and work with him as business partners, Kardashian West is still in the process of divorcing the rapper.
"Nothing's changed," an inside source told Page Six after Kardashian West complimented her former partner in her SNL monologue.
"They are not back together," the insider shared. "He is still her family, and they are friends. They've been working on their friendship for the kids and continue to support each other. He'll always be her family, and they'll always support each other."