Kim Kardashian West's Daughter, Chicago, Is Starting to Look Just Like Her
Kim Kardashian West's daughter, Chicago, is the spitting image of the reality star.
Kim Kardashian West is definitely a busy mom, but she still tries to spend as much time with her kids as she can. She and husband Kanye West are the parents of four children, and they've hinted that they might still expand their family.
Right now, the two have their hands full with their four kids — and Kardashian loves posting the little ones to Instagram. Her recent video of her daughter Chicago had fans saying how much the little girl looks like her mom.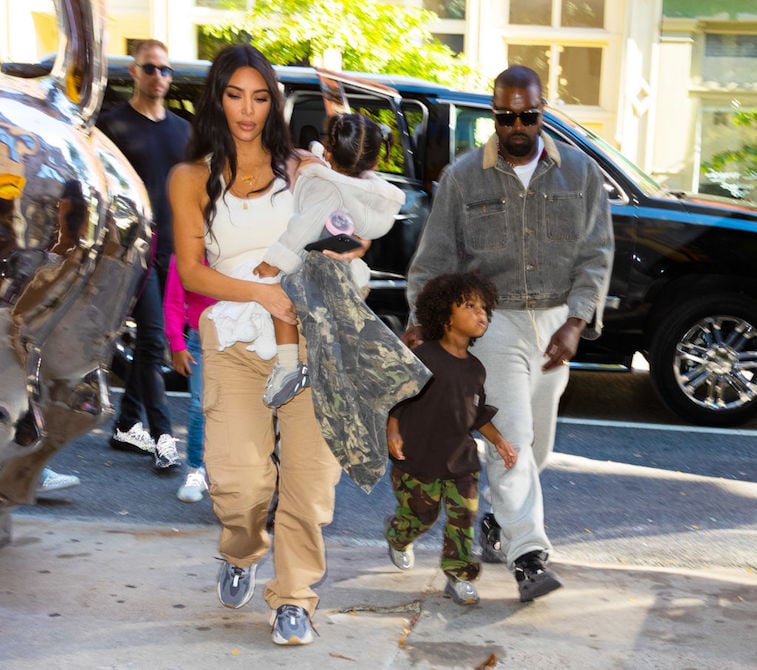 Kardashian welcomed two kids via surrogate
When Kardashian and her husband learned they were expecting their first child, they were thrilled. They welcomed their daughter, North, in 2013, but Kardashian's pregnancy did have some complications. However, the two wanted more kids, and not a long time later, Kardashian learned she was pregnant with the couple's second child. Once again, though, her pregnancy had serious complications, and she and West ultimately decided to take a different approach for future pregnancies.
Kardashian and West found a surrogate for their third and fourth child, and they plan to use a surrogate for any future pregnancies.
Kardashian manages to be a mom despite her busy schedule
It's no secret that Kardashian has a very busy schedule. She is the founder of KKW Beauty, KKW Fragrance, and Skims, her shapewear line. Plus, she's still constantly filming the family's reality show, Keeping Up With the Kardashians. But despite her work load, she still manages to find plenty of time to spend with all four kids.
Kardashian loves posting photos of her kids to social media. Sometimes the images are professionally done, but most of the time, Kardashian simply gives fans a sneak peek at what life with four kids is actually like.
Fans think Chicago looks so much like her mother
Most of Kardashian's followers love to see the images she posts with her young kids. She also posts videos, and the children tend to be loving life in anything she shares. Kardashian recently posted a video of her daughter, Chicago, singing "Jesus, I Love You," and fans could not believe how much the little girl looked like her mother.
"She looks so much like Kim," one user wrote. "She looks like her mamma!" someone else said. "Dude it's soo [sic] crazy how much she looks like Kim!"
The Wests have debated having more children
Right now, the parents seem to have their hands full with four kids. Kardashian West recently posted a photo of the whole family trying to eat breakfast in the morning, and it was clearly chaotic. But still, she and West have talked about having even more children. West told James Corden that he wants seven kids, though Kardashian doesn't seem as convinced.
Kardashian comes from a large family, and she has a very good relationship with all of her siblings. It wouldn't come as a surprise if the two decided to grow their family. But time will tell if they actually welcome any more kids.