Kim Kardashian West's Daughters Stun In Recent Photo Shoot: 'Supermodels In the Making'
Kim Kardashian West grew up loving the camera. The beauty mogul rose to fame as a model, and now, it looks like her daughters could be effortlessly following in her footsteps. Kardashian West's recent photo shoot of her daughters has fans shocked by how much the girls are already channeling their mother.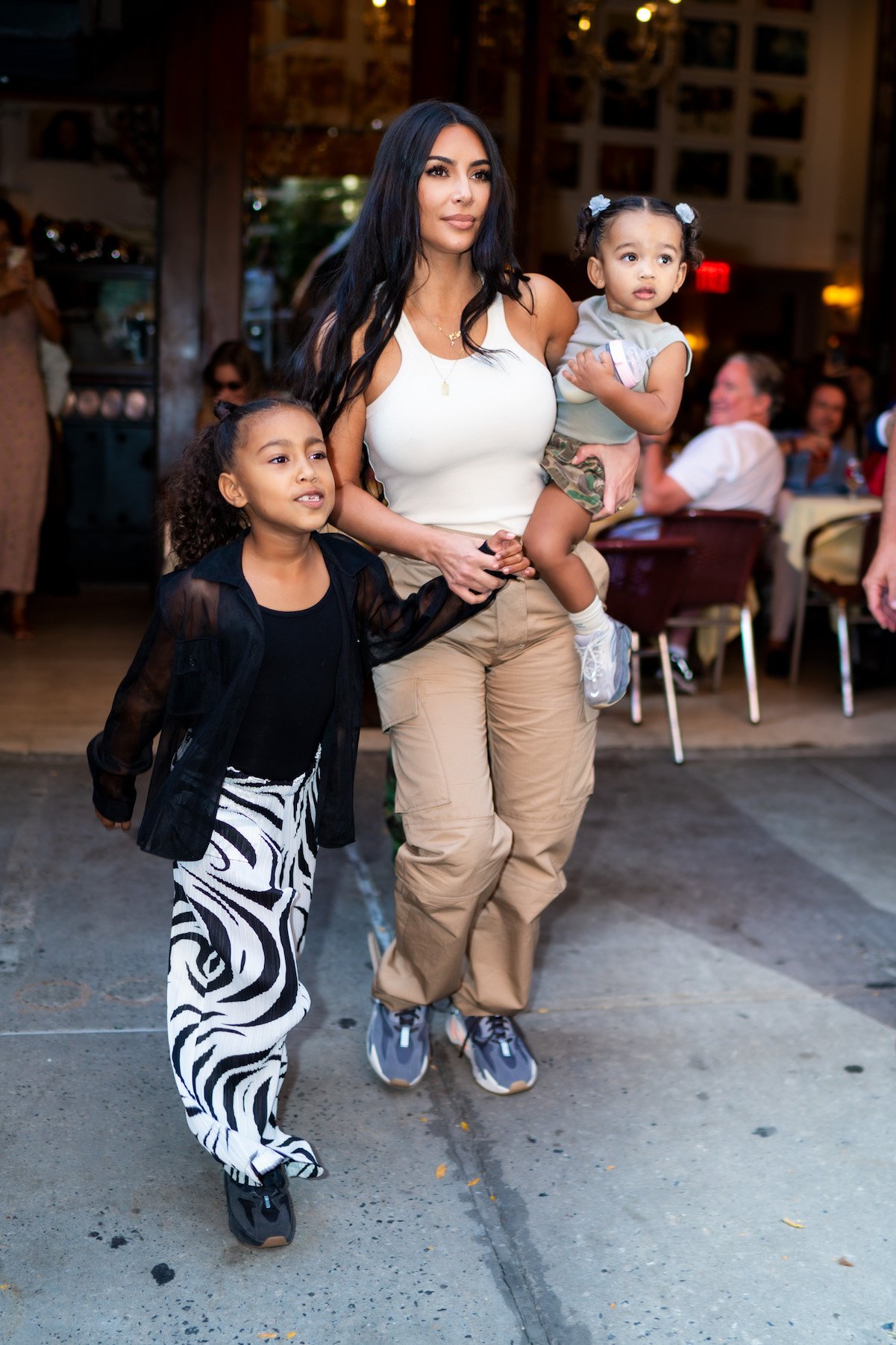 Kim Kardashian West loves showing off her children on social media
To the Kardashian-Jenner family, social media is a way of life. The women are some of the most-followed celebrities on the platform, and they love showing off their luxury lifestyles, flawless photoshoots, and adorable kids.
Kardashian West is a mother of four, and despite being the founder of makeup and shapewear lines, plus the face of a reality show, she always puts her children first. Quarantine has given Kardashian West plenty of time to bond with her children — so much so that she's actually claimed she's not having any more kids. Still, Kardashian West loves showing the little ones off on social media.  
Fans think North and Chicago are 'supermodels in the making'
The Kardashian West family has been spending their days at their ranch in Wyoming; Kanye West purchased the property for $14 million back in 2019, and the family has used it as a getaway for most of quarantine. Kardashian West recently posted photos of her two daughters after the little girls wanted to have a photo shoot outside. "My girls wanted to do a photoshoot together sitting up on this rail," Kardashian West wrote.
Fans loved the photos and think North and Chicago are definitely their mother's daughters. "Supermodels in the making!" one user wrote. "[Chicago] looks like a doll," another person commented. "How are they prettier than me already," someone added.
Kardashian West has taken heat for too many photo shoots
Though North and Chicago seem to enjoy the photoshoots, some fans have lashed out at Kardashian West for not allowing her kids to live a normal life. The KKW Beauty founder took heat when she held a Christmas Eve photoshoot with her kids despite that North was battling a stomach bug. Still, the daughters seem to soak up the spotlight, just like their mama.
Kardashian West's four children have become the most important part of her life, and at one point, she and husband Kanye West wanted seven children. However, after spending months in quarantine with her little ones, Kardashian West joked that she and her husband are done having kids. Kardashian West has been soaking up the sun with them, though, including paddle boarding and spending days on the boat. For people like the Wests, maybe quarantine isn't so bad.