Kim Kardashian West Defends Herself Against Blackfishing Accusations
Kim Kardashian West has been accused of blackfishing many times in her decades-long career in the public eye. Here's how she recently defended herself against cultural appropriation criticism.
Kim Kardashian West has been accused of Blackfishing many times over her decades-long career in the public eye. Here is what the reality star said about cultural appropriation and why she thinks it's acceptable for her to wear braided hairstyles.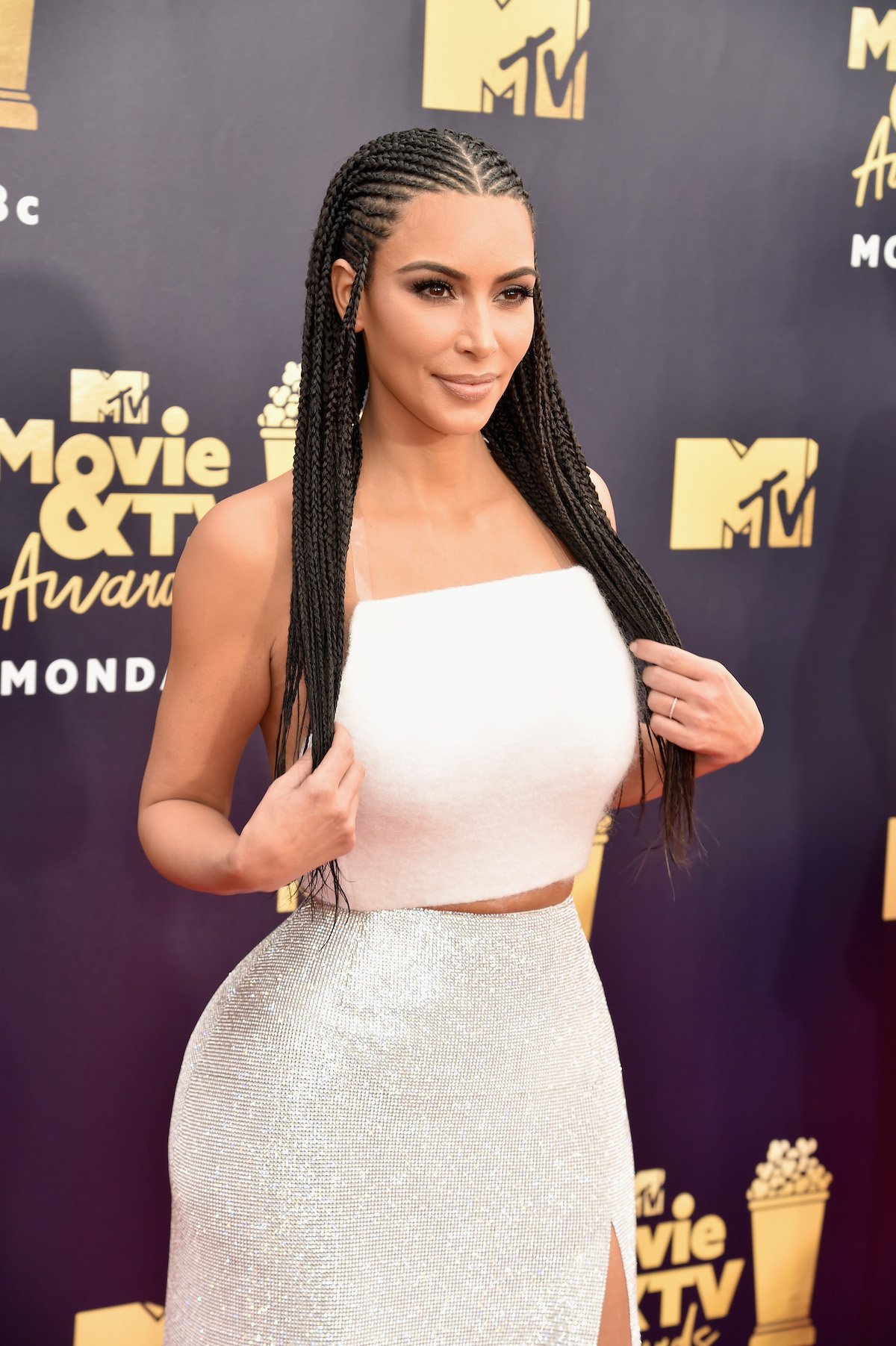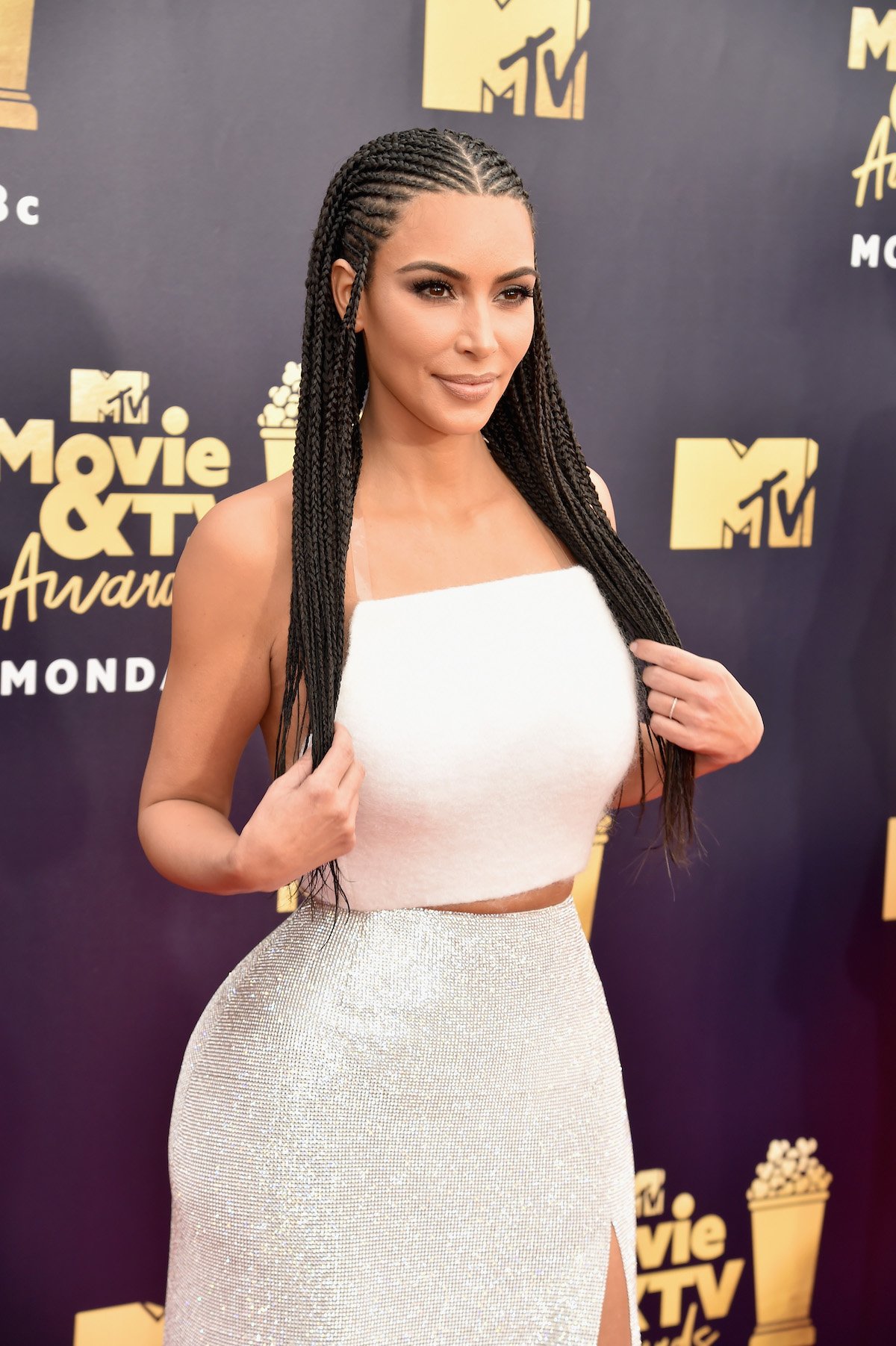 Why Kim Kardashian West has been accused of Blackfishing
Blackfishing is a term that refers to when a non-Black person uses parts of Black culture, such as hairstyles, clothing, and slang. The Kardashian-Jenner family has frequently come under fire in the past for appropriation of Black culture. 
Excessive tanning of their skin, sporting grills, and wearing braids in their hair are some of the Kardashian-Jenner's offenses that fans have pointed out in the past. Their alleged plastic surgery and cosmetic procedures, such as lip or butt enhancements, could also fall under the category of Blackfishing. 
The family has been accused of intentionally making themselves racially ambiguous to appeal to a broader demographic. They profit off of using styles that were pioneered by Black women, who have been persecuted for wearing the same styles or their natural features.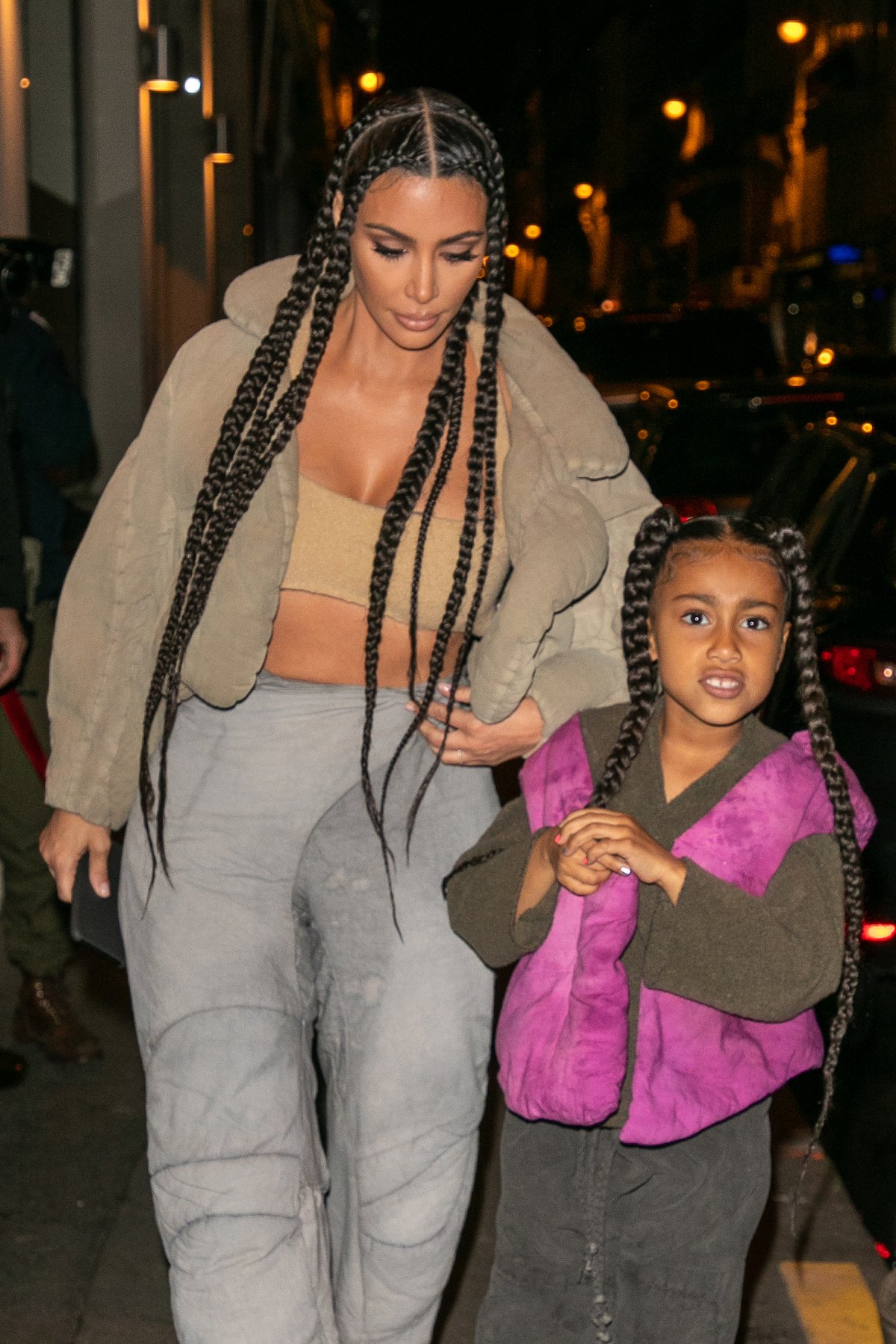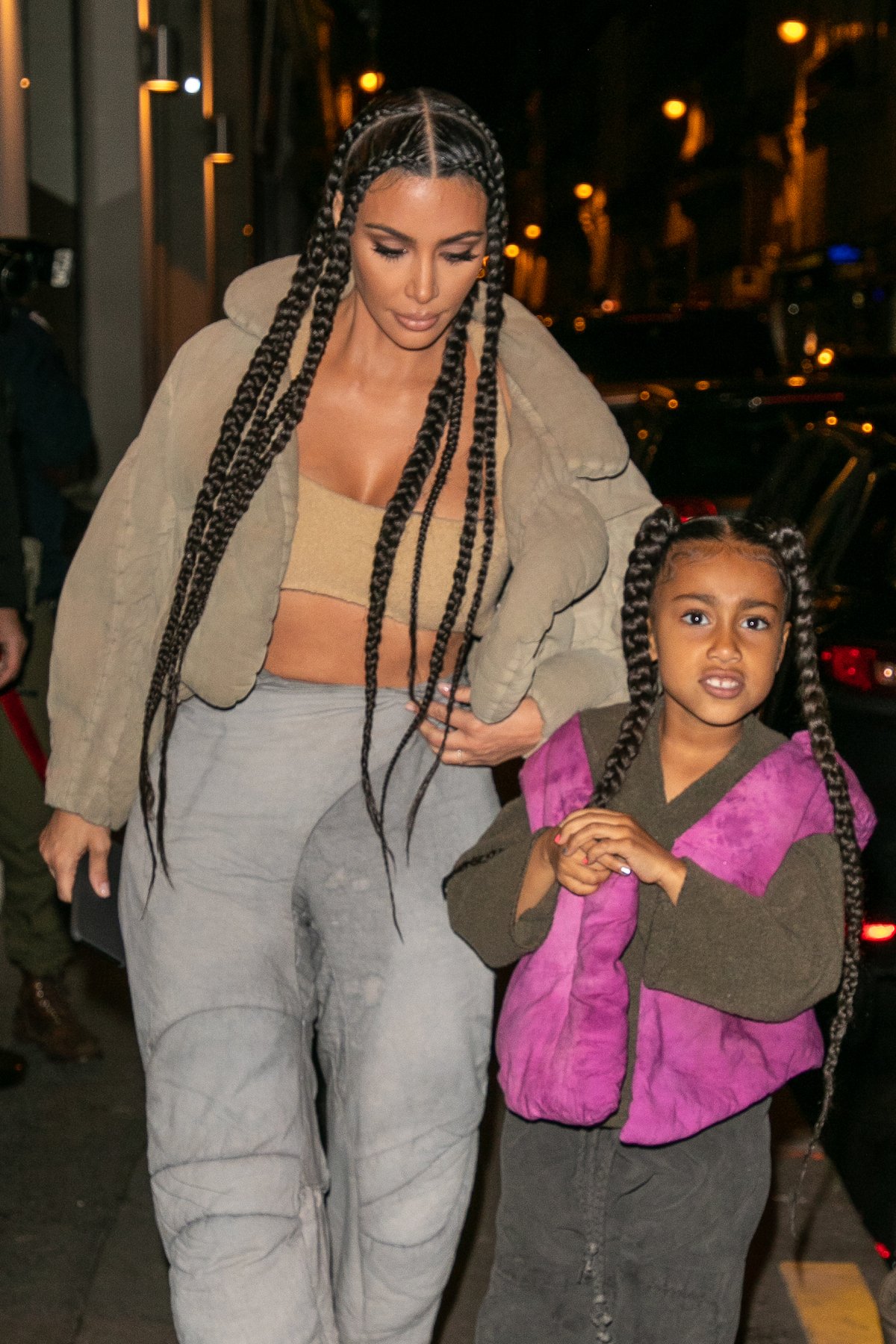 What Kim Kardashian West said about Blackfishing
Kim Kardashian West responded to criticism for blackfishing in a Dec. 13 interview with i-D.
"Obviously, I would never do anything to appropriate any culture," the SKIMS founder said. "But I have in the past got backlash from putting my hair in braids and I understand that."
She went on to say that her daughter, who is half Black, likes to match hairstyles with her. "Honestly, a lot of the time it comes from my daughter asking us to do matching hair. And I've had these conversations with her that are like, 'Hey, maybe this hairstyle would be better on you and not on me.'"
Kardashian West went on to say that hair braiding is also part of Armenian culture. "But then there's also a history of braiding hair in Armenia, and people forget that I am Armenian as well." 
Fan reactions to the reality star's defense are mixed
Social media users are responding to Kardashian West's defense, and their reactions are mixed. Some thought it was perfectly acceptable for the reality star to wear braids or adopt other parts of Black culture, while others were offended and explained why it's not OK. 
One fan tweeted, "Damn! Imagine being afraid to braid your hair because people will bash you. Black women fought so hard to have our styles be looked at as beautiful and now that it is…we have a problem with it. Hate that for us. Hate that this is how we react."
Another fan tweeted that the Blackfishing criticism stemmed from cultural ignorance rather than wearing braids. "I don't think wearing the braids was black fishing – people took issue with her terminology. She called corn rows Bo Derek braids. There was a call for her to understand the cultural history if she's going to rock the hairstyle."
And one person tweeted, "People are confusing appropriation with appreciation. In Africa it's called culture appreciation. We have a lot to worry about than to worry about whose wearing braids."
But other fans saw the situation differently. Many of them pointed out that the Kardashian-Jenners' cultural appropriation goes beyond wearing braids and that their Blackfishing started before any of them had children. 
One social media user tweeted, "@KimKardashian you and certain members of your fam were Blackfishing LONG before you had a kid!!!! Don't use your child as an excuse, that's so lame! Fess up to it and move on."
Another person supported this sentiment by tweeting, "But why blame "Blackfishing" on North when you were doing it long before having kids Kimberly," with the rolling eyes emoji. 
And one social media user tweeted, "I'd prefer it if Kim Kardashian didn't answer questions about blackfishing at all if she's gonna try and act like people only called her out about braids [raised eyebrow emoji] and it only started after she had children [raised eyebrow emoji, thinking face emoji] …"