Kim Kardashian West Deletes Sexy Shower Photo With Kylie Jenner After Piers Morgan Calls It 'So Weird'
Kim Kardashian West is no stranger to sharing sexy photos on Instagram. The 39-year-old reality star makes millions on her image and works hard to cultivate the right perception. She's one of the most successful Instagram influencers on the platform thanks to her entrepreneurial skills.
Kardashian West isn't ashamed to show off her physique and often posts photos of herself in skimpy outfits. However, she did backtrack after one of those images received criticism from other celebrities and fans alike.
Kim Kardashian West posted photos for Kylie Jenner's birthday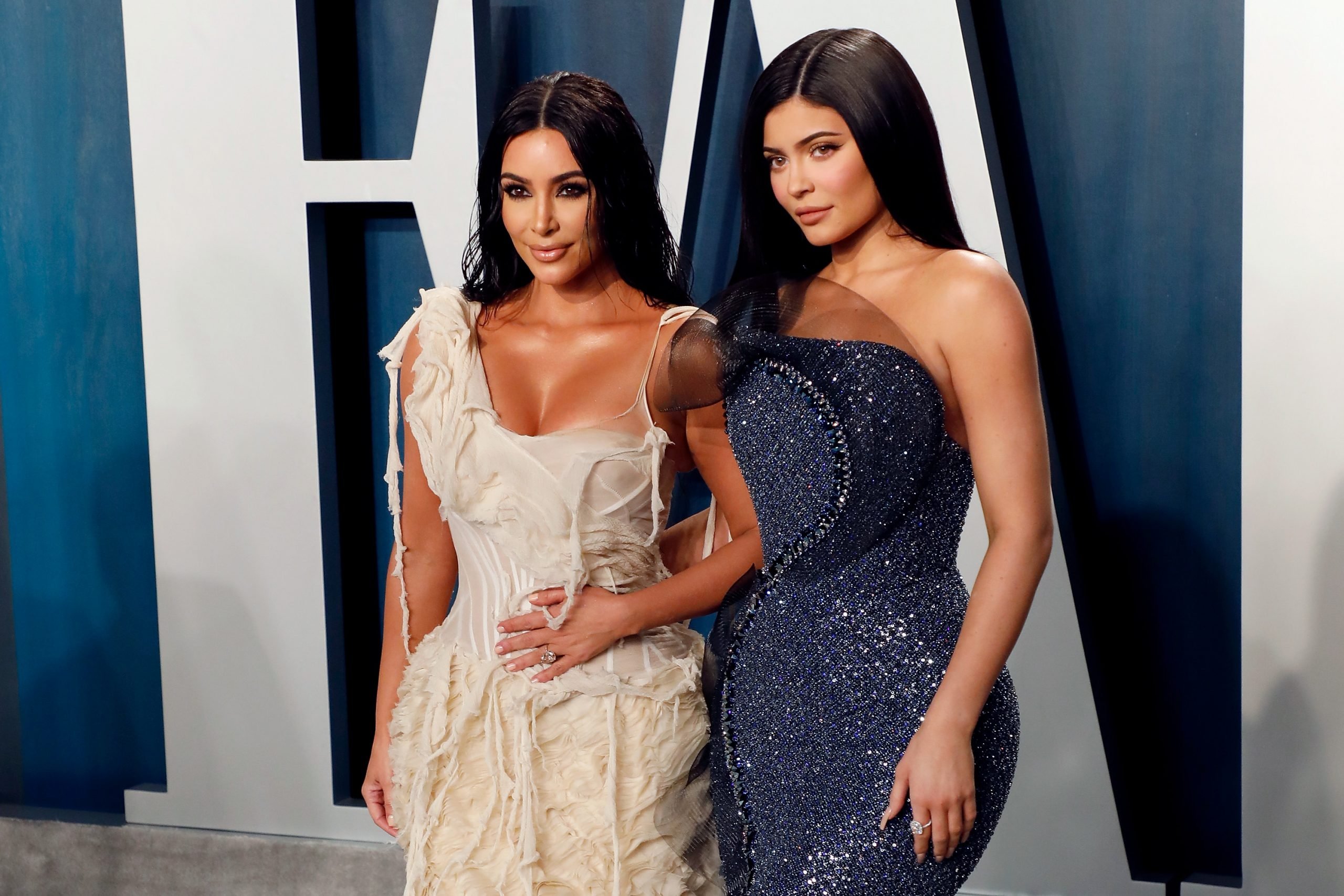 Kardashian West helped celebrate her sister Kylie Jenner's birthday by posting a series of old and new photos to her millions of social media followers.
"My baby @kyliejenner Happy Birthday!!! I can't believe you are 23 years old!!!! The funniest and most loyal person on the planet," she wrote.
"Looking for pictures and finding so many funny memories makes me so happy! I love you beyond what you could image[sic]!"
A steamy shower photo got some negative attention
RELATED: Kim Kardashian West Critics Think She's Using Her Kids to Stay Relevant
Most fans reacted positively to the photos, which included images of the sisters from the past and present. However, one photo in the group got a bit more attention than others, and not all of it was good.
The photo shows Kardashian West and Jenner standing in a shower wearing clothes but soaking wet. Fans called their body language sensual and provocative, which some followers thought was a bit strange for siblings.
Piers Morgan may have inspired Kim Kardashian West to delete her photo
Kardashian West has become a pro at ignoring hater comments on Instagram, but there's a chance she let at least one person get under her skin. The popular British television personality Piers Morgan reacted to the photo on Twitter saying, "So weird" with a finger emoji pointing down to it.
Sometime after Morgan sent the tweet, Kardashian West deleted the shower photo from Twitter. It's still part of the photo roundup on Instagram, however.
Plenty of fans defended Kim Kardashian West posting the image
We'll probably never know what prompted Kardashian West to backtrack on posting the image, whether it was Morgan's judgmental comment or something else entirely. However, fans rushed to her defense in the comments.
They said if the sisters are super close, there's nothing strange about them posing fully clothed while standing next to each other. Especially when every post adds to their money-making power.
Kylie Jenner loved the Instagram post
The one person whose opinion Kardashian West probably cared most about also appreciated the image array. Jenner responded to her sister's birthday tribute with an Instagram comment, saying, "I love u!!!"
At this point, Kardashian West is well acquainted with criticism no matter what she posts. And if she's going to remain married to a person vying for the presidency, she'd better get used to a lot more hateful comments in the coming months, no matter what types of photos she shares on social media.