Kim Kardashian West Explains Why She Blow Drys Her Jewelry Before She Wears It
Kim Kardashian West is always sharing the useful life hacks that she swears by with fans.
Though some of her tips and tricks come across as a little weird and confusing, people soon realize that the reality star's hacks are actually genius and start following in her footsteps.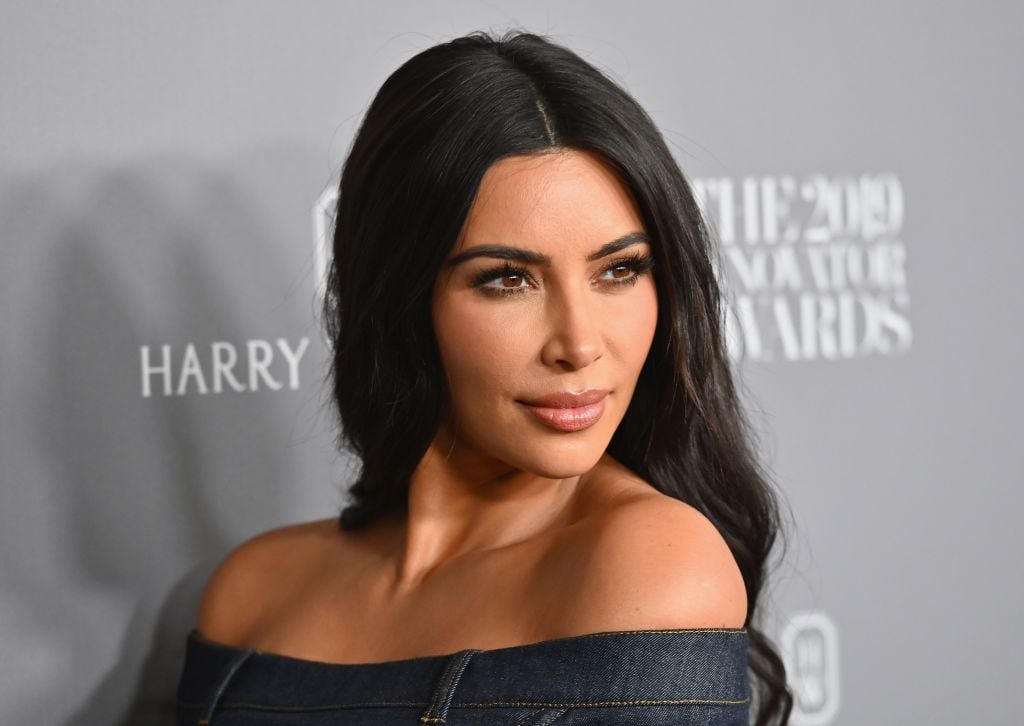 While the KKW mogul has revealed many of her life hacks over the years, her tip for warming up jewelry before you put it on might be her weirdest and most helpful one yet.
Kardashian West makes use of her blow-dry in more ways than one
If you thought Kardashian West's M&M hack was genius, wait until you hear about the non-beauty use she came up with for her blow-dryer.
Everyone knows that the Keeping Up With the Kardashian star loves wearing expensive jewelry.
Though she no longer flaunts her opulent accessories, there are times Kardashian will wear beautiful jewelry in the public eye. And when she does, she has the perfect way of making sure the cold metal doesn't touch her skin.
Back in 2011, Kardashian West took to Twitter to reveal that she blow drys her jewelry before putting it on since she hates wearing cold accessories.
"Weird Kim fact- I blow dry all my jewelry before I put it on! I can't stand putting on cold jewelry, it gives me the chills!," she tweeted.
Though this tip might sound weird to some, it's actually pretty clever — especially since it's never really that enjoyable for anyone to have to endure the cold sensation of jewelry until it warms up against your skin.
She doesn't wear jewelry as often as she used to
Though we're pretty sure Kardashian West still swears by this life hack today, it seems like she doesn't utilize this tip as often as she used to.
Ever since masked men held her at gunpoint inside her apartment during Paris Fashion Week in 2016 and took about $10 million worth of jewelry, Kardashian hasn't been wearing many flashy pieces.
Instead, the reality star has settled for simple jewelry pieces that she wears to events or different outings.
Since the robbery was a significant turning point, Kardashian has made many changes to her life, which includes keeping her expensive possessions out of sight.
In addition to not showcasing her expensive jewels on social media, Kardashian has put forth a "No jewelry allowed" rule in her home to ensure that she and her family remain safe from intruders.
"It's a new year, with a new house and more changes," a source told People in 2018, a few weeks after she and Kanye West moved into their Hidden Hills home. "Kim loves her new house. She wants to create the safest, best house for the kids. Along with their security team, Kim and Kanye have made plans to keep intruders out. Their new property is huge and requires even more 24/7 security staff. To keep the house safer, Kim doesn't want expensive possessions like jewelry at the house."
If there does come a time Kardashian West decides to wear flashy jewelry for an event, she does not have the piece(s) delivered to her home. Instead, a stylist meets with her before the said event, places it on her, and takes it back right after.
Keeping herself and her family safe is the SKIMS founder's main priority, and if that means limiting her jewelry use to ensure their protection, then so be it.