Kim Kardashian West Shares Her 'Favorite Thing About Quarantine'
Kim Kardashian West was criticized for being insensitive about the coronavirus (COVID-19) pandemic just a few weeks ago. Now, she's asking her followers what their 'favorite thing about quarantine' is and she's getting good responses.
Kim Kardashian West has hardly skipped a beat posting on Instagram since Americans were told to start social distancing and isolating. But along with her usual shots from photoshoots or shots promoting her various businesses, Kardashian West is also posting about "quarantine life" in the Kardashian West household. She's also taken to the gram to promote a few different charities that are helping families in need right now.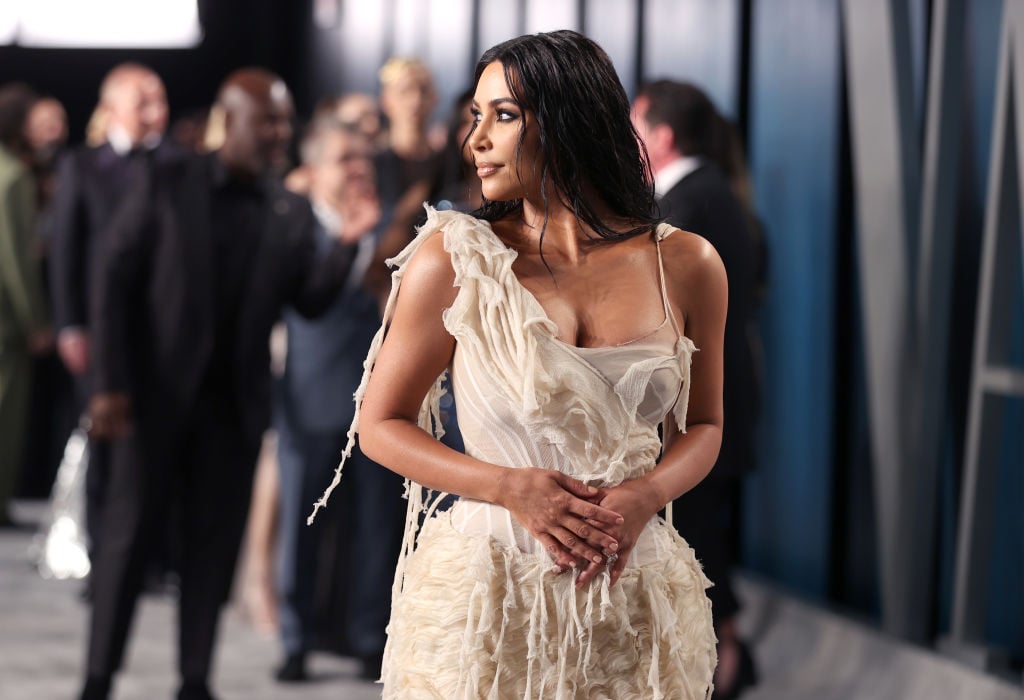 Kim Kardashian West's charity involvement during the coronavirus pandemic
"I decorated some plates with my kids in support of @panerabread and @feedingamerica. For anyone who is able please go to TogetherWithoutHunger.org and donate $3 to feed families during this time. I nominate @krisjenner @kourtneykardash @kendalljenner @foodgod @tracyromulus to decorate a plate w me! #SeeAPlateFillAPlate," she wrote on Instagram on May 2.
"Thanks to @gisele I'm joining the #AllinChallenge to help keep people fed and healthy during this time. Join me me and my sisters for lunch while we film the new season of Keeping Up with the Kardashians. Go to ‪ https://allinchallenge.in/kkw ‬ to donate whatever you can – every dollar counts – and one person will be selected at random. 100% of proceeds will go to relief efforts through @nokidhungry, @mealsonwheelsamerica, and America's Food Fund which benefits @feedingamerica and @wckitchen," she posted on April 28.
"Join me in supporting @cmnhospitals during #ChildrensHospitalWeek because kids need care now. They need children's hospitals now more than ever! Visit Kidscantwait.org to learn more," she wrote on April 7.
Additionally, Kardashian West's businesses have been contributing some of their profits to different organizations that are helping people affected by the coronavirus (COVID-19) pandemic.
"My first @kkwfragrance collaboration with my mom @krisjenner KKW X KRIS by @kkwfragrance is finally available at KKWFRAGRANCE.COM!!! We can't wait for you to smell this gorgeous woody, white floral fragrance and truly hope you love wearing it as much as we do. To celebrate launch day, for 24 hours only, receive FREE shipping on the purchase of #KKWxKRIS or any domestic order over $40. In addition, we are proud to be supporting @blessingsinabackpack's national efforts to help feed children affected by the COVID-19 pandemic by donating 20% of proceeds site wide on KKWFRAGRANCE.COM until May 5th," she captioned one post.
"What you've been waiting for: the @SKIMS pieces that revolutionized the shapewear industry are back and now available to shop in sizes XXS – 5X and in 9 tonal shades. With this restock, SKIMS will be able to help bring relief to those affected by COVID-19 by committing to donate $1M to families in need," she told her following on March 30.
Kim Kardashian West wants to know everyone's 'favorite thing about quarantine'
On April 25, Kardashian West asked her followers what their favorite parts of quarantine are.
"What's your favorite thing about quarantine? Let me know 👇🏼….Mine is hanging with my babies 247," she wrote.
Many of her fans felt similarly.
"So cute and mine is being with my family," wrote one person.
"Mine is just spending quality time with my family. Can't trade it for nothing," wrote another.
"Same same," wrote another Instagram user.
"So cute! Mine is being able to work on the house and finish it," wrote another person.
"Hanging out with my Grandbabys," commented another.
Not too long ago, some fans were coming to Kardashian West's Instagram page to criticize her for being insensitive during the pandemic. People gave her a hard time for posting about dying her hair when "people are dying" and not donating enough to charities.
Read more: Kim Kardashian West Wishes She Would Have Gotten Together With Kanye West Sooner