Kim Kardashian West Feared She Had a Miscarriage When She Was Pregnant with North: 'I Was Really Heavily Bleeding'
Kim Kardashian West didn't have the easiest pregnancies and suffered from some serious complications. When she was pregnant with her first child, daughter North, she experienced a scary situation and feared she had a miscarriage. Kardashian West opened up about that experience in an interview with Laura Wasser.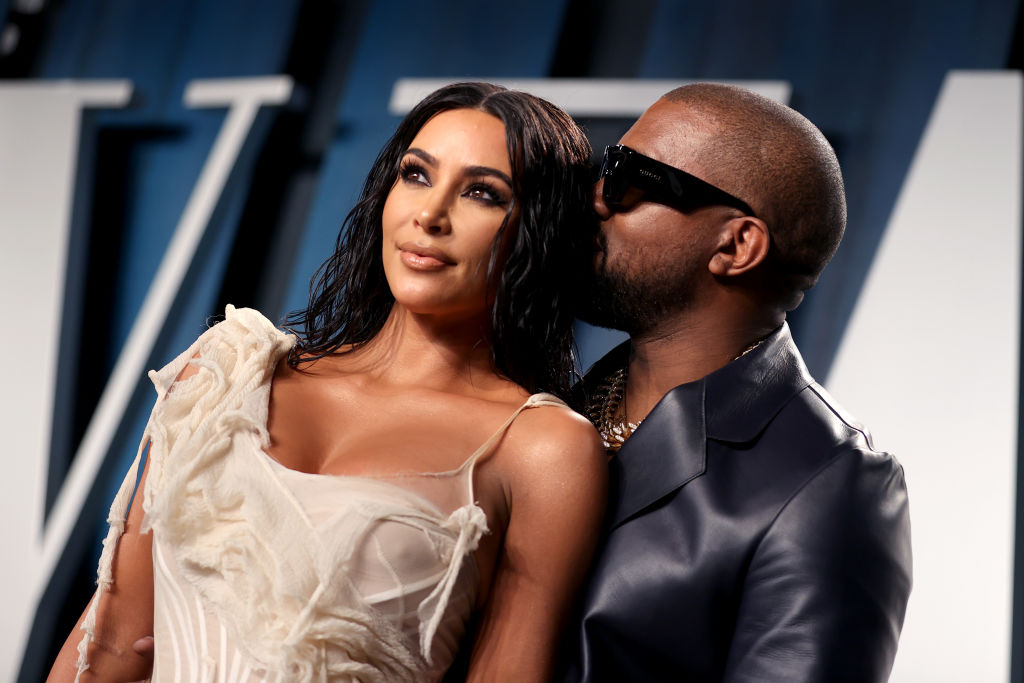 Kardashian West had a miscarriage scare
During a Feb. 11 interview on Laura Wasser's All's Fair podcast, Kardashian West shared her devastating experience when she was pregnant with North. Kardashian recounted the miscarriage scare — when she experienced pain and was "heavily bleeding."
"I thought I had a miscarriage because I was really heavily bleeding and in so much pain in Miami," she shared. "I went in because you have to go in and do a [dilation and curettage] to clean out the miscarriage… My doctor said, 'Come in the morning. We'll do it Thanksgiving night so no one will see you.' I went in and there was no heartbeat and he said, 'You had a miscarriage.'"
When she went for the procedure on Thanksgiving, however, she got some surprising news from the doctor. "He said 'There's a heartbeat,'" she explained. "I was like, 'Oh my God, this is a sign, it's Thanksgiving morning.'"
She had a variety of pregnancy complications
Kardashian's road to motherhood was difficult, as she shared during the interview: "We ended up obviously having North, and I had a really bad pregnancy, I had preeclampsia, I delivered six weeks early, she was four pounds and I had something called placenta accreta, where the placenta grows inside your uterus."
"It's honestly what people die from in childbirth, so you have to get the placenta out within a certain amount of time and you just can internally bleed," she noted.
That complication required the doctor to "cut the placenta off with his hands" inside of her, as she explained it "left a hole" in her uterus. "And so that muscle doesn't grow back," Kardashian West explained. "So I could not get pregnant with Saint."
"After I had North, luckily I did go through the process of getting embryos and tried to get pregnant for about a year and a half, could not, and so they said I would probably not get pregnant, so I used one of the embryos and was able to get pregnant with Saint," she noted.
The KKW Beauty mogul went on to explain how her second pregnancy was very difficult as she suffered the "same condition" again, but it was "a little worse." The delivery was scary and she went on to have five surgeries to repair the damage. She turned to surrogacy to have more children, welcoming Chicago West and Psalm West via surrogates.
Kardashian and West used surrogates
Kardashian West and husband Kanye West used two different surrogates after she experienced pregnancy complications. The Skims creator shared some of their surrogacy journey during the interview, including how they used a "surrogate therapist" during the process.
"You get your surrogate attorney, you get your surrogate broker," she explained. "Then the broker recommended that we use a therapist that would communicate with me first and then communicate with [our surrogate] and kind of be our liaison." That person helped with communication between the couple and surrogate, such as working together with the surrogate to figure out the birth plan.