Kim Kardashian West Gets Candid About Her Sex Tape Scandal, Calls It 'Embarrassing'
Kim Kardashian West opened up more about her sex tape scandal in an interview with David Letterman.
Kim Kardashian West didn't have the traditional rise to fame. A former stylist and closet organizer, she was thrust into the spotlight in the 2000s when a sex tape emerged featuring her and her then-boyfriend Ray J.
It was a moment that Kardashian West leveraged to boost her and her family's name. But despite what it did for her career, she said in an interview with David Letterman that she still views it as an "embarrassing" moment in her life.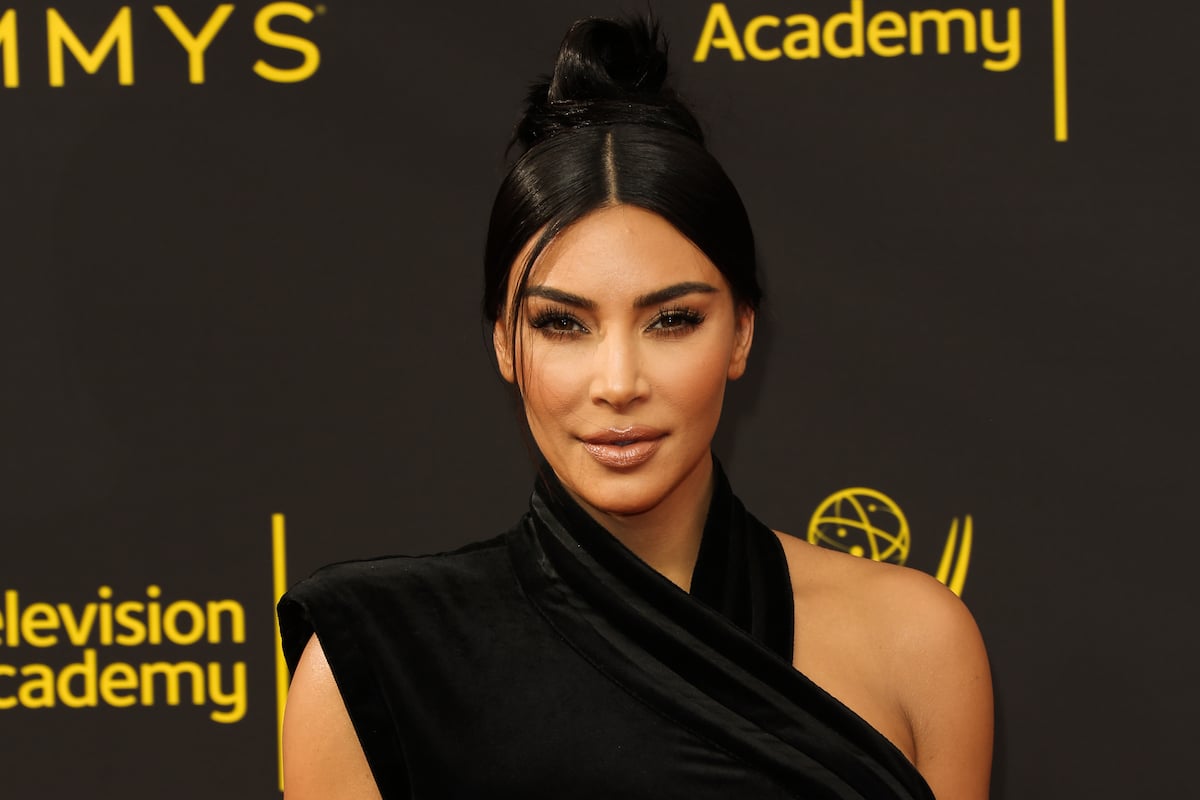 Inside Kim Kardashian West's sex tape scandal
Kardashian West shot the video during her relationship with the "One Wish" singer, whom she dated for three years between 2003 to 2006. She said in an interview that she agreed to it because she was in the mood and that she never intended for it to get out. But somehow, the news that they'd shot a tape eventually started circulating.
Multiple sources told Page Six that once she learned the video was being shopped around, she cried and started trying to prevent its release. But it came out anyways in 2007 after Vivid Entertainment acquired the rights to it for $1 million, according to Business Wire.
Later, Kardashian West won a settlement over its distribution that was estimated to be around $5 million. She also went on to land Keeping Up With the Kardashians — a show that pushed her further into the spotlight and ultimately helped Kardashian West gain the fame she has now.
But despite what it did for her career, Kardashian West told Oprah Winfrey in 2012 that it's something she really regrets. "Like, I really had to work ten times harder to get people to see the real me … and [I humiliated my family]," she shared.
Kim Kardashian West has opened up more about her sex tape
Kardashian West discussed the video in an upcoming appearance on the Netflix talk show My Next Guest Needs No Introduction with David Letterman. E! News reports that she called it an "embarrassing" moment that left her "so upset." However, she said she was at least glad to have had such a supportive family around to help her through it.
"That meant everything to me," she shared. "When we had our first big, public scandal, that is how we always got through things, is with each other. I have my family, that's all that matters."
After the tape released, Kardashian West spoke to Metro about the support she'd received from her family, telling the outlet: "They haven'™t been judgmental. Things sometimes happen that might be shocking and it seems like the end of the world for a while. But as a family, we know we'™ll always be there for each other, no matter what."
Fans will be able to see her full interview with Letterman — which includes other hot topics such as her 2016 Paris robbery and her prison reform efforts — sometime after the show returns on Oct. 21.