Kim Kardashian West Just Hunted Frogs With Her Kids
Kim Kardashian West has been doing her best to stay sane during quarantine — just like the rest of us. But having four kids at home probably doesn't make things easy. Kardashian West even admitted that having so many little ones around has tested her patience. But she's done her best to keep them entertained — and the family recently took to the outdoors to go frog hunting.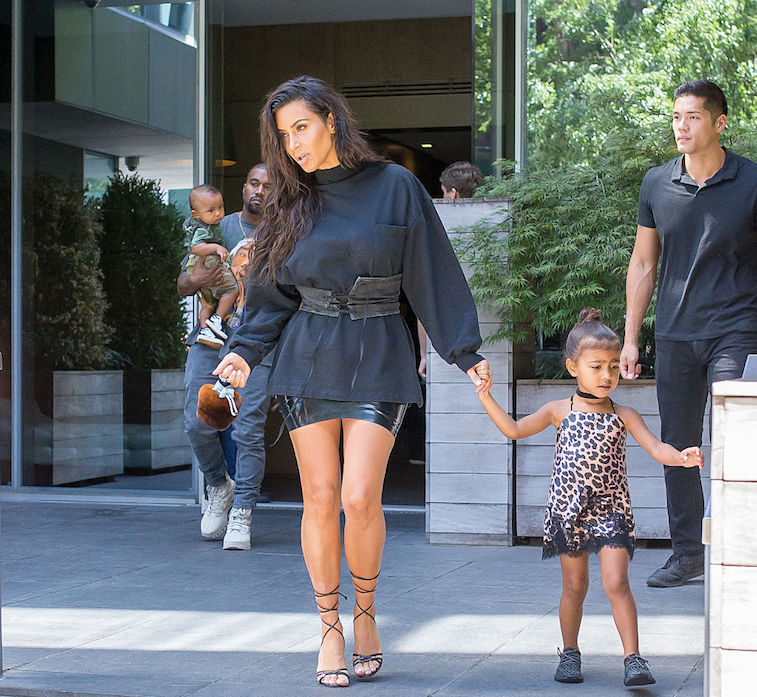 Kim Kardashian West has been home with four kids for weeks
Parents around the globe are all in the same boat: The kids are home from school while they're home from work, and the house is chaos (kudos to any parent whose home is not chaos). And Kardashian West is feeling this as well. Granted, she at least has thousands of square feet to spread out the family, but still, this quarantine is hard on anyone who isn't used to having their children home seven days per week.
Kardashian West has posted photos and videos to her Instagram of the kids having fun, though she's made it clear that things haven't been easy.
Fans slammed the beauty mogul for some posts during quarantine
The one thing about this quarantine is that it's putting everyone on the same page. Even the mega millionaires are stuck at home these days, despite having the money and means to travel anywhere in the world. But some of Kardashian West's quarantine posts weren't well-received by fans.
Kardashian West posted a photo about dying her hair blonde once quarantine ends, and people felt it was insensitive to post, given that people are dying around the world. Some critics also judged Kardashian West for saying how "tough" it is to be home with four kids (Kardashian West has always had a staff to help her care for her kids, whereas most parents have not).
Kardashian West recently kept the kids entertained with some frog hunting
Every family is at a point where they're trying to figure out new ways to have fun. And for Kardashian West, spending time with the kids outside is the best thing for her family right now. On April 6, she took her children out to hunt for frogs, and she documented it on her Instagram story.
"Hey guys, we are frog hunting, and we found one," Kardashian West said in the video. Her kids started waving their flashlights around the frog, though Kardashian West warned them not to flash "right on it" for fear of scaring it away. As far as we know, Kardashian West did not capture or keep any of the frogs.
Celebrities are clearly getting creative during quarantine 
Kardashian West isn't the only celebrity getting creative during the stay-at-home period. Her younger sister, Kylie Jenner, has been exploring her cooking skills more while stuck at home. Rita Wilson got creative and rapped, while John Mayer did a spoof on the celebrity rendition of "Imagine."
There has been hope that places like New York and New Jersey are reaching the apex of the outbreak, though it still means that it will be at least several more weeks before things really start to slow down. For now, though, celebs are hunkered down in their homes until further notice.