Kim Kardashian West Is Looking Like Cher Again
Kim Kardashian West pulls fashion and beauty inspiration from lots of different areas. For years, one of her biggest inspirations has been Cher. She attended Cher's Las Vegas show and shared videos of her dressed just like the singer and singing along to songs like "I Got You Babe." She's dressed as Cher for Halloween. Kardashian West even made sure to attend The Cher Show on opening night. It's safe to say that the reality star and lawyer-to-be is a bit of a super fan.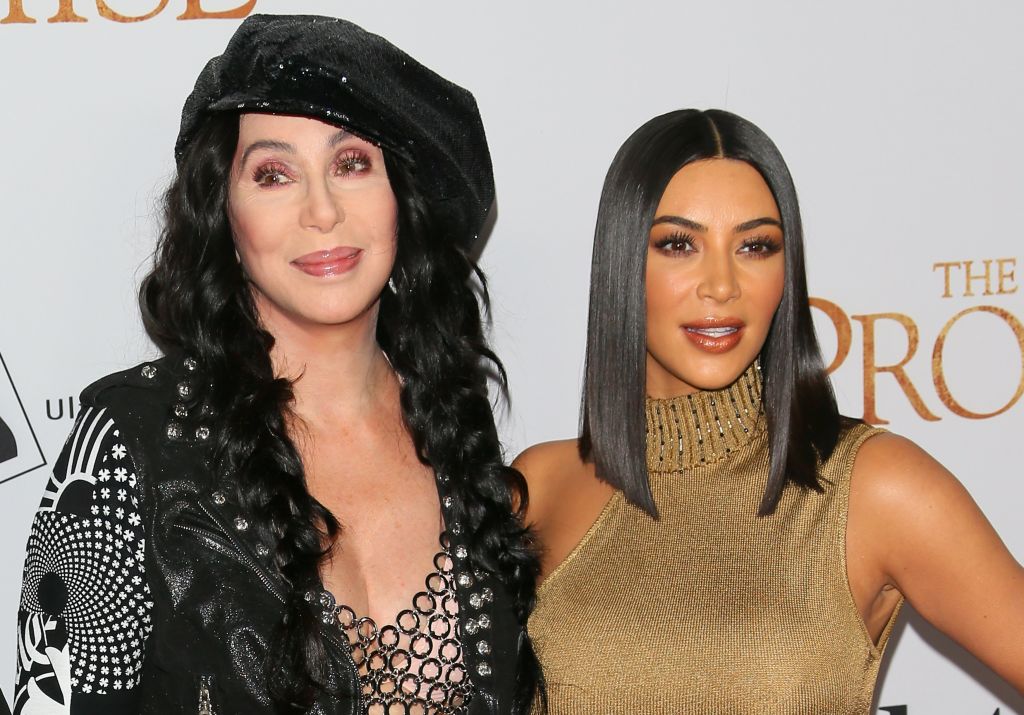 In 2018, fans will remember Kardashian West declaring that her sister Kourtney was "the least exciting to look at." Shortly after, in an interview with Refinery29, the publication asked the KKW Frangrance creator who she thought the most interesting celebrity to look at is. Without hesitation, she answered Cher.
In March of this year, Kardashian West, Cher, and Naomi Campbell did a shoot for CR Fashion Book. The reality star was ecstatic to be working with two of her idols.
"A whole cover with @Cher!!!! Now you know Cher is my style icon of life so shooting this was a dream come true! (My other style icon @naomi was on set too 🥰!!!) What is this life! So happy to share these pics with you guys for the @crfashionbook cover! 📸 @mertalas @macpiggott I felt like Mermaids Thank you," Kardashian West wrote on Instagram.
Kim Kardashian West was pulling inspiration from Cher again
Recently, Kardashian West has been posting photos from the KKW Fragrance shoot she did with her mom to promote their new fragrance. In the photos, Kardashian West is looking her Cher-best.
She's got everything from the endlessly long straight hair to the glittery outfits, to the expressionless look on her face. Her photos even have a vintage feel to them.
Cher loves Kim Kardashian West, too
And the admiration goes both ways. Cher seems to get along swimmingly with Kardashian West. She's even called her her "little Armenian sister."
In 2017 when a fan posted photos of Cher and Kardashian West side-by-side, looking very similar, Cher responded that she loved the pics.
"This Pic Playing with mesh diamond band Dave gave me 2 roll through fingers instead of [cigarette emoji] My Little Armenian Sister did us both Proud," she tweeted in response.
We're sure Kardashian West will keep pulling inspiration from her style icon for years to come. And it seems like Cher doesn't mind one bit.
Read more: Tyler Cameron Calls Kanye West Out For Saying Kim Kardashian's Met Dress Was 'Too Sexy'–'Ye lost his confidence'