Kim Kardashian West Just Proved She Reads the Hater Instagram Comments
At this point in her career, you'd think Kim Kardashian West would be used to hateful comments on social media.
The 40-year-old entertainer has one of the largest followings on Instagram. She makes millions just by posting highly edited photos on the platform. But a recent photo caption edit proves that she's monitoring the reactions and does care what fans think.
Kardashian West knows how to show off her physical assets in the best possible light. And she frequently involves her equally photogenic sisters in the fun. But the mom of 4 once again walked back one of her posts after fans mocked her mercilessly on Twitter and Instagram.
Kim Kardashian West became famous for her figure and a sex tape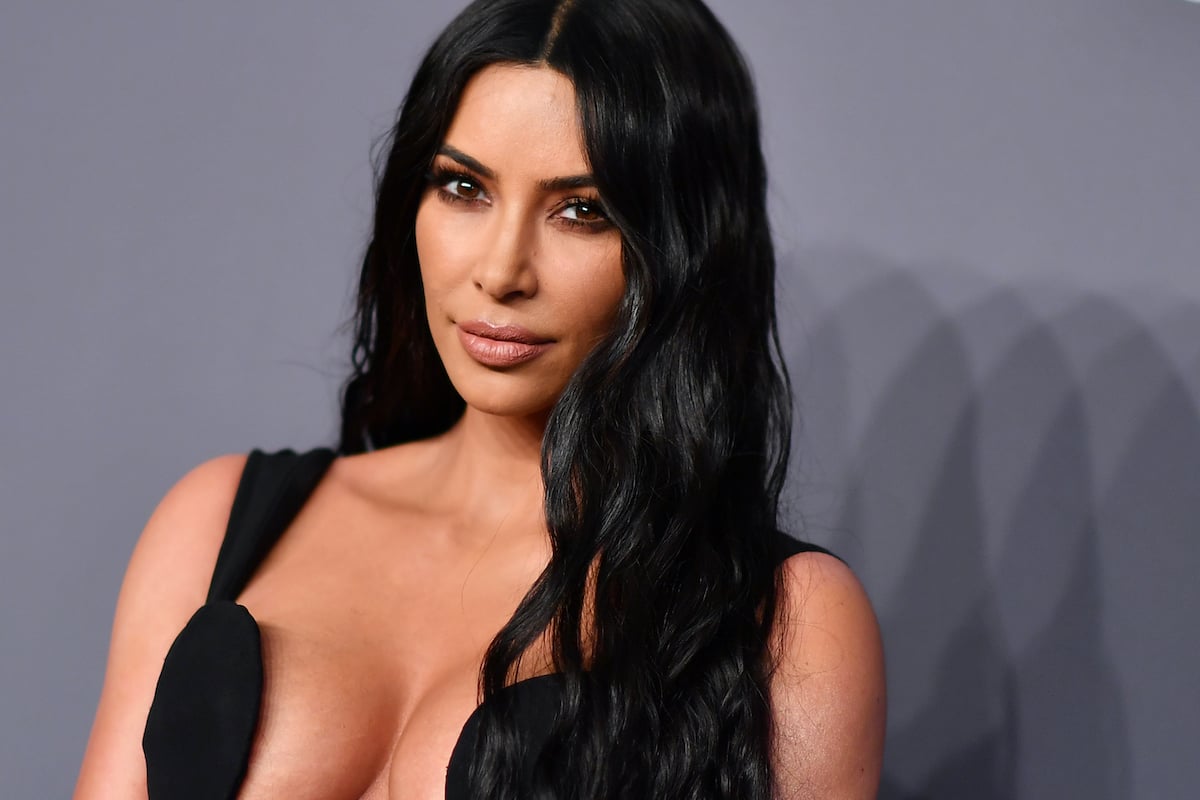 No one is better at being famous for no good reason than the Kardashian-Jenner clan.
Kardashian West started this trend after gaining popularity following the release of a private sex tape she made with her former boyfriend, the musical artist Ray J.  While she could have slunk away in embarrassment, the entertainer chose to capitalize on the incident.
Kardashian West was eventually offered a reality series on E, Keeping Up with the Kardashians. It became one of the longest-running and most successful shows of all time.
KUWTK helped launch careers for multiple members of the Kar-Jenner clan and helped the family early millions and millions of dollars through endorsements, product lines, and more.
The reality star cares what Instagram followers think about her
It would be totally possible for Kardashian West to retire from public life and live comfortably for the rest of her life. This seems like even more of a possibility now that KUWTK is officially over and rumors of divorce from husband Kanye West persist. But Kardashian West just proved she's still watching her image.
It all comes in the wake of a photo she posted on Instagram. The shot showed the reality star and her sister Kourtney decked out in skimpy swimwear while posing on a boat. Kardashian West originally captioned the image, "somehow in this crazy life we found each other."
However, she abruptly changed the messaging after getting dragged by followers in the comments section.
Kim Kardashian West updated her Instagram caption after getting hate
Fans were swift to question the premise of the photo caption, which seemed to indicate the two sisters had stumbled upon each other by accident. "Ur literally sisters," one person wrote. "That's because you're siblings," another follower agreed.
With such a busy schedule, you'd think Kardashian West wouldn't find the time to scan negative comments, especially since she's so used to getting them no matter what she posts. But clearly the reality star was paying attention because she later changed her photo caption to the less controversial, "Kourtney lost her earring in the ocean so I helped her find it."
It's impossible to please everyone — especially on social media. But Kardashian West keeps proving she's willing to try.