Kim Kardashian West Just Revealed How She Handles Being a Mom of Four Kids
Being a female powerhouse and a mom of four kids doesn't sound easy in the slightest, but Kim Kardashian West is making it work.
Just like many working moms out there, the KKW mogul has learned how to balance her successful career/ brand and motherhood all while continuing to look fabulous.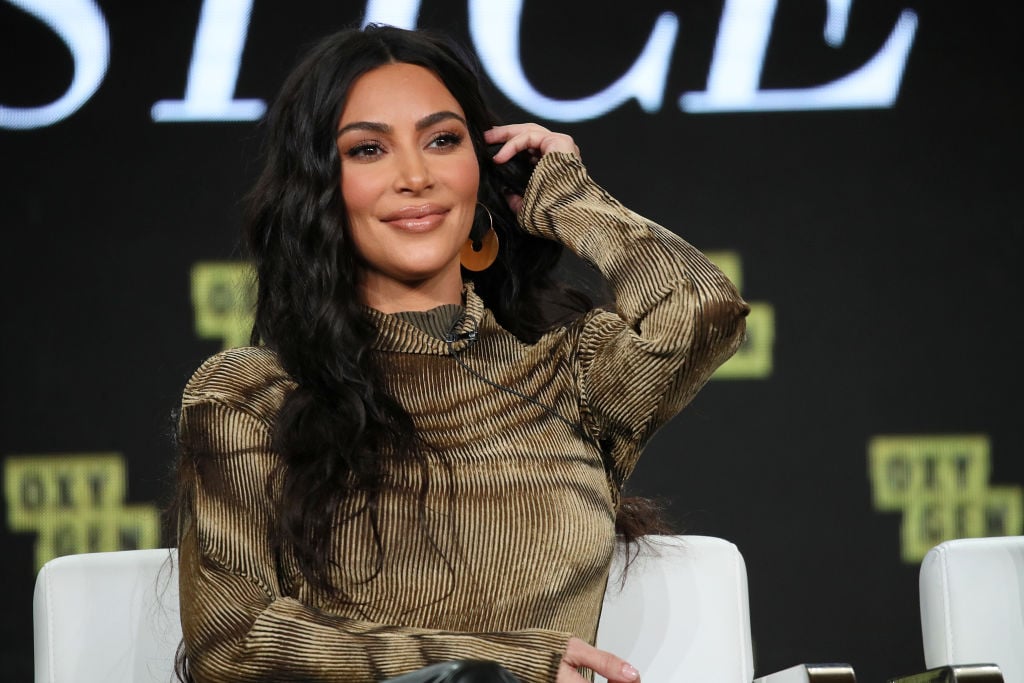 Though raising four young children is a job in itself, Kardashian has a method to the madness and is now letting fans in on how she juggles motherhood, her businesses, and being a reality star day in and day out.
Kardashian admits that being a mom of four is hard work
No one ever said motherhood was easy. But after seeing the way Kardashian handles being a hands-on mom and a world famous celebrity, we're honestly shocked that she still finds time to sleep with all that's on her plate.
The KKW mogul is a mother to four beautiful children and though she finds herself going through the same struggles as other moms, Kardashian has found ways of making sure she doesn't get overwhelmed.
The Skims founder opens up about how she handles being a mom of four in a YouTube makeup tutorial with sister, Kylie Jenner, titled "Get Ready With Us: Kim and Kylie."
In the 11-plus minute video, Kardashian West and Jenner answer fan questions as the 22-year-old makeup mogul gives the KKW Beauty CEO an everyday glam look using both their cosmetics products.
During the clip, Kardashian is asked how she handles being a mother of four and gives an answer that completely goes along with who she is as a person.
"Everything is, like, super planned out. I'm really, really organized. I think that's the key to being successful, honestly, is being organized," she explained. "It's hard, it's a lot of work, but you can totally do it."
The reality star then asks her younger sister if she sees herself with four kids, to which she replied: "I see myself for sure having four kids. I just don't know when. I don't have the timeline to this and I don't know if I will have four kids tomorrow, four kids in seven years."
Kardashian currently shares four kids with her husband Kanye West, with the eldest North West being 6. They also share Saint, 4, Chicago, 2, and infant Psalm, 8 months.
Kardashian claims she done having kids
Although she loves kids and has always wanted a big family, 4 babies is all Kardashian can handle at the moment.
In August 2019, the Keeping Up with the Kardashians star revealed during an Instagram Q&A that being a mom of four is tough and hinted that she and West were done having kids.
"I LOVE my babies so much but 4 is all I can handle with how busy I am, and each one of my babies needs so much attention," Kardashian wrote on her Instagram Stories.
Though four kids is plenty for Kardashian, West doesn't agree with his wife and recently revealed that he would like to expand their brood by three.
"[I want] seven kids," the rapper told James Corden during an episode of The Late Late Show. "The richest thing that you can have is as many children as possible."
While West sounds like he's dead-set on having more kids, Kardashian has made up her mind on not exceeding her limit of four.
"Being a mom of four is definitely really hectic but it feels so complete," she told E! News in October 2019. "I'm obsessed with my kids. I'm obsessed with being a mom of four. I'm definitely done though and feel four is my limit. I believe that everyone needs so much attention and I need to be available to give it to everyone."