Kim Kardashian West Just Shut Down Kanye West Divorce Rumors on Instagram
Kim Kardashian and Kanye West are one of the most enduring celebrity couples. They started dating in 2012 and remain together now, which, like, rarely happens in showbiz. But that's not to say it's been all smooth-sailing.
Internet sleuths have recently speculated that the two might even be on the verge of divorce after rumors that they were experiencing hardships in their marriage. Amid the speculation, Kardashian West shared a post on Instagram making it clear that she and her husband won't be splitting up any time soon.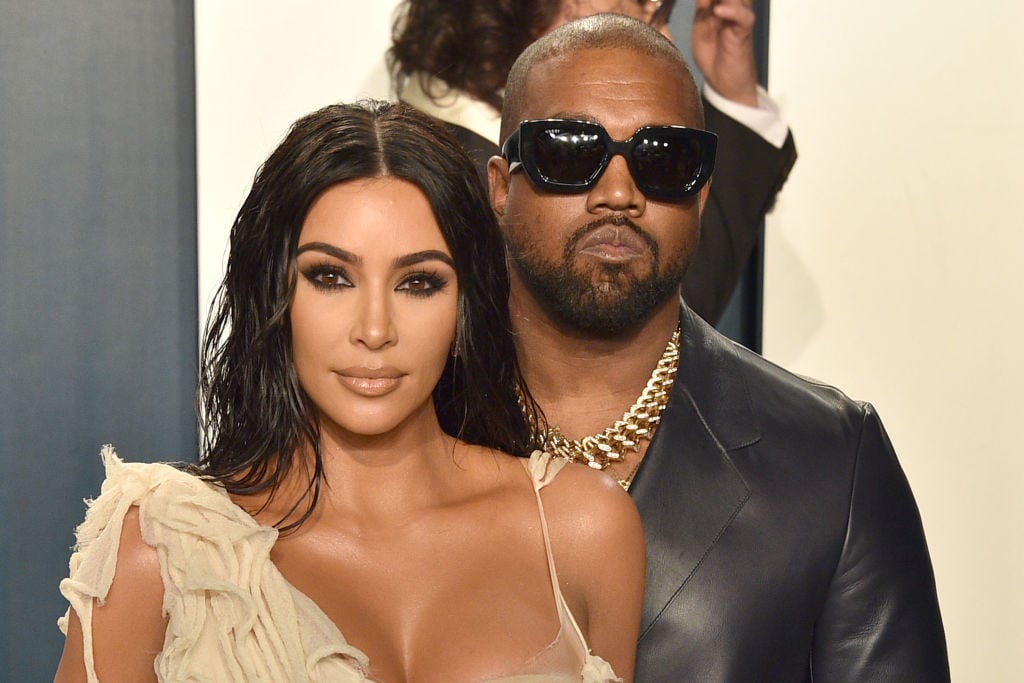 A brief timeline of Kimye
The Wests have known each other since the early 2000s, but their relationship didn't turn romantic until the KKW Beauty star split from Kris Humphries. Feeling down about the breakup, Kardashian West reached out to the rapper for support and later went to Paris to hang out with him.
"He said, 'Just come to Paris and see my fashion show,'" she once recalled in a special episode of Keeping Up with the Kardashians. "He jokes that he put on this whole fashion show just to get a date with me. So I went there and I stayed with him, and that's where we started dating."
"I swear from the moment I landed, I fell madly in love with him and I thought, 'Oh my God, why didn't I do this sooner?' Like, this is what real life is like — love and fun and real support," she added.
The pair married in 2014 and now have four children: North, 6, Saint, 4, Chicago, 2, and Psalm, 1.
The latest reports about Kim Kardashian and Kanye West
Reports have swirled since late April that the couple is going through a rough patch due to the coronavirus lockdown. Sources claimed to Us Weekly, People, and other news outlets that Kanye hasn't really been pulling his weight when it comes to helping around the house, leaving the responsibilities to his wife.
"Kim and Kanye have been arguing a lot during the quarantine," said the Us Weekly source. "Kanye is really getting on Kim's nerves.  He's been focused on creating lately, which is making Kim feel like all the parenting duties are falling on her. Kim finds it frustrating that [Kanye] doesn't ask her how he can help with the kids." 
Fans are convinced that this will be the final blow that pushes Kardashian West to file for divorce. But her latest Instagram post pushes back on that speculation.
Kim Kardashian West's Instagram post about Kanye West
In honor of their sixth wedding anniversary on May 24, Kardashian West posted a tribute to her husband on Instagram. The post features a photo of her planting a kiss on his cheek along with the caption: "6 years down; forever to go. Until the end." Although it's not the lengthiest note, Kardashian West went straight to the point and makes it clear in the caption that she and West are in it to win it.
Her post comes days after a source told HollywoodLife that the couple was doing fine romantically, despite the speculation surrounding their marriage.
"There are no issues in their marriage. They're solid. They're totally fine and doing great as a couple. It frustrates them to see otherwise," the source said in part.