Kim Kardashian West Just Violated Her Resolution to Stop Dressing So Sexy in 2020 with Revealing Instagram Photos
Kim Kardashian West violated her own rule to stop showing so much skin in 2020 with a couple of super sexy Instagram photos.
New Year's Day seems like a lifetime ago but KUWTK fans may remember how Kim Kardashian West made it a personal goal to stop showing off her body so much in 2020.
It's true that resolutions are hard to keep up — especially during a global pandemic — but it's still raising a few eyebrows that the reality star didn't even make it through half the year without flaunting her figure.
Kardashian West's latest Instagram post shows her working out in a teeny tiny leopard print bikini that leaves very little to the imagination. Maybe she forgot that she was through with dressing sexy?
Kim Kardashian West just posted a very revealing photo
Though she said she was through with overtly revealing photos, Kardashian West shocked and delighted fans on Instagram with a photo of herself that showed more skin than usual. The first photo shows her smiling while posing on a Stairmaster. The second shows a close-up image of her toned physique.
The reality star had the simple caption, "Quarantine Workout."
She vowed to dress more modestly in 2020
There were a few reasons why Kardashian West planned to move away from revealing photos online. For one, she was facing pressure from husband Kanye West, who recently began professing his Christian faith and didn't care for fans ogling his wife. Also, the 39-year-old mom of four admitted she wanted to be a good role model for her children.
"I don't know if it's the fact that my husband has voiced that sometimes too sexy is just overkill and he's not comfortable with that. I listen to him and understand him. Still, at the end of the day, he always gives me the freedom to be and do what I want," she said in an interview with The Cut.
She continued: "But I have kind of had this awakening myself. I realized I could not even scroll through Instagram in front of my kids without full nudity coming up on my feed pretty much all the time. And I definitely contributed to that."
Kardashian West has serious goals that don't align with her image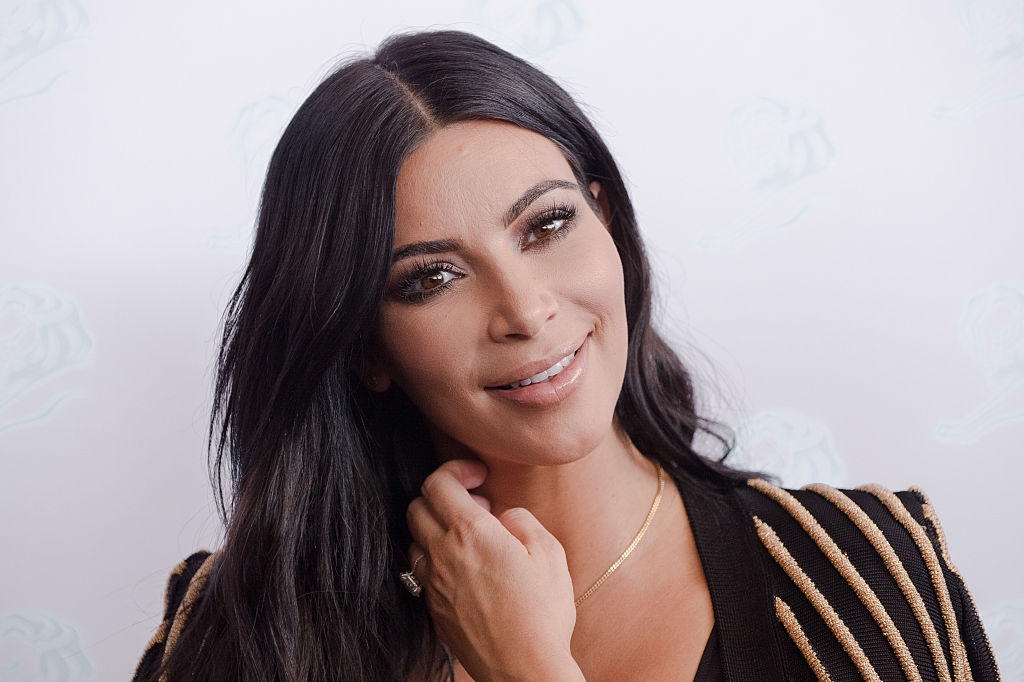 Another reason for Kardashian West's professed change of wardrobe is her intended career goals. Rumor has it the reality star is set on becoming a lawyer and focusing on criminal justice reform. But her important career goals don't mesh with her very sexy image, which she says makes it hard for people to take her seriously.
"I mean, one of my most iconic covers was the Paper magazine one, when I was all oiled up and ripping my dress off," she told The Cut. "I also did think, like, 'Okay, I'm here in the White House and then the next day I was posting, like, a crazy bikini selfie.' And I was thinking, 'I hope they don't see this.' I have to go back there next week."
She's not done looking sexy
It's understandably hard for Kardashian West to move away from titillating photo posts since that's a huge part of what made her so famous in the first place. Plus, being bored at home leaves more time for photoshoots and for sexy workouts.
It seems like this resolution was short-lived. There's always next year, though.