Kim Kardashian West and Kanye West Do Not Agree on How Their 4 Children Should Be Raised
Kim Kardashian West and Kanye West have decided to end their near seven-year marriage. Though their split seems to be for the best, the pair are still reportedly having some disagreements with regards to their four children, North, Saint, Chicago, and Psalm.
This is why they don't see eye-to-eye when it comes to raising their kids.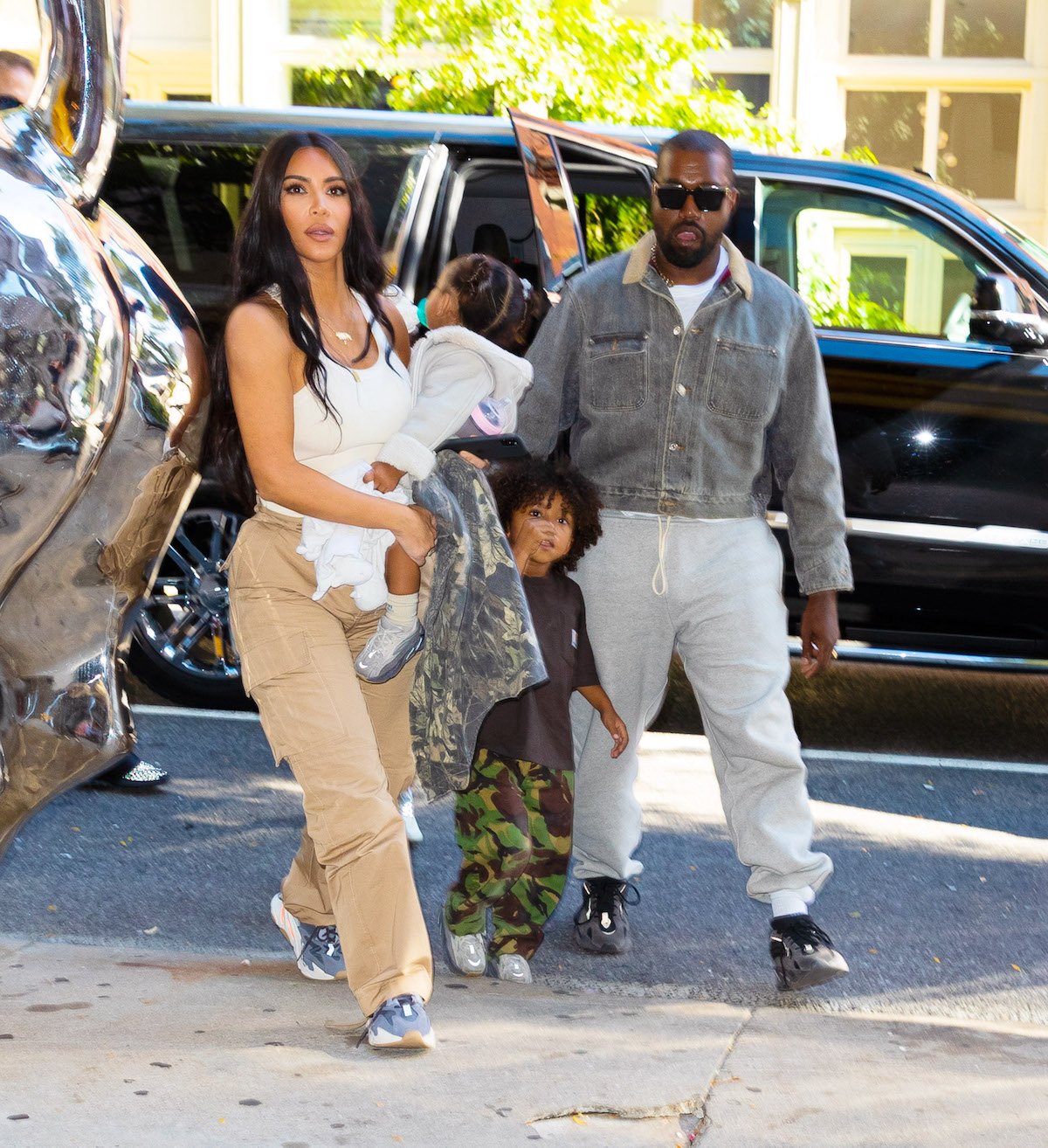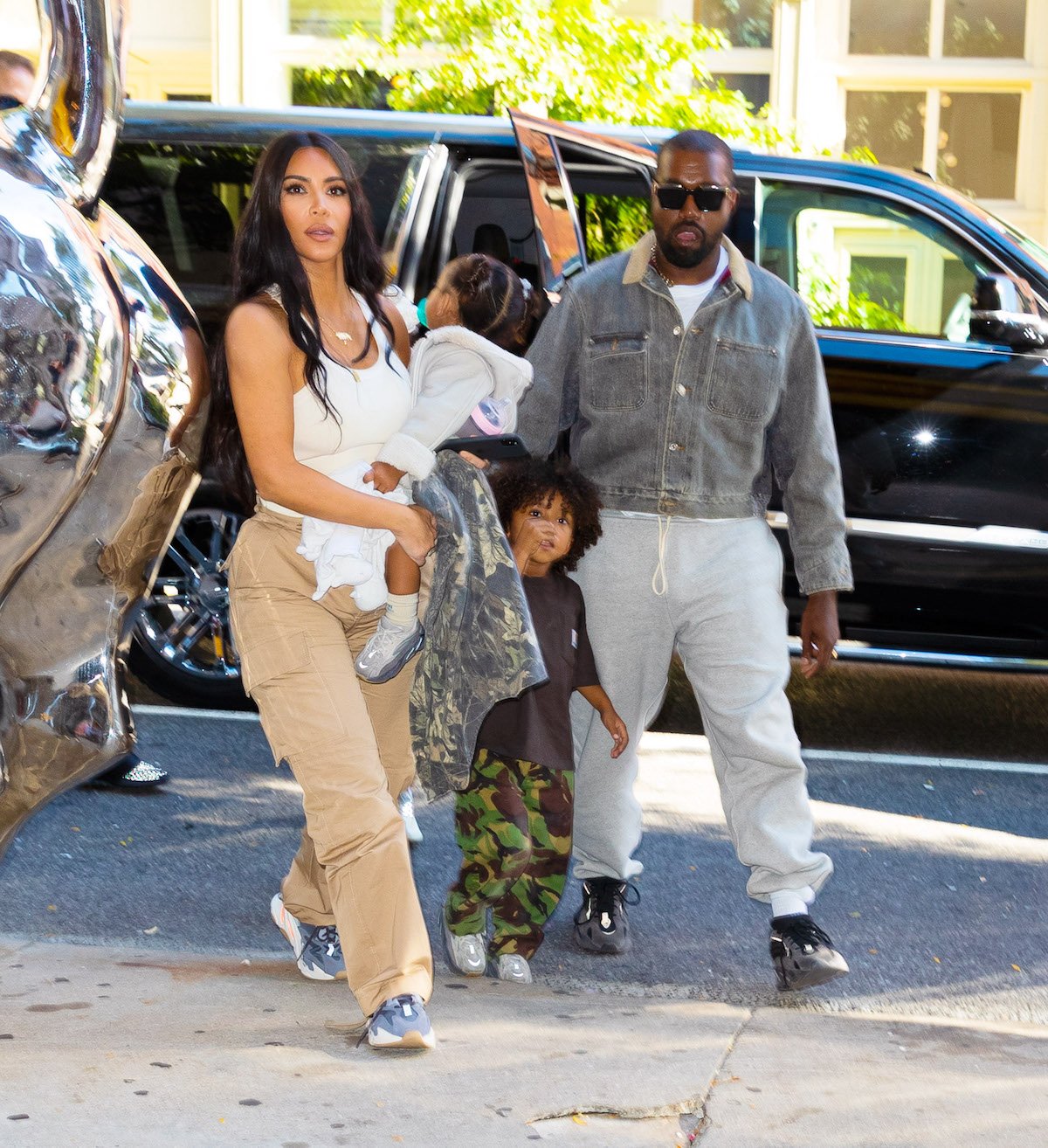 Why are Kim Kardashian and Kanye West getting a divorce?
The fractures in the reality starlet and the rapper's marriage became public in the summer of 2020 as West dealt with some mental health issues. This was not the first time he had outbursts due to his bipolar disorder. However, amid his outbursts, he revealed some private details about Kardashian West and her family. It was the first major crack in the union,
In the end, the pair continued drifting further apart. "Kanye is not willing to do the hard work and compromise," a source told People about their marriage struggle. A second source added, "What they want in life and for their kids doesn't always match."
In the end, it looks like the two were never able to get back on the same page.
Kanye West doesn't want his kids to be raised in 'fake LA'
Since this past summer, amid his failed run for the presidency, West has been living on his ranch in Wyoming which is roughly a two-hour flight away from LA. It seems like the "Jesus Walks" rapper is fed up with the Hollywood lifestyle.
"Kanye has plans for the family to have a compound," a source told Hollywood Life. "It's outside of L.A. in the desert somewhere. He's absolutely done with living in L.A. and feels everyone and everything is fake. He doesn't want to bring his children up that way. He wants to build a compound in the desert."
While Kardashian West has no issue with her children visiting their father, she's made it clear that LA is their home base.
Kim Kardashian and Kanye West do not agree on how their kids should be raised
This far, Kimye's divorce appears to be amicable, and they are co-parenting their four children with joint custody. However, the Skims mogul does have one requirement for her estranged husband with regards to their children.
"She only requires that he is not going to damage them," a source told People. "Kanye has been spending time with all the kids. He knows he needs to be in contact with his kids. He needs to show them how much he loves them." Though Kardashian West is reportedly not present during the visits, a nanny for the children does help the rapper.
"They have a different vision of the world and how their kids should be raised," another insider told People. "Kim will always support Kanye and his causes and encourage him with their kids, but her future with work, family, and life, in general, are strictly up to her. She makes it happen." They added, "Kim will continue with her projects and so will Kanye. What they want in life and for their kids doesn't always match."