Kim Kardashian West Has 4 Kids, What Are Their Zodiac Signs?
Kim Kardashian West may be a polarizing figure, but even her critics can't deny that she has some adorable kids. Together with her husband, Kanye West, the reality TV star has four kids all aged 7 and under. Naturally, having so many young children likely gets a bit chaotic, particularly when they have drastically different personalities. But what zodiac signs do the children have?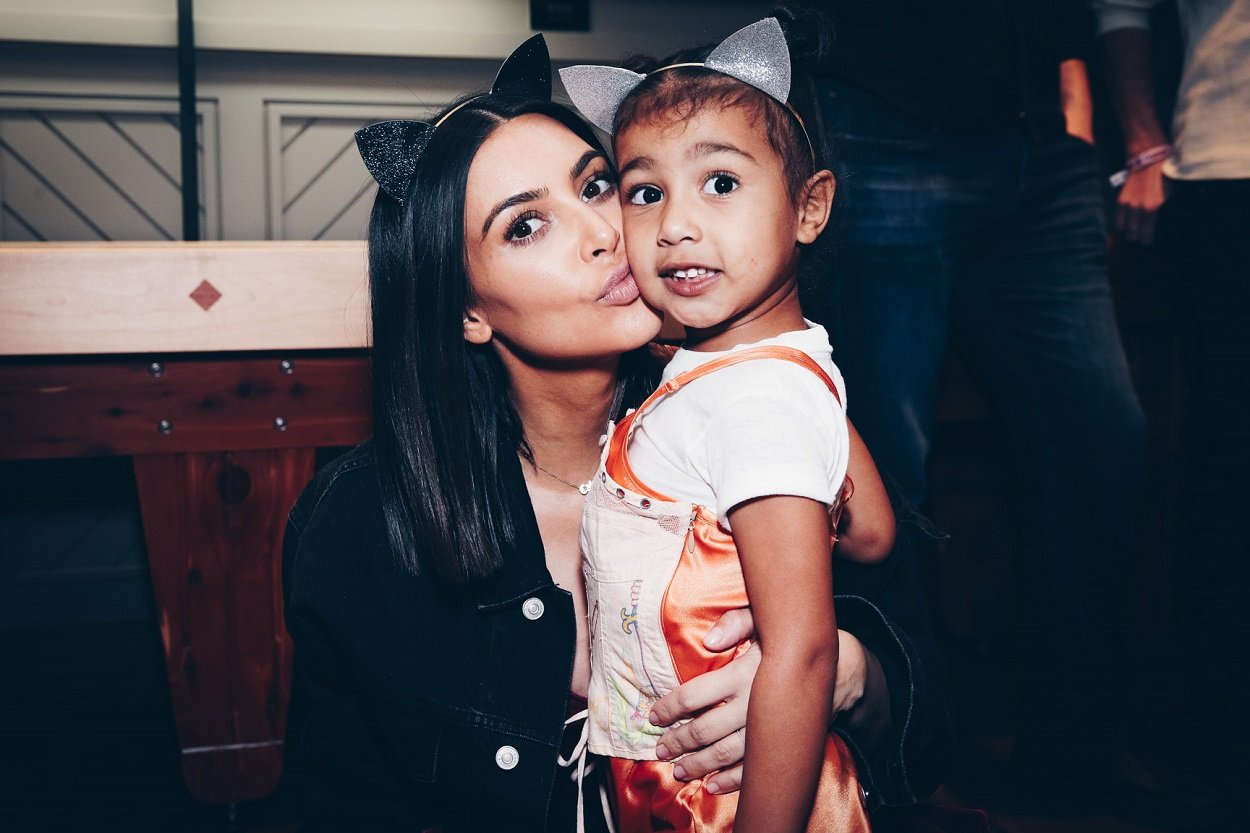 What zodiac signs do Kim Kardashian West's kids have?
As the firstborn child, North West commands no small amount of attention. She was featured in Vogue before she even turned one. Furthermore, North seems to enjoy entertaining like her father and seems well-adjusted to the paparazzi that hounds frequently Kardashian West. With her larger than life personality, it should come as no surprise that North is a Gemini.
North West
"Happy 7th Birthday to my first born baby North!" Kardashian West wrote on North's birthday in 2020. "I can't believe you are 7. Crazy how time has flown by so fast like this! You are everything and more than I ever dreamed of! The most stylist creative Gemini performer ever! I love you to your alien planet and back!"
RELATED: Kylie Jenner's Daughter, Stormi, Has an Instagram Page, but 2 KarJenners Don't Follow Her
Kardashian West has made it clear that North did not appreciate giving up her only child status for her brother, Saint West. A Sagittarius, Saint is known for his sweet and happy demeanor, North didn't originally appreciate the fact that he was a boy. Fortunately, the pair get along better these days.
Saint West
"My baby Saint turns 5 today," Kardashian West wrote about her eldest son back in late 2020."One of my life's soul mates. Every year I interview my kids and ask them the same exact questions about life. Saint- I can't wait to see how you've grown and how you answers these questions as a 5-year-old and show them to you when you're big. I know a drive- by party isn't ideal but it's our times and you are so excited! You are always so joyful and bring so much joy into my soul every single day. You will always be my baby boy. Enjoy your golden bday this year Sainty! #5onthe5th!!!"
Next up is Chicago West, whom Kardashian West claims has the most personality of all four of her kids. Though she's very young, Chicago has already received the status of a foodie. The toddler also seems to love singing and has even made headlines for her daring spirit around reptiles such as snakes and lizards.
Chicago West
"My Chi Chi princess 👑 today you are three!!!" Kardashian West shared about her Capricorn daughter in early 2021. "You have the sweetest little high voice that I could listen to all day! You bring so much magic into all of our lives. My heart is so full that you chose me to be your mommy ✨ I can't wait to celebrate you with slime and LOL Dolls today! Happy Birthday Chicago."
RELATED: Blue Ivy Carter vs. North West: Who Has the Larger Net Worth?
Last but not least is Psalm West, whom Kardashian West claims has brought harmony to her family. With Psalm's arrival, everyone officially has a playmate and Psalm is apparently just as sweet as his older brother but is a Taurus rather than a Sagittarius.
Psalm West
"My baby Psalm turns 1 years old today!!!!!!" Kardashian West penned in 2020. "Psalmy you complete our family. You make everything perfect. I love you so much!!!! Happy Birthday Psalm 🧸" With all four of her kids having different zodiac signs, Kardashian West's household must be full of personality. Hopefully, her Libra energy can balance everything out.