Kim Kardashian West Once Faked Hanging Out With Britney Spears To Manipulate the Paparazzi
Nowadays, every little thing Kim Kardashian West does is plastered on trending news sites and social media. However, it hasn't always been this easy for the Keeping Up With the Kardashians star to be seen in the public eye.
Before skyrocketing to fame, Kardashian West was just a Hollywood socialite who would do whatever she could to get noticed. One of the crazy things she once did to get exposure was act like she was hanging out with Britney Spears, who was a tabloid goldmine back in the day.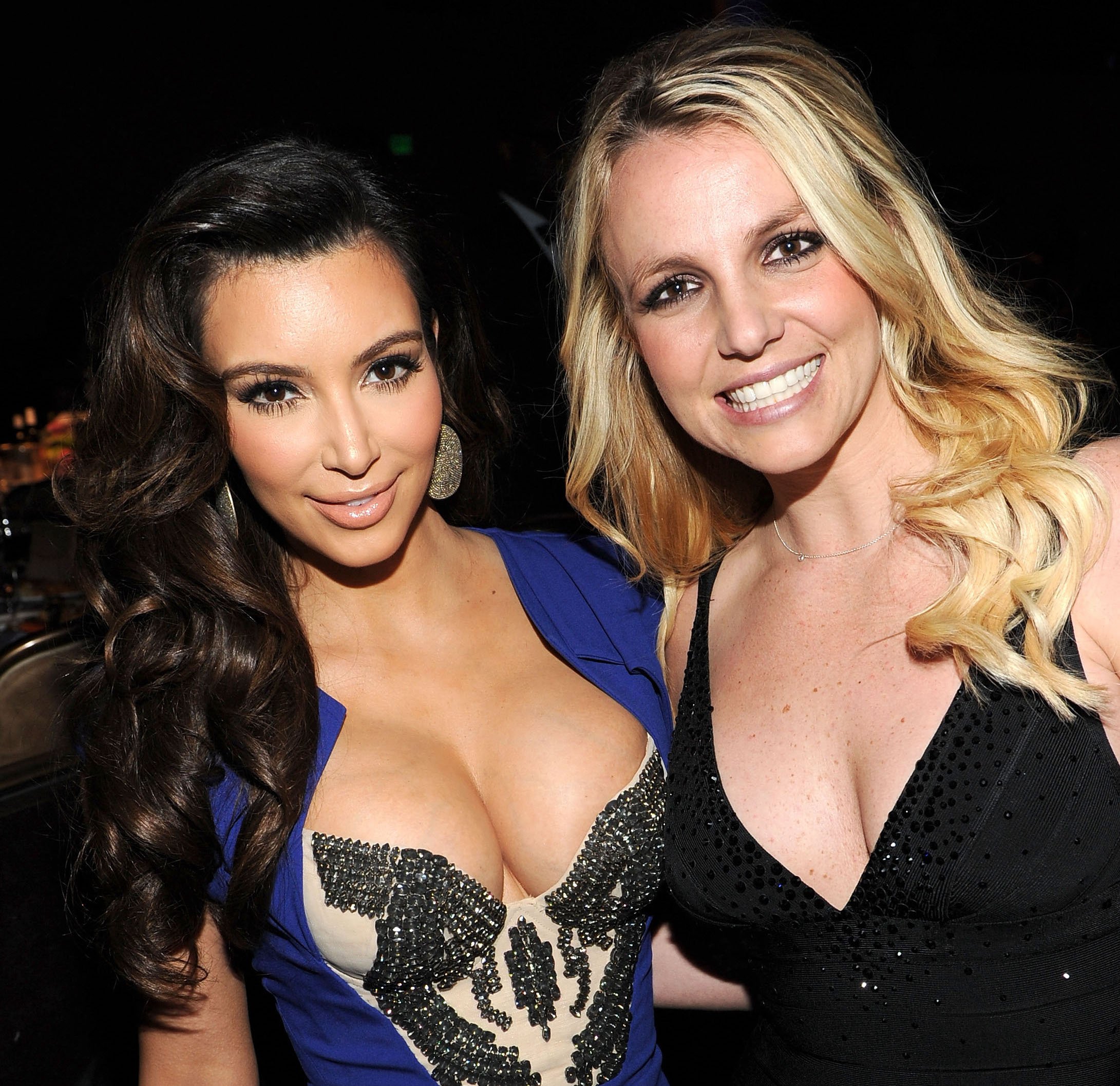 Kim Kardashian West and Britney Spears were both starlets of the early 2000s
In the early aughts, Spears practically ruled Hollywood. In addition to being an iconic pop goddess with millions of adoring fans around the world, the "Drive Me Crazy" singer was also a paparazzi favorite whose photos were worth millions of dollars.
Since Spears' photos were about "20% of all sales for photo agencies" at the time, she was the bread and butter. This resulted in the singer being followed around night and day as she was considered a goldmine to the relentless paparazzi.
Kardashian, on the other hand, wasn't as famous at that time as she is now. Though she was an "it girl" who was famous just for being famous, Kardashian's fame wasn't on the same level as Spears, who was dominating pop culture.
But not being well-known made Kardashian West work even harder to be seen in the entertainment industry. One way she did this was by acting like she and Spears were BFFs, because what better way to get noticed than by making it seem like you're tight with a pop icon?
Kim Kardashian West and her BFF once pretended to hang out with Britney Spears for publicity
In 2019, Kardashian West and her loved ones opened up about her life in a candid, in-depth hour-long special, E! True Hollywood Story, "Who Is Kim Kardashian West?"
During the program, the KKW Beauty mogul's longtime best friend Jonathan Cheban revealed that long before she was famous, they faked hanging out with Spears to manipulate the paparazzi and get a headline.
"We were in New York, and Britney Spears was in this hotel, locked up in her room," Cheban explained, per Billboard. "We notice there's paparazzi outside."
As a way to get the media talking, the dynamic duo pulled up in a Rolls Royce and walked inside the hotel, where they hid out for a few minutes to make the paparazzi think that they were visiting the "…Baby One More Time" singer.
"We literally go hide in the lobby in a phone booth, wait ten minutes, then come out," the self-proclaimed Food God continued. "And the next day the story was 'Kim went to see Britney.'"
Kardashian West then added, "They said in the press that we were there to have dinner with Britney Spears — this whole thing didn't even happen."
Are Kim Kardashian West and Britney Spears friends?
Though Kardashian West faked hanging out with Spears back in the day, the two have crossed paths a few times over the years.
Not only have they posed together at industry events, but it's likely the two have spent time together with their mutual friend, Paris Hilton, on more than one occasion.
As for whether or not they are friends, it seems the two don't share a friendship, especially since Kardashian West stopped running with their mutual friend group to focus heavily on her career as a reality television personality.
But despite Kardashian West and Spears not being BFFs, there's one person in the reality star's famous family with who the singer has a strong(ish) connection.
Over the years, Spears has been spotted hanging out with Khloé Kardashian on several occasions, prompting fans to wonder if these two are close friends.
Though neither party has confirmed their friendship, the Good American founder raved about the singer while working on The X Factor USA a few years back.
"I am actually surprised at how honest she is on the show," Kardashian said, according to Digital Spy. "I thought she would be more quiet and reserved, I think she's hysterical."
While this doesn't necessarily constitute a BFF level relationship, we would go as far as to say the two are acquaintances who have a mutual respect for one another!