Kim Kardashian West Once Said Kourtney Kardashian Would 'Boss Me Around' Because 'I Always Read a Little Slower'
Kourtney Kardashian and Kim Kardashian West didn't always share a close relationship. Throughout the years, the sisters proved that they don't hold back when they disagree. 
Many Keeping Up With the Kardashians viewers watched their fallouts escalate on the show and social media. However, the SKIMS CEO once explained that she and Kourtney were always different from each other.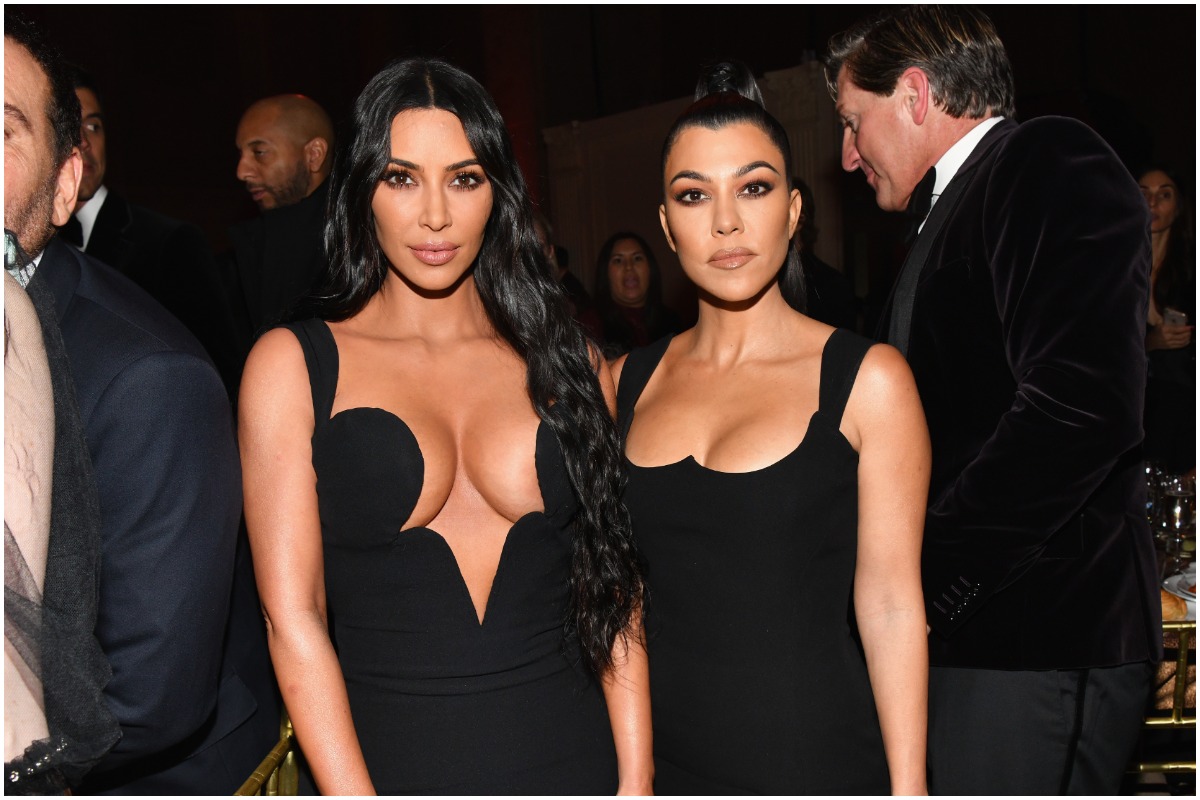 Kim Kardashian West on Kourtney Kardashian being 'really mean' to her as a child
Although they bonded over being around the same age as children, the sisters Kim and Kourtney rarely saw eye to eye when they got older. Soon, their younger siblings, Khloé Kardashian, Rob Kardashian, Kendall Jenner, and Kylie Jenner, were stuck in the middle of their countless fights.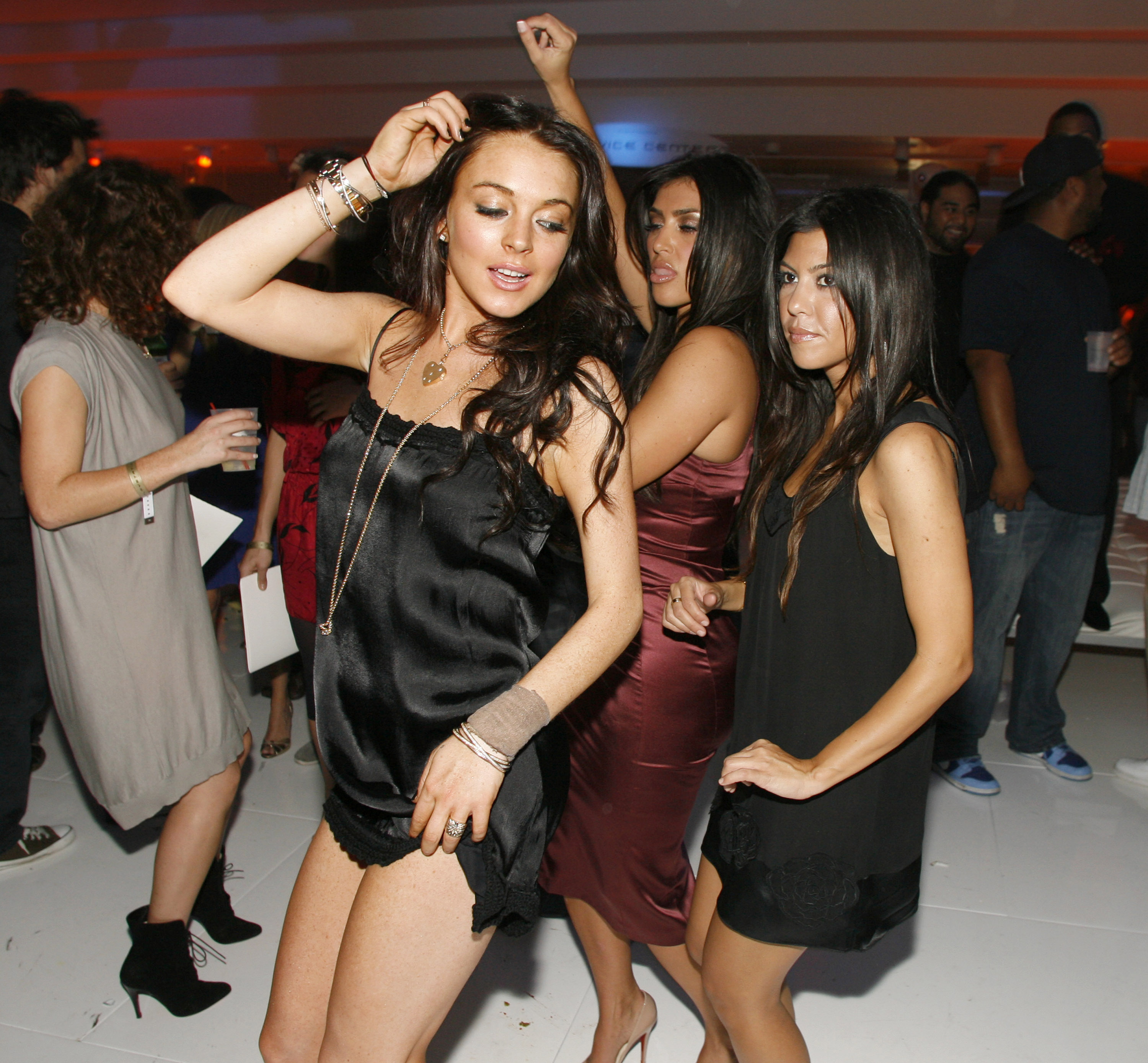 In June 2010, Kim shared that she and Kourtney had different priorities during their high school years. While her older sister was "extremely smart," Kim described herself as a "B student." Eventually, she said Kourtney made her feel bad for having lower grades. Additionally, Kim claimed that the Poosh founder often intimidated her because of how smart she was. 
"I was okay with school," Kim admitted to Seventeen Magazine. "My sister Kourtney was extremely smart. I always read a little slower. She was really mean to me."
She would make me organize the bookshelf in our room," the influencer continued, adding her sister "would boss me around. I was like a B student. I didn't love school."
Kim Kardashian West and Kourtney Kardashian's altercations through the years
Eventually, both Kim and Kourtney graduated from high school. However, Kourtney decided to attend the University of Arizona, where she majored in theatre arts.  After briefly attending Pierce College in Los Angeles, Kim worked as Paris Hilton's stylist before running DASH with her sisters. 
In 2007, Kim, Kourtney, and the rest of the Kar-Jenners' lives changed when KUWTK premiered. During its 20 seasons, several family members argued with each other on camera. Nonetheless, Kourtney and Kim had multiple run-ins, including the KKW Beauty founder saying her older sister is "the least exciting to look at." in 2017.
Although they've had several epic battles, none of Kim and Kourtney's fights compare to their 2020 debacle. While discussing Kourtney's work ethic, the mother of three defended herself against her sister. The conflict resulted in harsh words and also left Kim with red, bloody scratches on her arms. Following the dispute, Kourtney expressed the family's "toxic work environment" in an episode of KUWTK. 
Now I'm filming, maybe like, two days a week because I don't want to be in a toxic environment," she explained. "I just feel so much better giving my focus and attention to my kids and to Poosh and things that I'm excited about."
Kim Kardashian recently spoke about being the 'designated driver' for Kourtney during her college years
Like most of their fights, Kim and Kourtney moved on from their 2020 altercation. Soon, the sisters rallied with their family to film the final season of KUWTK. Since then, Kim has continued to work on her projects and impending divorce from Kanye West. As for Kourtney, she and her boyfriend, Travis Barker, recently vacationed in Italy. 
Even though KUWTK ended, Kim still uses her Instagram page to troll Kourt. In Aug. 2021, she posted a photo of a visit to Kourtney's university. The mother of three said being her sister's "designated driver" caused Kim not to drink alcohol. 
"College Years, Baby!!!" she exclaimed. "University of Arizona single-handedly stopped me from turning into a wild party girl. I remember visiting Kourt on campus and being her designated driver. I hated all of the wild parties so much that I stayed home and never wanted to drink or party EVER…so thank you, U of A. I was never a student there, but u shaped my life more than you know 😂"