Kim Kardashian West and Pete Davidson Fuel Dating Rumors By Dining Together in New York
Kim Kardashian West and Pete Davidson continue to fuel dating rumors after dining together in Staten Island. The rumored couple were spotted holding hands in California just a few days before their New York date.
Kim Kardashian West and Pete Davidson's romance appears to be heating up! The two stars have been spotted together multiple times since Kardashian West hosted Saturday Night Live and performed alongside Davidson. 
It looks like the potential couple spent the weekend in California, where Kardashian West lives with her four children, and are now hanging out in New York, where Davidson resides. Here's everything you need to know about the couple's rendezvous.
Kim Kardashian West and Pete Davidson sparked dating rumors over Halloween weekend
Fans first started speculating about a potential relationship between Kardashian West and Davidson when they shared a kiss during a skit on Saturday Night Live on Oct. 9. 
It seems like the two stars stayed in touch after the show. They were spotted over Halloween weekend on Friday, Oct. 29, at Knott's Berry Farm in Orange County, California. They were accompanied by Kardashian West's sister, Kourtney Kardashian, and her fiancé Travis Barker. 
Fans quickly assumed that the outing was a double date since Davidson and Kardashian West and Davidson were photographed holding hands on a roller coaster and snuggling up on a log flume ride.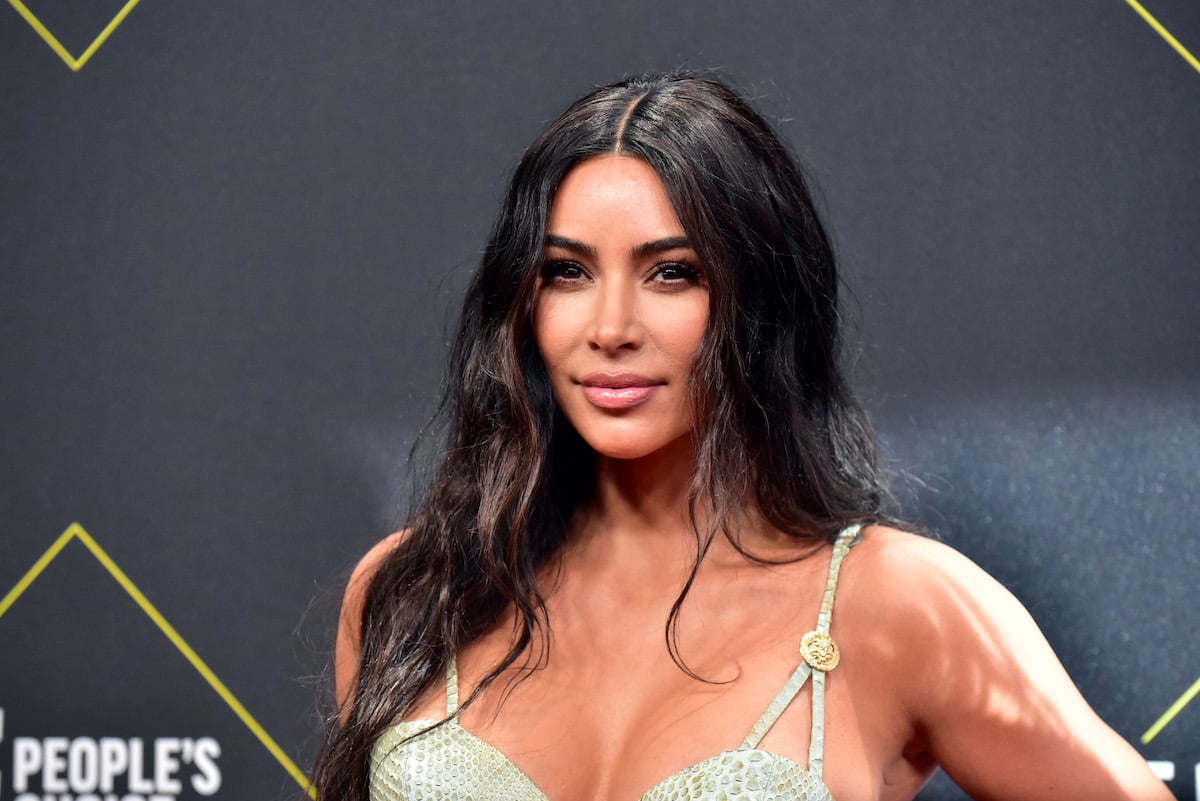 The rumored couple had a private dinner in Staten Island
Davidson visited Kardashian West for their Halloween date in California, and just a few days later, the SKIMS founder went to New York, where the SNL star lives. 
According to Page Six, the rumored couple had a private dinner together at Campania in Staten Island on Tuesday, Nov. 2. 
Kardashian West and Davidson haven't commented publicly on the relationship, but they are both used to dating in the public eye. Davidson was engaged to Ariana Grande, whom he met on SNL, and has also been linked to Kate Beckinsale, Phoebe Dynevor, Margaret Qualley, Kaia Gerber, and Cazzie David. Kardashian West is currently divorcing Kanye West, and she was previously in relationships with Nick Cannon, Nick Lachey, Reggie Bush, and Ray J. 
Pete Davidson has dined with Kim Kardashian West before… with Kanye West
This isn't the first time that Kardashian West and Davidson have had dinner together. In 2019, Davidson revealed that he was left to pay the bill for an expensive night out with Kanye West, Kim Kardashian West, Timothee Chalamet, and Kid Cudi. 
During a lie detector test for Vanity Fair with Machine Gun Kelly, Davidson explained that he took Kid Cudi out for a birthday dinner when Chalamet and the Wests unexpectedly stopped by.
"[Kanye West] kept ordering the whole entire time, and I didn't know he was coming, and I already put my card down to pay because I thought it would be just me and Cudi," Davidson said. 
"Then, Chalamet showed up, and then Kanye showed up, and I was like, 'Oh, f—' and then I had to book two more gigs in Ohio."