Kim Kardashian West Posts Bikini Selfie From the Bahamas, Scott Disick Jokes About 'Tripod' Pete Davidson
Kim Kardashian West and Pete Davidson's relationship is heating up. The couple recently took a trip to the Bahamas, where the reality star posted a swimsuit selfie. Scott Disick hilariously pointed out that the SNL star was missing from Kardashian West's photo, and fans are going wild over his comment. 
Kim Kardashian West posted a bikini selfie while on vacation with Pete Davidson in the Bahamas
On Jan. 3, Pete Davidson and Kim Kardashian West were spotted boarding a plane to the Bahamas. They went on what appeared to be their first international trip together after spending New Year's Eve apart. 
"Kim and Pete are on vacation spending time together," a source told ET of the topical trip. "The two weren't able to ring in the new year since she was with her family in California and Pete was hosting his NYE special in Miami."
On Jan. 6, Kardashian West posted an Instagram photo of herself wearing a brown bikini and headphones in a sunny location. She captioned the image, "sweet sweet fantasy baby."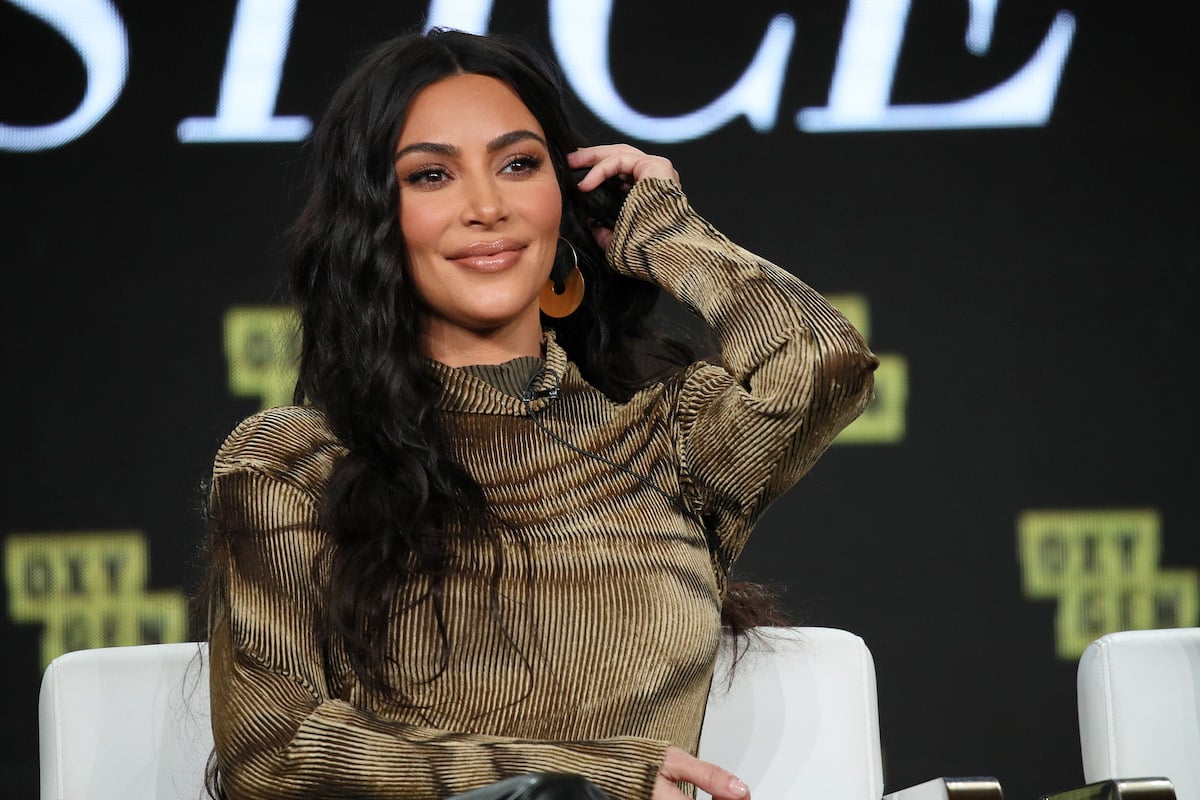 Scott Disick commented on Kim Kardashian West's photo with a joke about 'tripod' Pete Davidson
Fans were quick to notice that Kardashian West did not include her boyfriend in her vacation photo. One fan commented, "are you going to post a pic with Pete we know you're there with him?!" while another wrote, "We want Pete content 👀"
Scott Disick, one of Kardashian West's co-stars on Keeping Up with the Kardashians, commented, "Damn! Where's the tripod!"
Although he could just be talking about a camera tripod since Kardashian West's photo was a selfie, Disick's remark was likely a reference to Davidson's, ahem, BDE. The SNL star's ex-fiancée Ariana Grande alluded to his size in her "thank u, next" music video. 
It seems like Kourtney Kardashian's ex-boyfriend is as curious as everyone else about where Davidson was while the SKIMS founder snapped her selfie. 
Fans are going wild over Scott Disick's comment
Kardashian West's fans noticed Disick's comment and have been replying with endless laughing face emojis. It looks like they knew exactly who and what the Talentless founder was referencing with his "tripod" remark. 
One fan replied, "you know who he's talking about, genius comment👏," while another said, "between Pete's legs."
Several fans responded with comments about Davidson's "BDE," such as, "hahahaha he's calling Pete a tripod…. Big D energy 😂😂😂" and, "been saying it all along.. BDE."
One encouraged Kardashian West to enjoy her new relationship by commenting, "live ur best life Kim, we all need a good tripod once In awhile!" Another wrote, "lol eggplant emoji x's 10."