Kim Kardashian West Posts Rare New Photo of Rob Kardashian
Rob Kardashian, is that you?
So much time has passed since we last saw the former Keeping Up With the Kardashians star. While he's active on Instagram and other social media platforms, he generally keeps his content limited to things like his business ventures, including the clothing brand Halfway Dead and his sock line Arthur George. However, his big sister Kim Kardashian West has posted a new photo of him on her personal Instagram account.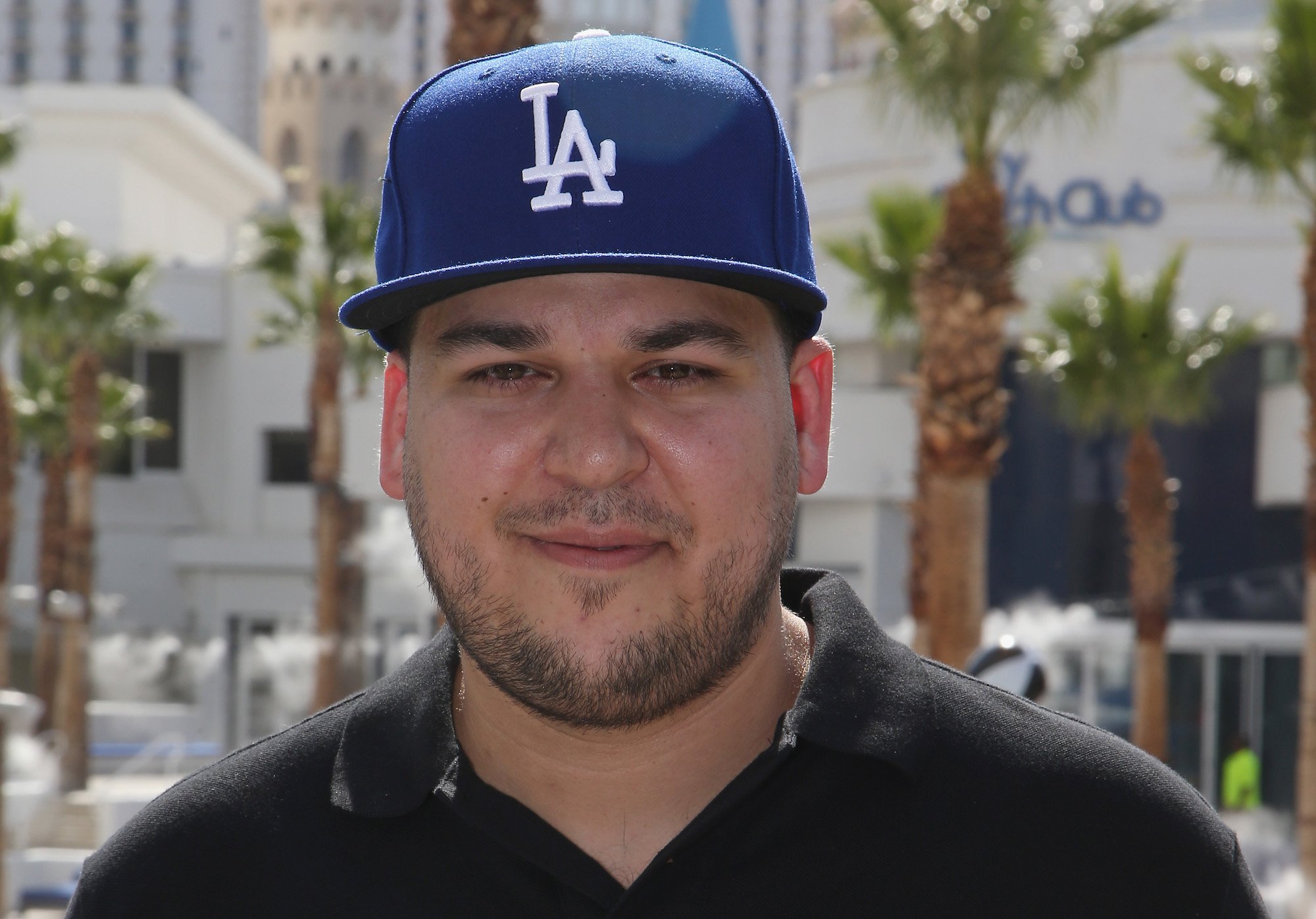 See Kim Kardashian West's photo of Rob Kardashian
Kardashian West shared the photo on March 17 in honor of her brother's 34th birthday. "Happy Birthday Robbie! 🍀 We've made so many amazing memories this last year that will fill my heart for a lifetime," she captioned the photo, which shows the two at what appears to be her 40th birthday celebration on a private island in October 2020.
"I'll never forget this night a few months ago dancing the night away (yes people I danced) and our boat & whale and even shark adventures LOL," she continued.
Kardashian West also expressed gratitude for the close relationship her daughters have with his daughter Dream, whom he shares with ex-fiancée Blac Chyna.
"The way our daughters are besties warms my heart so much!" she added. "I love you more than anything and am always here for you! 🍀 I am so tempted to screenshot just some of our group family chat to give people a glimpse of the crazy funny insane person you are!! I LOVE YOU @robkardashianofficial."
Other members of the Kardashian family also posted tributes in honor of his birthday
Among the people who also posted tributes for Kardashian was Kris Jenner, who called her son "the light of our lives!!!"
"You make us laugh constantly and are always so loyal and supportive to us all," she captioned an Instagram post featuring clips of her son on Keeping Up With the Kardashians.
She continued saying, "Rob you are the greatest daddy, son, brother, uncle, grandson and friend!!! You are the kindest most thoughtful, generous soul I know and I am beyond blessed to be your mom. I'm so proud of the man you have grown into and I am in awe watching you as a Dad… you are truly the best most incredible daddy to Dream. You are such a huge part of my heart and I love you. Have a magical day 🍀🍀🍀🍀🍀"
The posts come amid the premiere of the 20th and final season of Keeping Up With the Kardashians, which debuted in 2007 and launched the family to global stardom. Over the years, Kardashian's presence on the show has dwindled, but reports say he is expected to appear more in the forthcoming season.
"They will all continue to film the last season, including Rob [Kardashian]," a source previously told People. "They want to make the season memorable for their fans."
KUWTK returns on March 18 at 8 p.m. ET on E!