5 Times Kim Kardashian West Proved She's Really Funny
Kim Kardashian West might be known for starring in Keeping Up with the Kardashians (KUWTK) — Season 17 of the Kardashian-Jenner family's E! reality show wrapped in Dec. 2019 with Season 18 on the way — or her many business ventures including Skims and KKW Beauty but we're here to highlight the 39-year-old's sense of humor. Ahead, discover TK times the mother of four made us laugh. 
Kardashian West has proved many times she doesn't take herself too seriously. She's poked fun at herself during speeches, on episodes of KUWTK while talking to her friends and family, and of course, on her Instagram and Twitter accounts where she has a combined following of nearly 220 million users.
1. She joked about being 'naked most of the time' 
In June 2018 the Council of Fashion Designers of America honored Kardashian West with its Influencer Award. She took the stage to give an acceptance speech and said a few words not without poking fun at herself. "I'm kind of shocked I'm getting a fashion award when I'm naked most of the time," she joked, according to USA Today.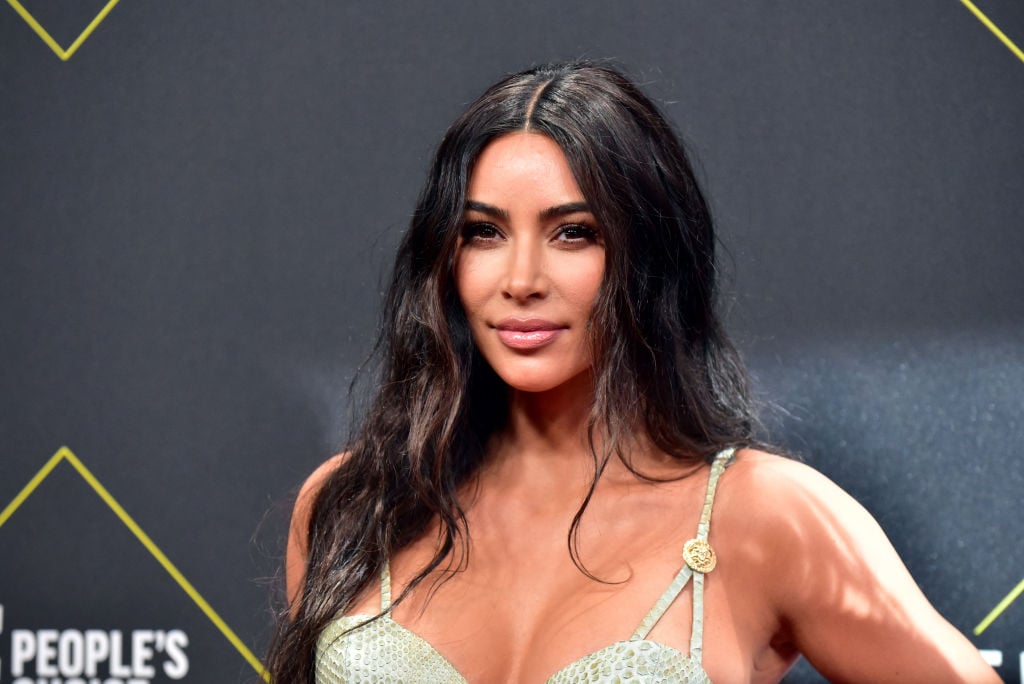 But wait, there's more. 
She continued on a more serious note, recalling a moment seven years prior when a publicist told her she'd never be featured on the cover of a fashion magazine suggesting they set "some realistic goals." Kardashian West proved them wrong and eventually landed a Vogue cover and sent the naysaying publicist a signed copy.
2. 'Mommy has so many talents'
During an episode of KUWTK, Kardashian West and her daughter, North West, traveled to Chicago, Ill., to see husband and father, Kanye West, who had been working in his hometown.
They were greeted by photographers and North couldn't help but ask her mom about it: "Why are there lots of people every day taking pictures of us?" she asked to which Kardashian West replied, "Daddy is a singer, performer, artiste. Mommy has so many talents I can't even begin to name them."
In the past, Kardashian West has been criticized for being famous for no reason, having no talent to speak of but her estimated net worth of $350 million says otherwise. 
3. She talked about designer 'baggage' on 'KUWTK'
In an early episode of KUWTK — a scene from 2011 to be exact — the reality star joked about the issues within her family and their "baggage." 
"There's a lot of baggage that comes with us," she said according to The Hollywood Reporter. "But it's like Louis Vuitton baggage — you always want it." No explanation needed. 
4.Kardashian West joked about her butt
Kardashian West has discussed her most talked-about physical feature, her derrière, at length. She even got an x-ray to prove she didn't have butt implants on an episode of KUWTK. But even she's joked about her behind before. "I'm doing it with class 'cause I got a big a**," she once on the reality show. 
5. She joked about her popularity with Kanye West
On KUWTK Season 16, Episode 2: "Kourtney's Choice," Kardashian West and Kanye had a serious conversation about the possibility of moving to Chicago, Ill., and what it would mean for their family. 
While lounging on their couch, Kanye shared with his wife of five years how much people loved him in Chicago, saying how fans call him "K-A-N-Y-A-Y" as opposed to the people in Los Angeles who are less enthusiastic. Kardashian West lightened the mood imitating fans' reactions to her on the West Coast saying, "They're like, "Kim! Woo! Kim! Oh my God, it's Kim Kardashian!"