Kim Kardashian West Responds to Blackface Allegations
Read what Kim Kardashian West reportedly had to say in response to those blackface allegations.
Kim Kardashian West is no stranger to controversy, but this latest drama could be her biggest one yet. The KKW Beauty mogul is being accused of wearing blackface after posing for photos in which she had a dramatically darker skin tone. As the criticism continues to mount, a source close to Kardashian West is speaking out. Below, read more on what exactly happened and what the source said.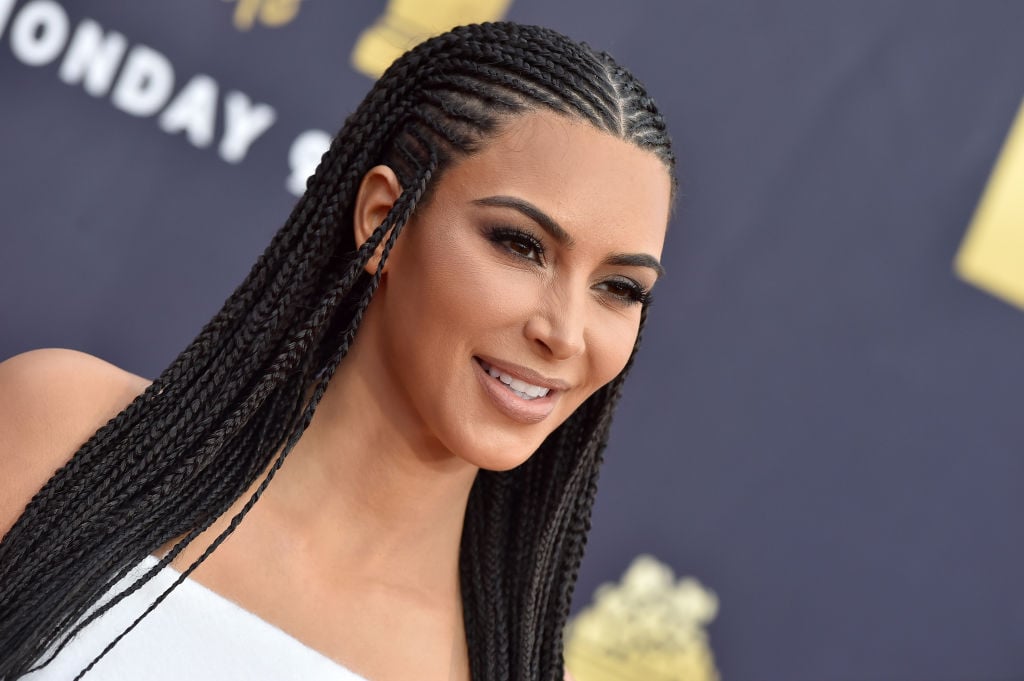 Kim Kardashian West's blackface controversy explained
On Dec. 19, Kardashian West shared photos on social media of her recent 7Hollywood magazine cover. In the picture, she dons a sparkly dress, curly wig, and luxurious diamonds.
She reportedly channeled Elizabeth Taylor for the feature, but some social media users believe she looks more like a black woman. Many critics have compared the look to Diahann Carroll and Beyoncé (whom Kardashian West has been accused of copying in the past).
The Internet slams Kim Kardashian West
Critics slammed the reality star on social media, accusing her of cultural appropriation and racial insensitivity.
"Kim Kardashian often appropriates Black female culture to get attention," read one tweet." It says a lot that she continuously pulls these antics to get attention, knowing she'll upset Black women–the same Black women that have supported her businesses. She's a culture vulture in blackface."
Another said: "I feel so sorry for people of color who come online and have to see people like Kim Kardashian and co just doing casual blackface. Kardashians keep culture appropriating, then give a half a** apology then move onto to their next money making scandal."
And there's no excuse for it, according to Twitter users.
"Being married to a black man and having mixed babies doesn't make you a black woman. Putting yourself in the front line of prison reform doesn't give you a pass either. Thanks for coming to my pep talk," one woman tweeted.
Another person wrote: "You helped get some Black people out of jail & you thought we were going to let this slide? Nah! They want our shade but not our struggle."
Other people insisted that the shoot is a publicity stunt.
"The thing with Kim Kardashian and her family's tireless history of cultural appropriation and Blackfishing is that she knows better. They know better. But they continue to do this because they know outrage sells. They're able to keep their name relevant by doing things like THIS," one woman tweeted.
What an insider close to Kim Kardashian West had to say about the blackface allegations
On Dec. 19, an insider told PageSix that Kardashian West denied the accusations, insisting that she was not trying to look like a black woman.
"It's the lighting that makes her look darker in this specific image," a source, who was apparently at the photoshoot, told Page Six on Dec. 19. "There are multiple covers and images from this shoot where the lighting looks more natural."
"People are so quick to find the negative in everything and also often forget that she is of Armenian descent," the source added.
But Cosmopolitan noted that Kardashian West has appeared a lot lighter in the past, like, say, when she dressed up as Elle Woods for Halloween 2019.
Also in this makeup tutorial:
As of writing, Kardashian West herself has not directly addressed the allegations.
Unfortunately, it's far from the first time that she's been accused of cultural appropriation. In the summer of 2019, Kardashian West faced widespread backlash after naming her shapewear line "kimono," which is the name of a traditional Japanese garment. She initially refused to change the name but eventually switched it to SKIMS.
She's also been accused of darkening her skin tone on many other occasions. So, fans are just really fed up.