Kim Kardashian West Revealed Her Biggest Regret About Dating Kanye West
Kim Kardashian West began dating her now-husband, Kanye West, shortly after she ended her marriage with former NBA star Kris Humphries. Kardashian and West had known each other for years, but nothing romantic happened as Kardashian was often involved with other people. These days, the two are happily married, but she does have one regret about dating him.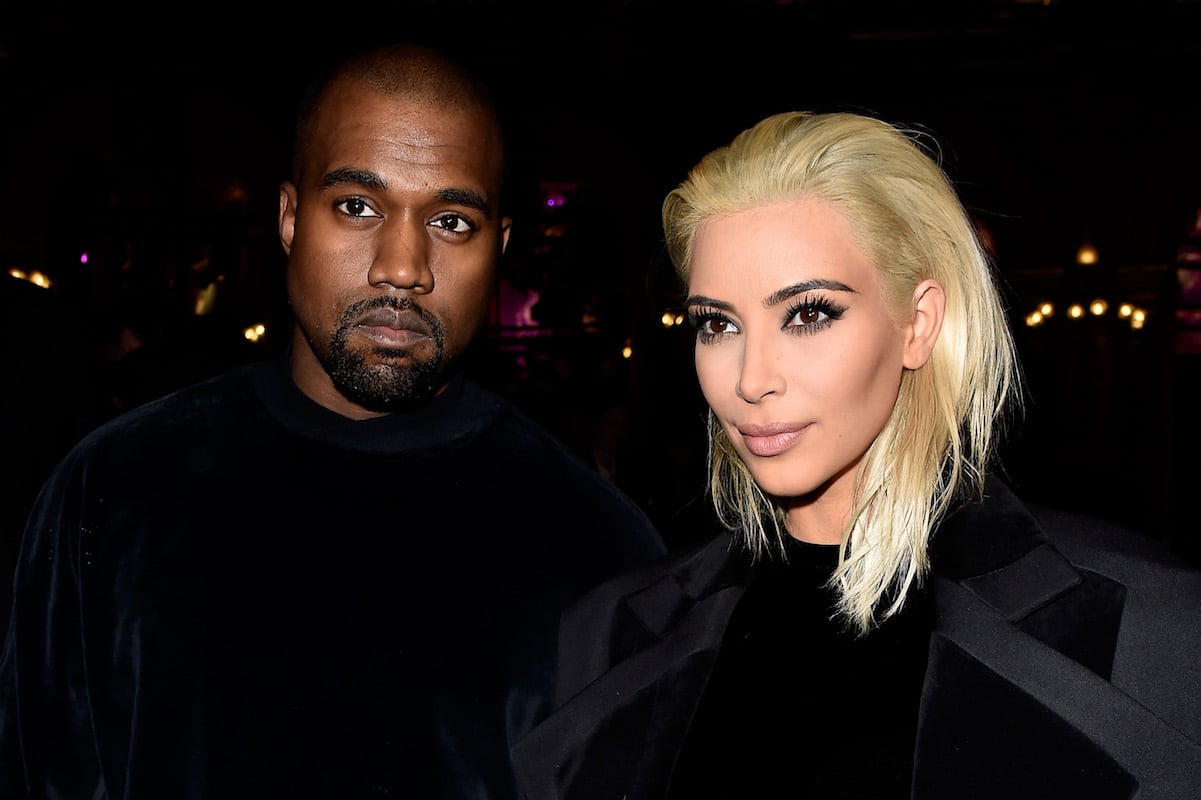 Kim Kardashian West met Kanye West in the early 2000s
Kim and Kanye met years before they actually starting dating. Back in the early 2000s, Kardashian was good friends with pop singer Brandy, and she happened to be spending some time with Brandy while the singer recorded a song with West.
That was the couple's first introduction, and though it didn't mean love at first sight, they always kept up a friendship. West even made a guest appearance on Kourtney and Kim Take New York back in 2010 when the sisters were getting ready to open their Dash New York City location.
The two started dating shortly after she split from Kris Humphries
Kardashian and West kept in touch for years, but she was always involved with other people. Upon their first introduction, Kardashian was still married to Damon Thomas. She eventually entered a high-profile relationship with NFL player Reggie Bush, and when things didn't work out, she started dating Miles Austin. Though she spent time with other people in between, she eventually met Kris Humphries in 2010, and the two wed in 2011.
The marriage became one of the celeb world's most infamous when the couple announced their separation after only 72 days. And shortly after the split, Kardashian and West realized there was some serious chemistry between them.
Kardashian regrets not dating West sooner
The two started dating before Kardashian's divorce with Humphries was finalized. Less than a year later, they learned they were pregnant with their first child, North, who was born in 2013. The two tied the knot in 2014 in a lavish Italian ceremony, and Kardashian has since said that her only regret about dating West is not dating him sooner.
According to Mirror, Kardashian once revealed in a 2015 interview that she wishes she'd started dating her husband long before the drama from the other relationships came along. "My only regret is that I didn't give it a shot sooner," Kardashian said. "It would have saved so much BS. I feel like I got the fairytale. I should have had even higher expectations, because I got the fairytale."
The couple once said they want seven kids
Kim and Kanye currently share four little kids, though they might not stop at four. They've has mentioned having as many as seven kids in the past. Kardashian's pregnancy issues have caused her to use a surrogate for her last two pregnancies. Kardashian also revealed during the coronavirus lockdown that she no longer wanted any more kids after spending so much time entertaining them during quarantine. Still, it wouldn't surprise us if the two do expand their family, since they've been so adamant about having many children.