Kim Kardashian West Revealed Kourtney Kardashian Was Once 'Such a Big Drinker'
The Kardashian-Jenner family has had their share of fun in front of the camera on Keeping Up With the Kardashians. These days, the ladies don't drink much, though they still enjoy a night out every now and then. Kim Kardashian West once revealed that, surprisingly, Kourtney Kardashian used to be "a big drinker."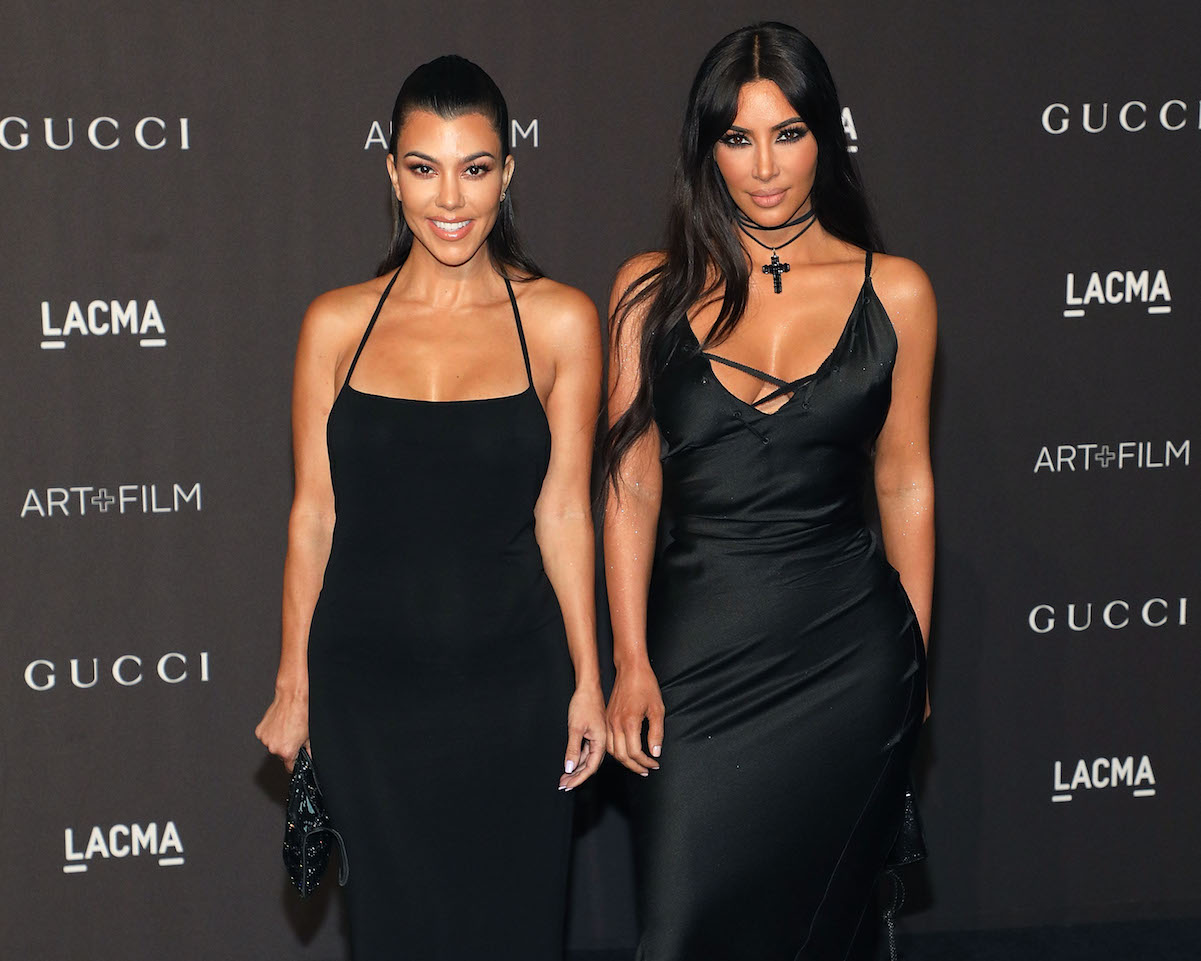 The Kardashian-Jenners don't drink much on the show
In the earlier seasons of KUWTK, the family enjoyed their share of partying. Nightclub visits were popular, though occasionally, things didn't end well, such as when Scott Disick and Rob Kardashian got into a fist fight on the floor of the family's Las Vegas hotel room years ago. Nowadays, the family is much older, and almost all of them have children of their own, meaning there isn't as much time to go out and party. For the most part, the women don't drink much on the show anymore, although they do let loose every once in a while.
The dynamic of the show has changed through the years, shifting from a more relaxed environment that showcased nights out to a more dramatic environment highlighting the women's families, businesses, and real-life reputations.
Kim Kardashian West once revealed her older sister loved to drink
Fans are learning more about the family as the years pass. In 2017, Kim Kardashian West joined Andy Cohen on an episode of Bravo's Watch What Happens Live!, where she revealed that her older sister, Kourtney Kardashian, used to drink more than anyone else in the family.
"Kourtney was such a big drinker and my dad was really well aware," Kim said when explaining why she doesn't drink much. "They would literally have me hang out just to drive everyone home. I felt this sense of responsibility and I owned it." Kourtney's dietary habits have shifted through the years; now, she eats extremely cleanly and hardly drinks too much.
Khloé Kardashian has also gotten in trouble for drinking
Kourtney might have been the "big drinker" according to Kim, but younger sister Khloé Kardashian once got in trouble for driving under the influence. In an earlier season of KUWTK, Khloé was sentenced to jail time for violating her probation more than a year after the initial DUI offense took place. Due to overcrowding, Khloé only remained in jail for a few hours, but it was still long enough for Kim to take the perfect car selfie (making for one of the show's most iconic moments).
Though the Kardashians aren't heavy partiers these days, they do occasionally drink. Kim still mostly steers clear of alcohol, but the other women in the family are known to enjoy a few glasses of wine from time to time.