Kim Kardashian West Reveals That Kylie Jenner Named One of Her Kids
Kim Kardashian West has four kids whose names are definitely unique. She and Kanye West have been married since 2013, and the two have hinted in the past that they might have as many as seven kids. Kardashian West and Kylie Jenner recently chatted about West's baby names, and Kardashian West revealed that her youngest sister actually played a role in naming one of her kids.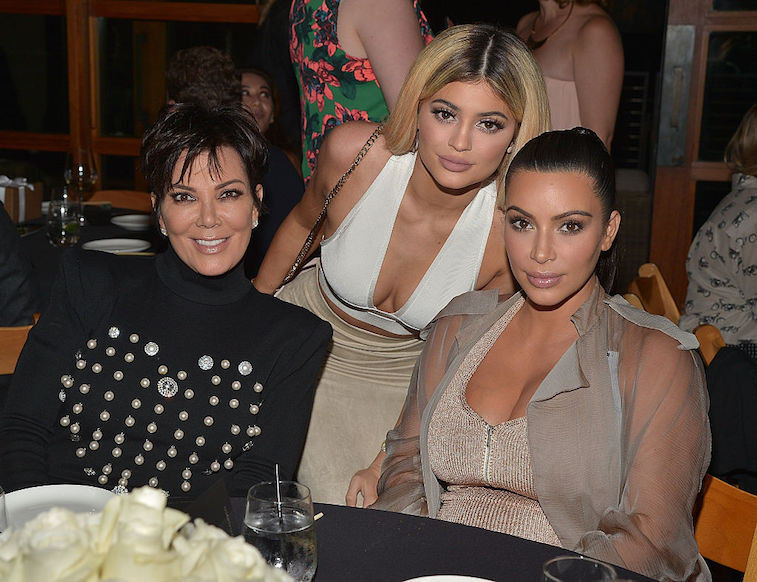 Kardashian West welcomed her fourth child with Kanye West last year
Kardashian West and her husband have been together since 2011; the two started dating before her divorce with former NBA star Kris Humphries was even finalized. And before they wed, Kardashian West learned she was expecting the couple's first child. The two welcomed their daughter, North, in 2013.
Since then, the KKW Beauty founder and the Christian rapper have welcomed three more children. Their two youngest, Chicago and Psalm West, were born via surrogate. The family welcomed Psalm West in May 2019. 
Kardashian West said Jenner played a role in Psalm's name
Kardashian and Jenner got together to film a YouTube video, where Jenner did her older sister's makeup, and the two answered questions from fans. One fan asked how Kardashian West came up with her kids' names, and she went through each child's story of how she figured out what to name them. She said that North was inspired by one of Jay Leno's jokes and that it took her nearly two weeks to name Chicago.
Kardashian West then turned to her sister and said, "And Psalm — you named him." Jenner confirmed that, while Kardashian West is the one who came up with the name, Jenner "vouched" for it and essentially convinced her sister to go with it.
Kardashian West and her husband will likely have more kids
Though the two seem to have their hands full with four kids, they have hinted that they still want more. When West appeared on James Corden's Carpool Karaoke, he said that he and Kardashian West might have as many as seven kids. Kardashian once told a friend on Keeping Up With the Kardashians that she was unsure of how she felt about having so many kids.
Right now, the two have very demanding careers. But in a few years, they might slow down and decide to welcome even more children.
Jenner said she could see herself having four kids
Out of curiosity, Kardashian West asked Jenner how many kids she could see herself having down the road and whether she pictures herself with four. "I see myself for sure having four kids; I just don't know when," Jenner said. Jenner currently has one daughter with her ex, Travis Scott; the two split back in October, and Jenner hasn't started anything serious with anyone else. She's only 22, which means she has many years ahead of her to start a family. She made it clear that she doesn't have a timeline for welcoming more kids, though she can definitely see Stormi with some siblings down the road.