Kim Kardashian West Reveals the 1 Rule She & Her Sisters Live By
Say what you will about Kim Kardashian West and her KarJenner sisters, but you can't deny that they are very successful. Their hit reality show, Keeping Up with the Kardashians is currently filming its eighteenth season. Kardashian West's younger sister, Kendall Jenner was the highest-paid model in the world for 2018. And who could forget …
Say what you will about Kim Kardashian West and her KarJenner sisters, but you can't deny that they are very successful. Their hit reality show, Keeping Up with the Kardashians is currently filming its eighteenth season. Kardashian West's younger sister, Kendall Jenner was the highest-paid model in the world for 2018. And who could forget about the youngest KarJenner, Kylie Jenner, who recently sold 51% of her company, Kylie Cosmetics, for an astronomical $600 million. But, just what is the secret to the KarJenners continued success?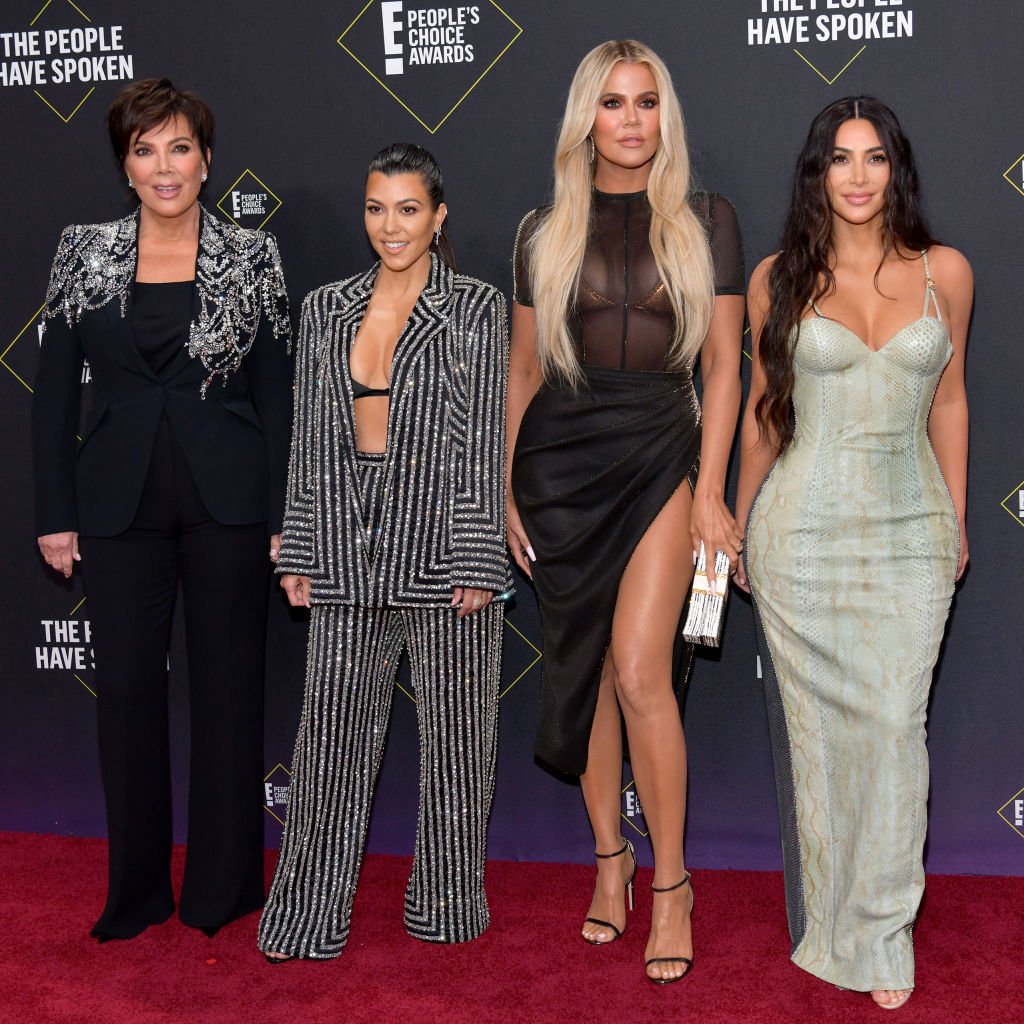 Makeup, perfume, shapewear, and more
Currently, Kardashian West alone owns multiple highly-successful brands. The most well-known are KKW Beauty, KKW Fragrance (where she recently introduce a new collaboration with her Kardashian sisters) and of course her newest brand, SKIMS, which is a shapewear brand. In a recent interview with ET online, the 39-year-old mom of four got candid about the hard work that she put into the SKIMS over the years to ensure it would be a success.
Kardashian West's new shapewear line, SKIMS
"I put my heart and soul into SKIMS. I have spent so many years sewing shapewear, dyeing shapewear, cutting up shapewear with our tape, using any kind of tape you can imagine — gaffers tape, shipping tape, packing tape, everything you can imagine — that would leave me with these, like, scars and burns every time I take it off. So, I really have worked hard to make everything in this SKIMS line, everything I would have dreamed existed a while ago," the mogul shared.
The KarJenner siblings haven't always been true to themselves
But Kardashian West and her sisters haven't always built brands, done collaborations, or promoted projects that were authentic to them. Kardashian West admitted that for a long time they didn't put much stock into the projects they chose to pursue because they never guessed they'd be in the limelight for this long. "Well, I think we've tried everything in the past. Things that really weren't authentic to us and we would just do anything thinking like 'okay our fifteen minutes is gonna be up so we might as well just endorse a cupcake and then a diet product all at the same time,'" the KKW Fragrance CEO shared.
The KarJenners live by this rule
But, after Kardashian West and the rest of her KarJenner sisters realized that their family brand had staying power, they implemented a rule that they all now follow for their respective brands and projects. The rule insists that they only do projects that they are both knowledgeable and passionate about. "So I think when we really took a second to just realize like 'okay what are we really doing?' let's focus on projects that are really just going to be fulfilling for us, that are authentic to us, that we really know inside and out," Kardashian West began.
How Kim Kardashian West and her sisters increased their net worth
The reality tv star continued on to share that it took time and money to implement the rule, but it was well worth it. "Once we took that transition, which took a while to get there. And, it also takes a little bit of money to start your own business and so we were able through trial and error of doing a lot of things that we didn't really connect with and saving along the way we were able to really plan out, start our own businesses and be really confident in that," Kardashian West added. Clearly that rule has worked out for all the KarJenner sisters. Only time will tell what they have up their sleeves next.