Kim Kardashian West Reveals The Moment She Knew She Wanted to Become a Reality Star
Reality television wouldn't be the same if it wasn't for the Kardashian-Jenner family.
The famous bunch built an empire with their hit E! series Keeping Up with the Kardashians and are now known as one of the most famous — and rich — celebrity families in the world.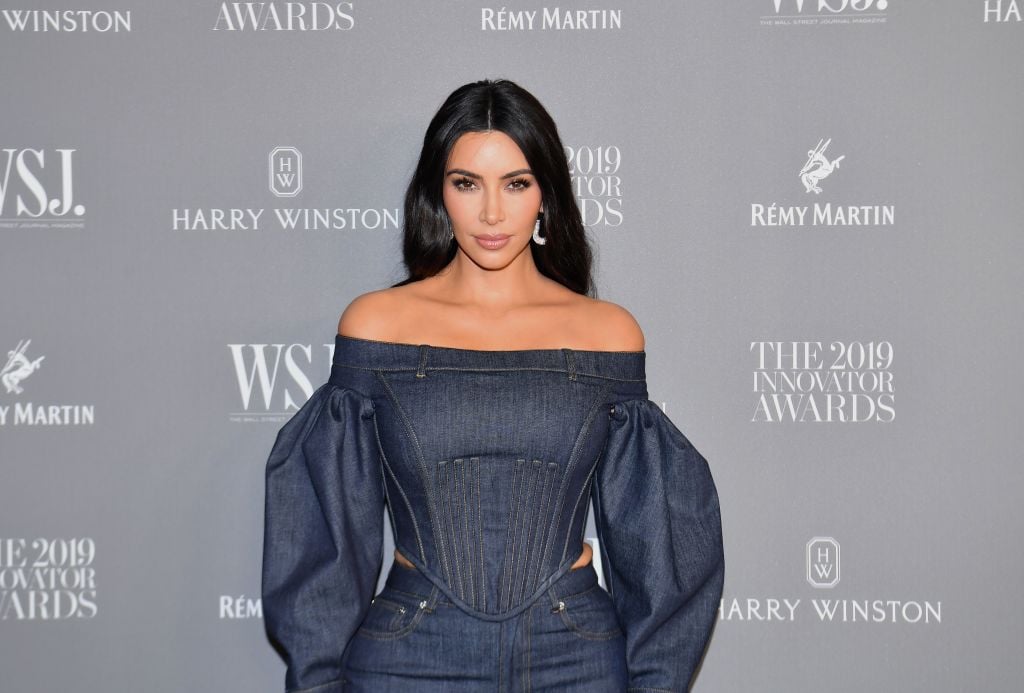 While many of us can't picture the entertainment industry without the Kar-Jenners, this definitely would have been our reality if it wasn't for Kim Kardashian West.
Kardashian always knew she was destined to be a celebrity
For many young adults, it's hard for them to figure out which career path to take once they enter the real world.
Though many play around with different career ideas to see if one is right for them, Kardashian West knew right off the bat that being a reality star was her true calling in life.
Growing up, Kardashian always knew that she was destined to live a life in the spotlight.
Though she carried that dream with her into her adult life, Kardashian eventually decided to turn her passion into reality — especially since she "didn't have a career" and "didn't love college."
During a 2018 interview with Business Of Fashion, Kardashian revealed that she decided to her pursue a career in television after watching The Real World on MTV.
"When I was really young I always was — it's the weirdest thing — but I loved [MTV's] "The Real World,'" she confessed. "And I would say to my best friend's dad who was a manager, 'You should be my manager! and when we're 18 I'm going to send a tape into 'The Real World' because I have to be on a reality show."
After uttering those words, Kardashian knew at that moment that being a reality television star was the perfect career move for her.
"Like that's it! It clicked," she continued. "This is what I want to do. And then the producers that produced 'The Real World' produced my show, so it kind of all came full circle."
After realizing that being a world-famous celebrity was her true calling in life, Kardashian went on to secure her own reality show.
Along with her close-knit family, Kardashian starred on Keeping Up with the Kardashians, which aired on E! in 2007.
Today, KUWTK continues to be a rating success for E!, with each season raking in millions of views.
She's willing to give up her television career to focus more on prison reform
Though Kardashian has been living out her dream of being a successful reality star for the last 13 years, she doesn't plan on living this lifestyle for the rest of her days.
During a May 2019 episode of KUWTK, the SKIMS founder revealed that she's willing to give up her media career in the next few years in order to focus solely on her efforts with prison reform and her future in criminal justice.
"It's kind of crazy because I'm learning it all as I go," she explained. "I spend more time on this than I do anything else. It's insane but it's so fun to be around people that are super smart and get it and want the same thing."
Though she plans to stick with her career in television for the time being, Kardashian shared that she's looking to give up this profession within the next decade.
"My dad always taught me that hard work is really important and to really commit to things, so my goal would be in like, 10 years, to give up being Kim K and just focus on this and be an attorney and fight for so many deserving people," she admitted.
Though we would love for Kardashian to keep her career as a reality star going, it seems like she's made up her mind about moving onto bigger and better things.
But no matter where life takes her moving forward, Kardashian will always be known as a reality television superstar!