Kim Kardashian West Shares Why She's So Passionate About Her Justice Reform Efforts
Kim Kardashian West may be a world-famous reality star, but being a celebrity isn't her only passion in life.
For the past year and a half, Kardashian has been working tirelessly on her prison reform efforts, and though she has made some significant impacts in the criminal justice system, she believes that there is a lot more that can still be done.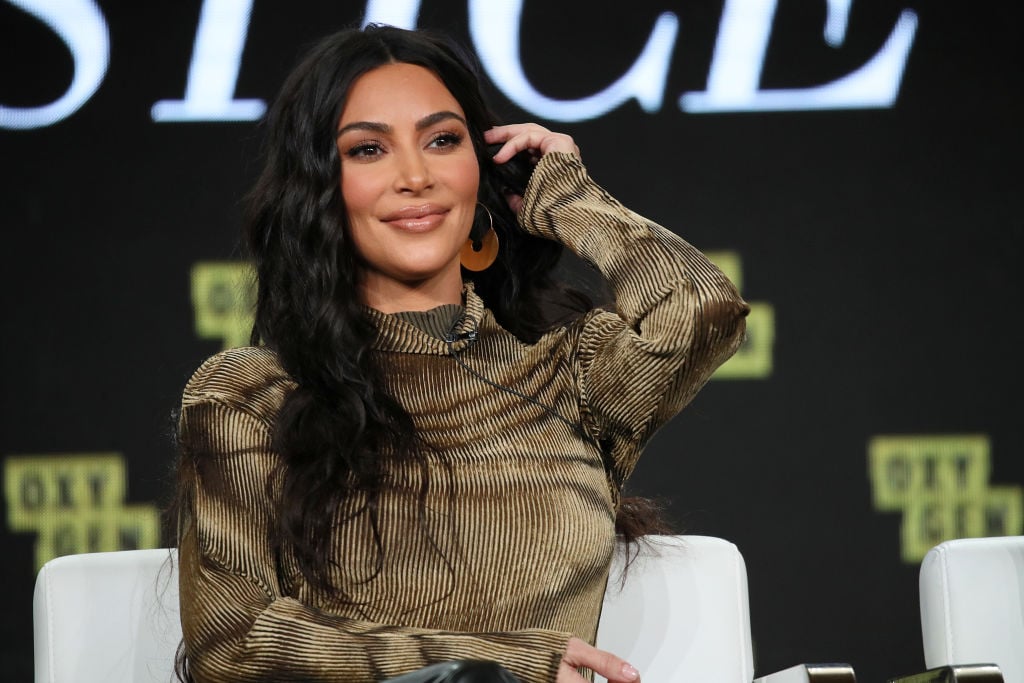 While her efforts take a lot of time and hard work, Kardashian loves what she's doing and recently shared what ultimately drives her passion for the law and justice reform.
Kardashian's main focus lately has been on criminal law
The KKW mogul has been a busy woman lately.
Not only has she been filming new episodes of Keeping Up with the Kardashian and taking care of her four young children, but the Skims founder has also been putting in some major work advocating for criminal justice and prison reform.
Since 2018, Kardashian has been taking the necessary steps to secure freedom for American prisoners she believes have been wronged by the justice system.
Though she's always had a passion for law, Kardashian's interest surrounding criminal justice kicked into high gear once she heard about Alice Marie Johnson, a grandmother who was released from prison in 2018 after receiving a life sentence for a first-time, nonviolent drug offense.
During a Feb. 11 interview with Laura Wasser on the brand new iHeart Radio podcast, All's Fair, the reality star shared that once she and President Trump worked together to grant Johnson clemency, she knew that law was a career she needed to pursue.
"I was contacted by Van Jones to do an interview. Van and I started talking a little bit and he was like, 'You have a knack for this law thing,' and I was like 'Well, I'm obsessed," the KKW mogul recalled. "When I was a kid, I would look through all my dad's O.J. filings and crime scene photos, stuff I should not have been looking at. I was just always really into it."
"So Van connected me with his law firm #cut50 and was like 'we can do this, we can figure out how to go through law school in California," she continued. "'You could read the law and study 18 hours a week.' And it's no joke, it's law school."
She wants to see a change in the system for her children's sake
Since beginning her law school journey, Kardashian and Jones have worked closely on law policies and were able to get the FIRST ACT passed — which allows newly released offenders to rejoin society and participate in recidivism reduction programs.
"It's been amazing. It's literally what I do all day long," Kardashian told Wasser. "People are sending me cases and if I feel like I can help, I can."
Though Kardashian continues to focus on her prison reform efforts, she believes that there is a lot more that needs to be done in the criminal justice system.
One change she agrees that needs to happen soon is the overloading of minorities in the criminal justice system, mainly because members of her own family are part of the same community.
"Just to think that I'm raising four black kids and two sons I want to see a different system for my kids and their friends and their kids, it's really insane," Kardashian expressed.
While this change definitely won't happen overnight, the reality star continues to work hard to rebuild the criminal justice system.